Ray C. Anderson Center for Sustainable Business

Sustainability Is the Current Competitive Advantage
We empower the leaders of tomorrow to create sustainable businesses and communities. The Ray C. Anderson Center for Sustainable Business acts as a catalyst and connector, bringing together students, research faculty, companies, and entrepreneurs to create an environment where business-driven solutions to sustainability challenges can take shape and thrive.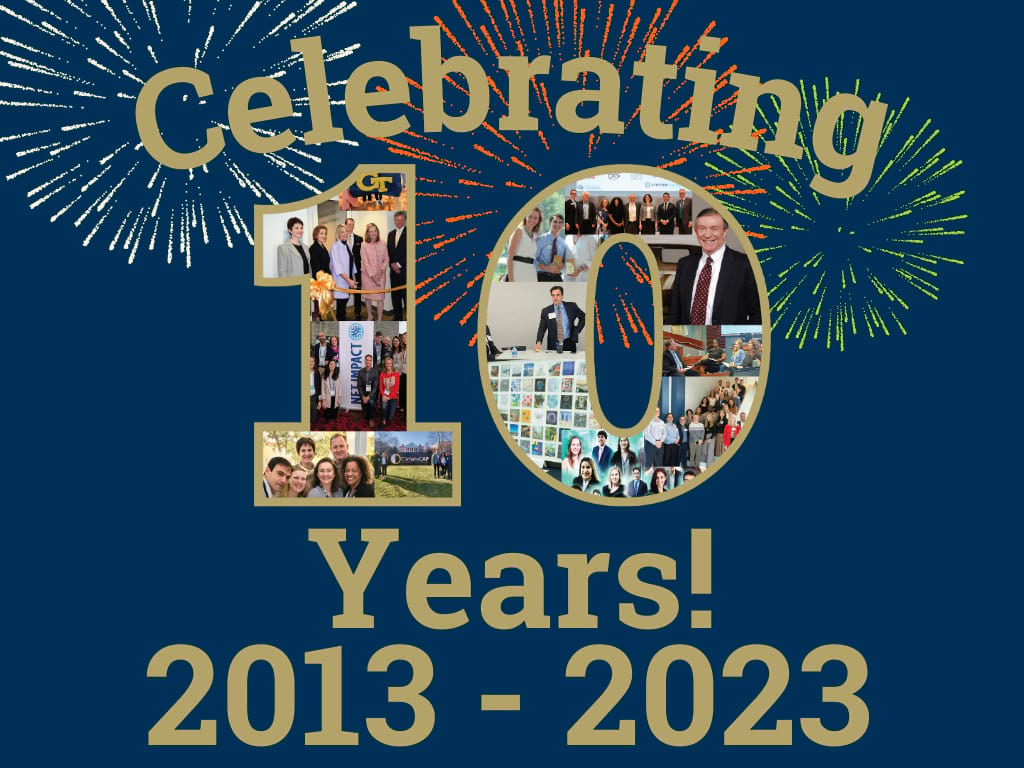 This year marks a significant milestone for us at the Ray C. Anderson Center for Sustainable Business as we celebrate our tenth anniversary. Over the past decade, we have remained steadfast in our commitment to driving sustainability forward in business practices and inspiring future leaders to create a more sustainable world. With the support of our team, partners, and community, we have achieved numerous goals, empowered countless individuals, and made an impact on the business landscape. As we reflect on our journey, we want to thank everyone who has been a part of this transformative decade.
Our Strategic Plan
Learn more about our mission, goals, and objectives as a sustainability hub for students, faculty, alumni, and practitioners.
Education
Discover courses, programs, events, and activities designed to cultivate sustainability knowledge and innovation.
Learn More
Research and Thought Leadership
Tap into cutting-edge research and connect with top business school faculty to facilitate your next project, gain insight on a program, and develop collaborative opportunities.
Explore Research
Industry Engagement
Connect with top-performing students, innovative researchers, and a network of leaders to address consumer and investor demands for sustainable business practices.
Partner With Us
Drawdown Georgia Business Compact
The Compact leverages the collective impact of the Georgia business community to achieve net zero carbon emissions in the state through a just, prosperous, and sustainable transition. This inclusive initiative seeks diverse participation while building on the leadership of those businesses headquartered and/or operating in Georgia with net-zero carbon emission targets or similar ambitions.
"One of my primary objectives for pursuing my MBA at Scheller College was to gain an understanding of how business can be sustainable and used to address social and environmental issues."
– Steven Murchison
MBA '19 Corporate Development Director, Paragon Soil and Environmental Consulting