Connections That Count
You are our success story. As a Scheller College of Business alumnus, you are living proof of the tremendous impact business education can make on the world. Our shared story includes 160,000 Georgia Tech alumni in more than 135 countries. Staying connected with your alumni family means you'll be able to expand your professional network and form lifetime bonds.
"Being within the Georgia Tech network and working through LinkedIn has opened up a number of doors for me. I've yet to reach out to anyone who's an alum and ask for 20 to 30 minutes of their time and not be granted that opportunity."
– Duane Carthy
Executive MBA '21 Vice President, Relationship Management, Morgan Stanley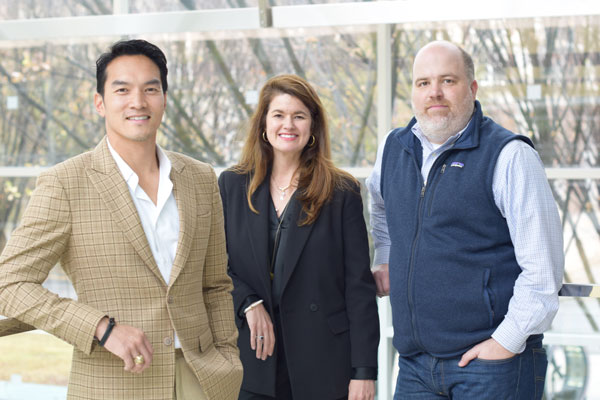 Career Advice From Georgia Tech Scheller 40 Under 40
In this episode of The Intersection Podcast, host and second-year MBA student Leo Haigh sits down with three Scheller graduates, Andrew Howard, David Pham, and Casey Swails named to the Georgia Tech Alumni Association 40 Under 40 Class of 2022. The 40 Under 40 program showcases how Tech graduates impact every industry worldwide and work to improve the way we live through their diligence and expertise from an early age. Listen to all three Scheller graduates reflect on their professional achievements to date, the lessons on leadership they have learned, and their advice on how to advance your career.
Alumni Business Directory
Scheller boasts a long history of producing successful alumni who have made significant contributions in a variety of industries. These alumni have built thriving businesses that have helped to create jobs and drive economic growth in their communities. Learn more about their businesses by visiting our Alumni Business Directory.
Gallery Modal