The 21st annual Roundtable for Engineering Entrepreneurship Research (REER) was held at the Georgia Tech Scheller College of Business on November 3 to 4, 2023.
The conference offers scholars from diverse fields with the opportunity to present their research on subjects pertaining to technology entrepreneurship and innovation.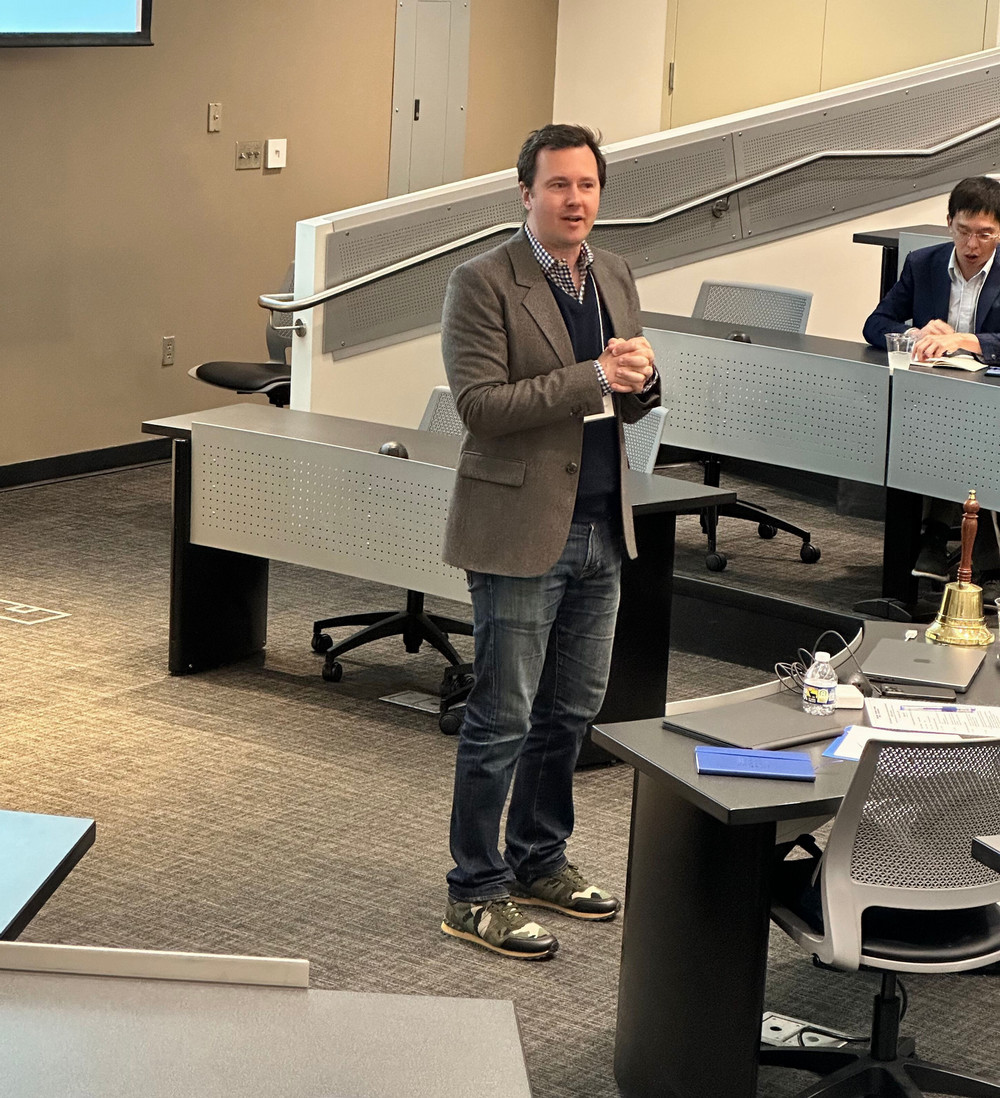 "The REER Conference presents an invaluable opportunity for leading academics in the fields of innovation and entrepreneurship to engage and exchange pioneering ideas. As a gathering point for distinguished scholars from prestigious universities around the world, this conference facilitates a dynamic environment for the dissemination and discussion of groundbreaking research findings and ideas," remarked Alex Oettl, Dean's Distinguished Term Professor of Strategy and Innovation and a principal organizer of the event.
This year, papers were presented in one of five categories: Knowledge Sharing and Cognitive Foundations; Spillover Effects of Emergent Technologies; Grant Design and Social Aspects in Innovation; Data and Algorithms in Scientific Discovery; and Corporate Involvement in Science.
Topics included knowledge-sharing among firms, technology failures among emerging industries, gender differences in innovative recognition, and the impact of corporate involvement in AI research, among others. Attendees came from universities in the U.S. and abroad including Berkeley, Columbia, Duke,  Harvard, HEC Paris, MIT, Politecnico di Milano, Paderborn, Toronto, and Wharton.
"This year's REER conference presented an engaging blend of established and emerging scholars focused on the economics of innovation, entrepreneurship, and science. The diverse range of presenters, especially the significant involvement of doctoral students and post-docs, strongly reflects the strength and evolving nature of our field," said Oettl.
The conference was organized by Scheller faculty Marco Ceccagnoli, Brady Family Professorship, Strategy and Innovation; Stuart Graham, associate professor, Strategy and Innovation; Ashlee Li, assistant professor, Strategy and Innovation; Astrid Marinoni, assistant professor, Strategy and Innovation; Alex Oettl, Dean's Distinguished Term Professorship, Eunhee Sohn, assistant professor, Strategy and Innovation; and Peter Thompson, Hal and John Smith Chair in Small Business and Entrepreneurship, Strategy and Innovation.
It is sponsored by the College and its Center for International Business Education and Research (CIBER).