The Scheller College of Business Dean's Scholarship is for high school students applying to enter the Georgia Tech summer or fall first-year class as a Business Administration student.
The Dean's Scholarship recognizes outstanding high school students for their academic performance, leadership, involvement, and potential for success at Georgia Tech and within our top-ranked Scheller College of Business undergraduate business program. The scholarships are in addition to the Hope and Zell Miller Scholarship in-state students receive.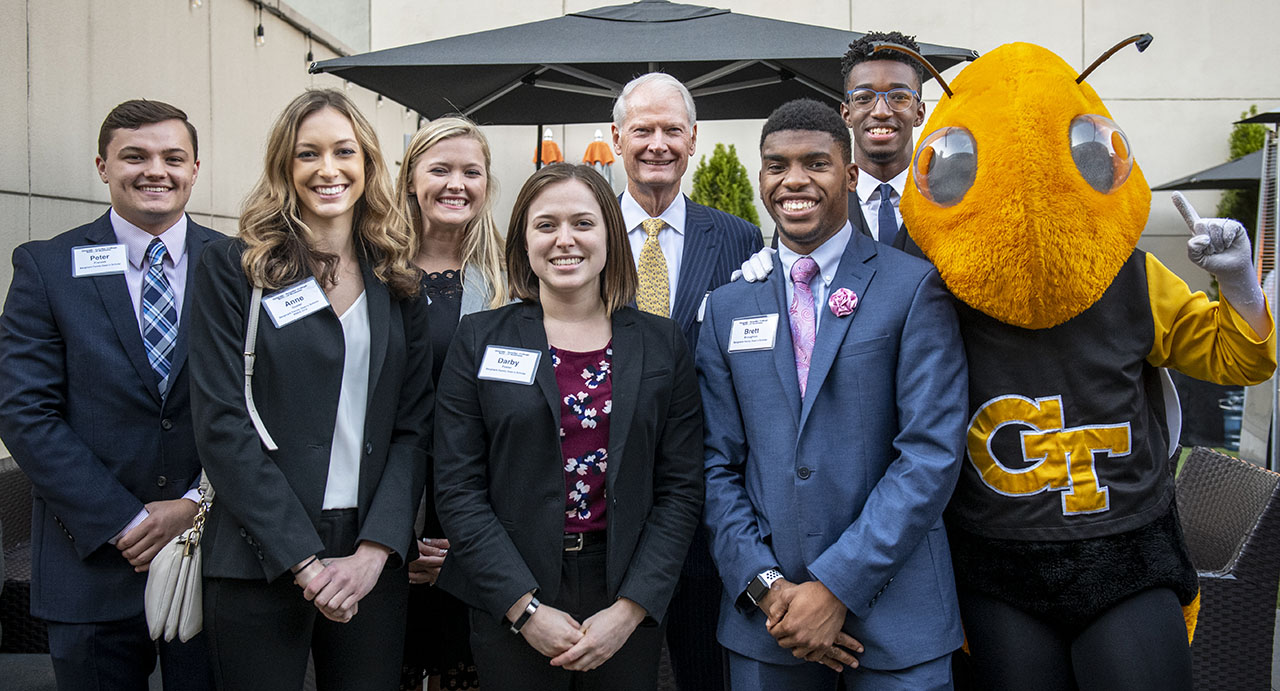 Dean's Scholarship recipients will start their first-year Business Administration classes and are expected to engage fully in the undergraduate Business Administration community through participation in our business clubs and events. We expect that Dean's Scholarship recipients will one day serve as the leaders of the Scheller College of Business, serving in executive board positions within our student organizations and as mentors for new Business Administration students. Dean's Scholarship recipients will also have the opportunity to meet the generous alumni and friends of the Scheller College of Business whose generosity supported the creation of the scholarship programs.
Dean's Scholarships are four-year scholarships, up to $40,000 during an undergraduate career

Approximately 10 Dean's Scholarships will be distributed to Business Administration freshmen
Other Scholarship Resources
The Office of Financial Aid at Georgia Tech lists scholarships available to all Georgia Tech freshmen, regardless of major. This office also has information about the cost of attendance, the HOPE scholarship for Georgia residents, and student loans.

The Stamps President's Scholars Program is available to every incoming freshman at Georgia Tech, regardless of major.