The Institute for Leadership and Social Impact is partnering with non-profit and community organizations in Atlanta by connecting them with Georgia Tech students with a passion for social impact by facilitating supported internship opportunities.
Fellowship projects are driven by our community partners' needs and opportunities. ILSI then promotes the projects to our Georgia Tech students and partners select the candidate that best suits their needs. The purpose of the program is to create meaningful connections for co-learning. Typical projects are semester-long (fall, spring, or summer). ILSI commits to long-term relationships with our partner organizations (three to four semesters). Our partners to date include the Center for Civic Innovation, Hands On Atlanta, Global Growers Network, Plywood People, and Ubuntu.
Please contact Dori Pap at dori.pap@ilsi.gatech.edu with any questions about the Social Impact Fellows Program.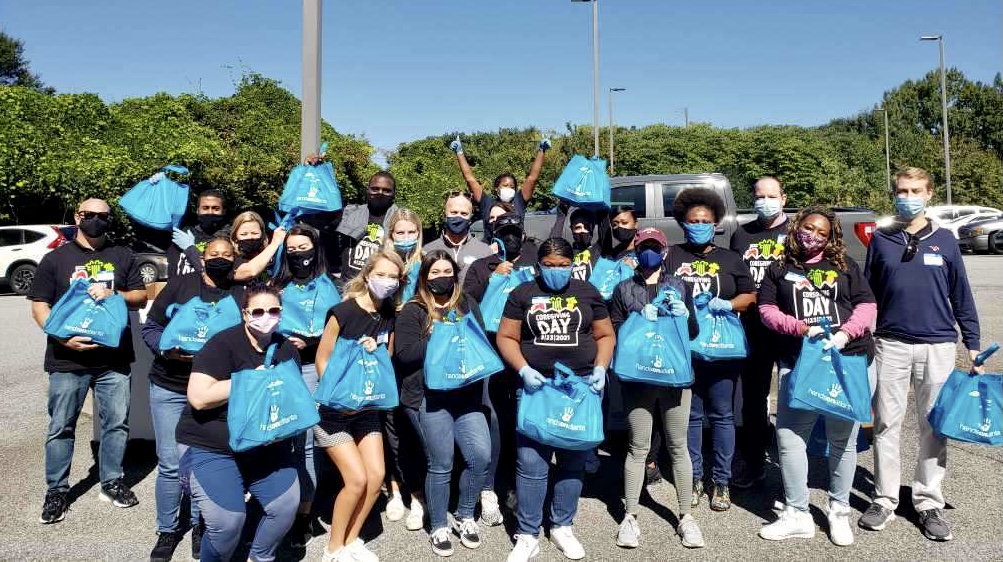 Student Reflections
"Being an intern with Hands On Atlanta was extremely pivotal to my career goals as well as my personal and professional development. I was able to be a part of large projects as well as start my own small ones. I learned an immense amount about the behind the scenes of a non-profit, working virtually, and the importance of team culture. The people at Hands On Atlanta inspired me to pursue a career that serves mission-backed organizations while empowering the community around you. I could not be more thankful for the opportunity to be an ISLI fellow and intern for Hands on Atlanta!" - Jenn Thorpe, BSBA '22
"The Social Impact Fellowship provided me the opportunity to work on the development team at Hands On Atlanta. During my time with Hands On Atlanta, I got to work alongside passionate change-makers committed to making Atlanta a more equitable city. I learned about the importance of mobilizing volunteers to meet the needs of non-profit organizations, was inspired by the generosity of supporters through managing incoming payments and donations, and grew a greater passion for serving my community."  - Lyle Hoge, BSBA '21
Partner Testimonials
"Being a small non-profit, our team is grateful for the ISLI Social Impact Fellows Program, which enables us to engage talented Georgia Tech students in internships, while also allowing interns the opportunity to be compensated for their incredible work and valuable time."  - Ashley Collier, Hands On Atlanta
"As a Social Impact Fellow, Lucy's work on assessing Ubuntu's communications outreach strategies was outstanding. The findings and suggestions from the survey she designed and conducted will enable Ubuntu to reach the target communities effectively and ultimately improve our outreach."  - Mary Wilson, Ubuntu
United Nation Fellows
In partnership with UN-based Global Action to Prevent War and Armed Conflict (GAPW), ILSI provides students the opportunity to gain an intimate insight into how the UN works. As a part of our inaugural collaboration, Madelyne Hamblett (BSBA '21) and Brady Sanders (CHEM '22) completed a 10-week fellowship with GAPW this summer.
UN Fellowships are for the summer semesters only. The next round of applications will open in April 2022.
How to Apply for Fellowships
Interested students can apply to open fellowships by directly emailing the contact person listed for that opportunity.

If selected by the organization, the organization will recommend the student as a Social Impact Fellow. ILSI will then coordinate with the partner for information regarding the length of the engagement and hours per week required. The fellowship stipend will depend on Georgia Tech-wide pay rates for student work.

Once your internship has begun, ILSI will check-in for progress reports and reviews.