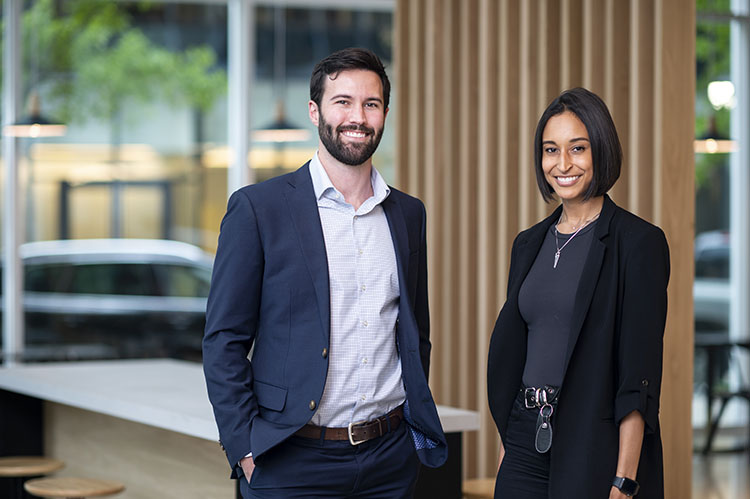 You Belong at Scheller: Virtual MBA Panel Celebrating Diversity & Inclusion
Details
Areas
Evening MBA
Full-time MBA
Registration Closed
Join us for a webinar about diversity, equity, and inclusion in the Georgia Tech Scheller MBA community. A panel will share their own journeys of belonging at Scheller as well as discuss how clubs support students in finding community in the MBA programs.
Panelists:
Arianna Robinson: Arianna is the winner of the Georgia Tech 

Staff Diversity Championship Award. This honor is awarded annually to on

e individual who has worked to advance a culture of inclusion and belonging in communities of historically unrepresented backgrounds at Tech. Arianna is an original founder of the Blacks in Business Club but she is also the Assistant Director of Business Operations at the Ray C. Anderson Center for Sustainable Business at Scheller.

Leah Cabrera: Leah is a first-year Full-time MBA student and first-year rep for Blacks in Business.

Jacoby Golden: Jacoby is an Evening MBA student graduating in May and Co-Vice President of Events for Blacks in Business.

Abriel Corsey: Abriel is a second year Full-time MBA student and VP of Marketing for Blacks in Business.