Meet representatives from some of the world's industry leaders in business analytics and data science–with both internship and full-time jobs available–who can't wait to talk to Georgia Tech's highly regarded business analytics and data science students.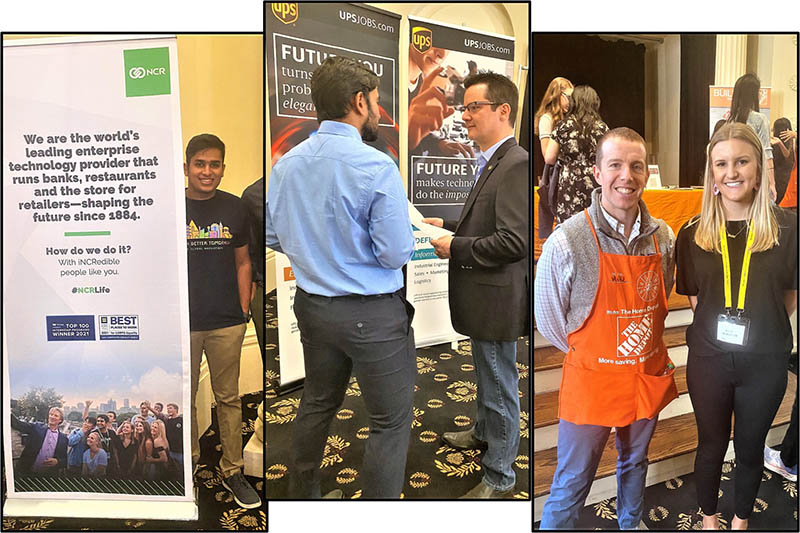 Our recruiting event is unique…it is the ONLY one dedicated to business analytics and data science students. We invite specific industry leaders who bring executives and hiring managers to share what analytics looks like in their company and what business problems they are solving.
The Business Analytics and Data Science Career Fair and Internship Expo is FREE, but you MUST pre-register to attend. There will be no walk-up registration option. 
Helpful Links
Comments from Past Career Fairs
"I was able to have a lot of meaningful conversations. It's easy to speak to the companies when you have both space and time to spend with the recruiters." - Katherine Williams, BSBA

"The career fair felt very personal. The venue was beautiful and I appreciated the time spent by the executives to give their insights and advice. Plus, it was nice that so many of the companies had multiple company representatives. I rarely had to wait to speak to anyone!" - Anshit Verma, M.S. Computer Science

"I loved the variety of companies, the number of people to talk to, not having to wait in line, and being able to have an in-depth conversation." - Shruthi Gottumukkala, MBA and M.S. Computer Science

"I enjoyed the opportunity to talk one-on-one with some of the big names in analytics who are actively looking for analytics practitioners. The roles they have are specific and they know exactly what kind of toolset is needed to succeed in that role. It was also a bonus to actually speak to the individuals practicing analytics every day in addition to the representatives from human resources." - Manny Jonson, M.S. Analytics
We look forward to working with you and helping you make those valuable connections that lead to career success. If you have any questions, please reach out to Laura Smith at laura.smith@scheller.gatech.edu.
See you on September 22nd!