A collaborative environment. A community within itself. Georgia Tech and the Scheller College of Business offer a welcoming atmosphere that encourages involvement and fosters ambition. 
Whether you are considering entering Scheller as a freshman business major, joining one of our MBA programs, or looking at the PhD programs, there is never a lack of opportunity for both a rich social life and exceptional education.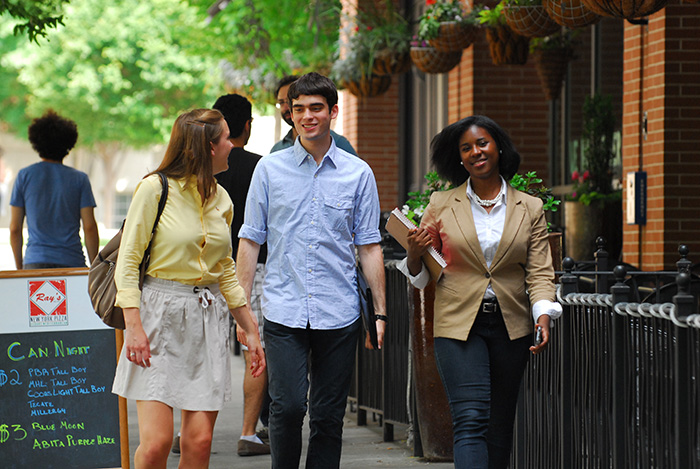 The Campus Recreation Center is the source for 35 sport clubs and 18 intramural opportunities.  The CRC offers numerous group fitness and instructional classes and many certificate and training programs.  They also offer a leadership challenge ropes course for student groups to utilize and a 39 foot tall rock climbing wall.  Other amenities include an indoor track, a leisure pool with a water slide, the H2O cafe, and meetings rooms.  The Campus Recreation Center supports Outdoor Recreation with camping rentals and planned trips to Alaska, Costa Rica and more.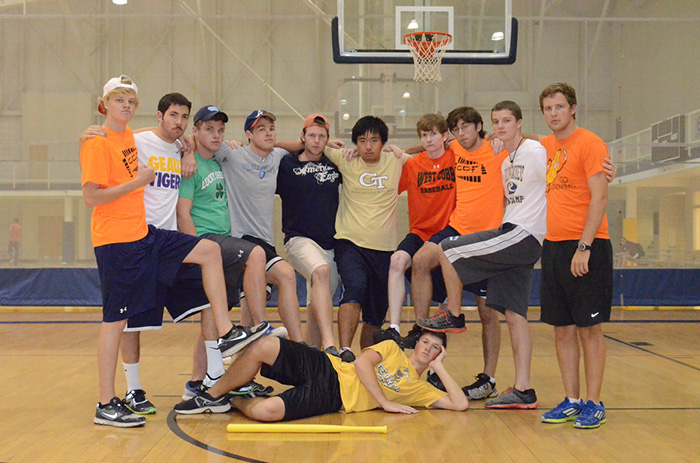 Students enjoy decades-old traditions at homecoming activities and football games. Along mascot Buzz, they cheer on their Yellow Jackets at the Alexander Memorial Coliseum and other sporting arenas. Other iconic locations and events include the Tech Tower, The Varsity and the Pi Mile race.
Close-knit Community
When you first visit Tech's 400-acre campus in Atlanta and meet our students, you'll quickly realize what a special place this is for studying and developing a fulfilling social life outside of class. More than 70 percent of undergraduate students live on campus.
But whether you enroll as an undergrad or graduate student, live on campus or off, you will be part of close-knit, supportive community. There are almost countless ways to get involved, from student organizations to our rich tradition of Division 1 athletics.