Over spring break, a group of Georgia Tech Scheller Full-time and Evening MBA students traveled to Dubai as a part of the International Practicum course. The International Practicum is a semester-long elective designed to give students on-the-ground international consulting experience and a greater ability to define, analyze, and solve international business problems. Other practicum destinations this semester included the Nordics and Portugal.
During the trip to Dubai, students immersed themselves in the culture, explored advancements in sustainability, visited the Expo 2020 Dubai, toured Dubai's Sustainable City, and met with their clients in person. The Dubai International Practicum was sponsored by the Ray C. Anderson Center for Sustainable Business. We caught up with four MBA students to hear about their biggest takeaways and what they enjoyed most. Read below to learn about their experience.  
Ignacio Blanco
Evening MBA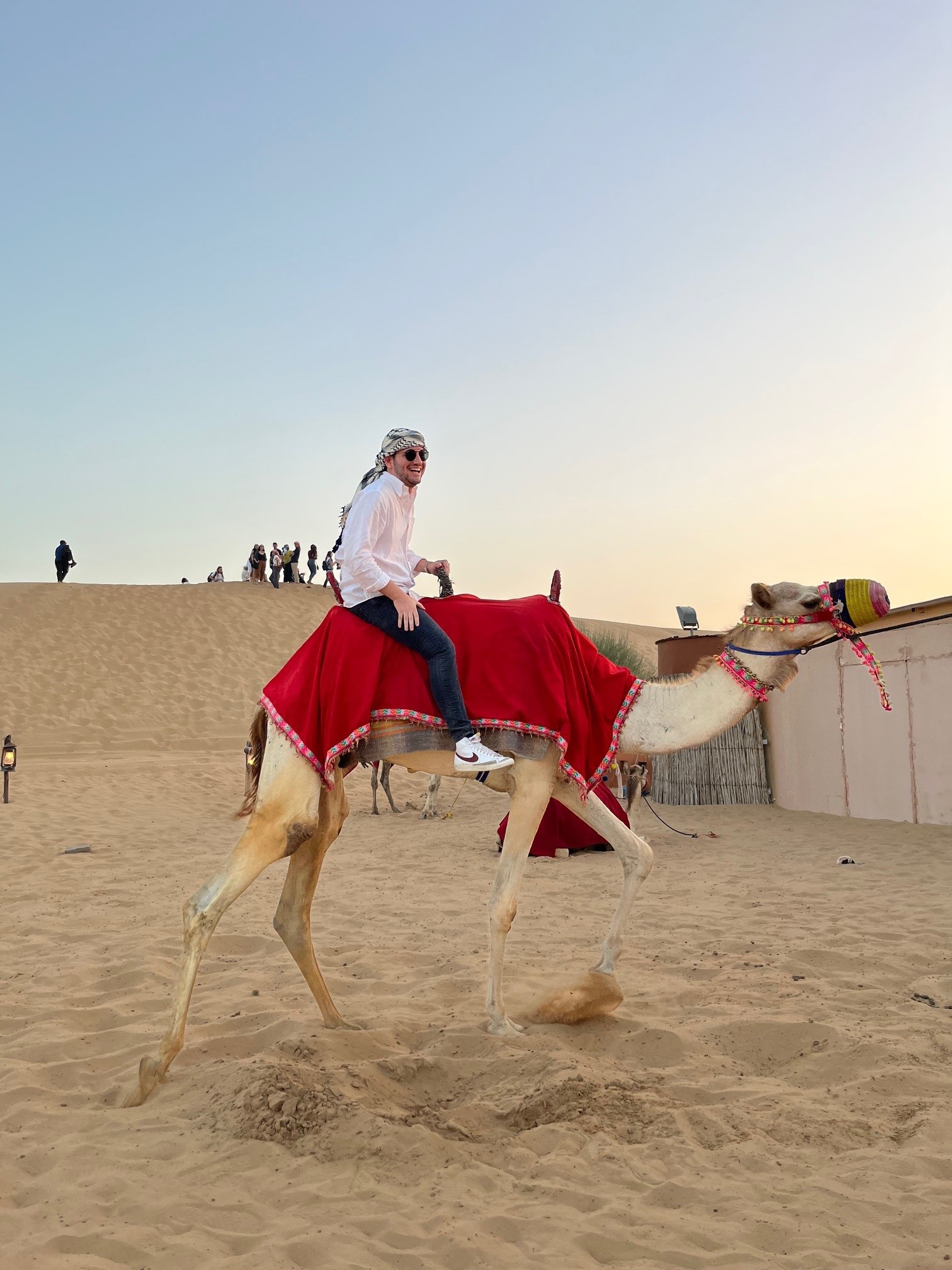 "I selected the Dubai International Practicum for two main reasons. First, I wanted to learn about sustainability and renewable energy. Second, I have always wanted to visit and learn more about Middle Eastern culture. During my stay, I learned a lot about the United Arab Emirates and the different obstacles they have overcome.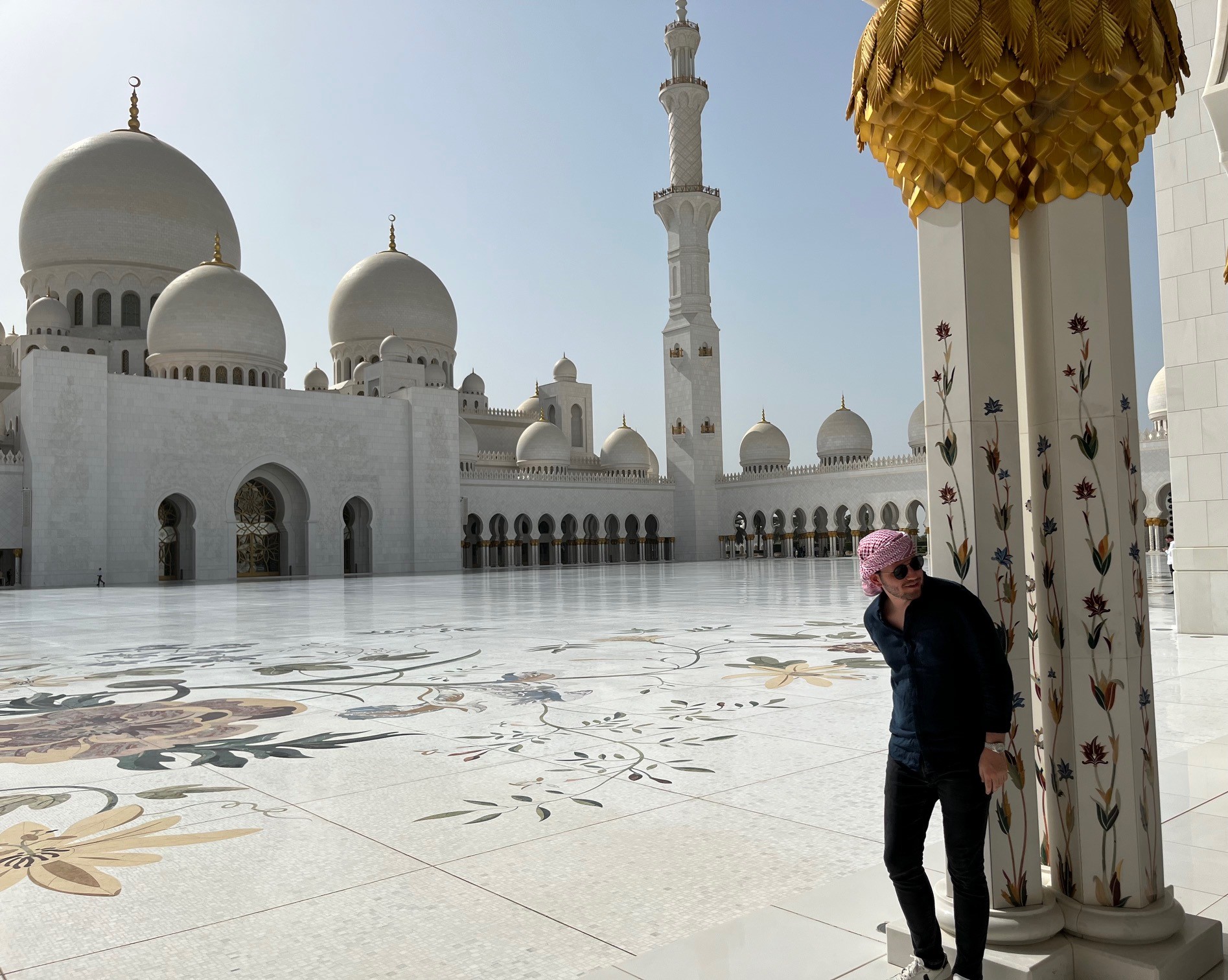 Dubai, located in the United Arab Emirates, is a city in the middle of the desert, and access to water and other natural resources is limited. Since the beginning, the UAE government understood the city's limitations, and even after discovering oil, it always invested heavily in diversifying its energy streams with the goal of becoming 100% sustainable. In the words of Sheikh Mohammed, vice president and prime minister of the UAE, "opportunities are made, they do not just lie around waiting for someone to grab them." That is the mentality you see in the UAE — hardworking people that are well aware of their capacity to overcome challenges and have a genuine desire to prosper."
Sohail Haroon
Evening MBA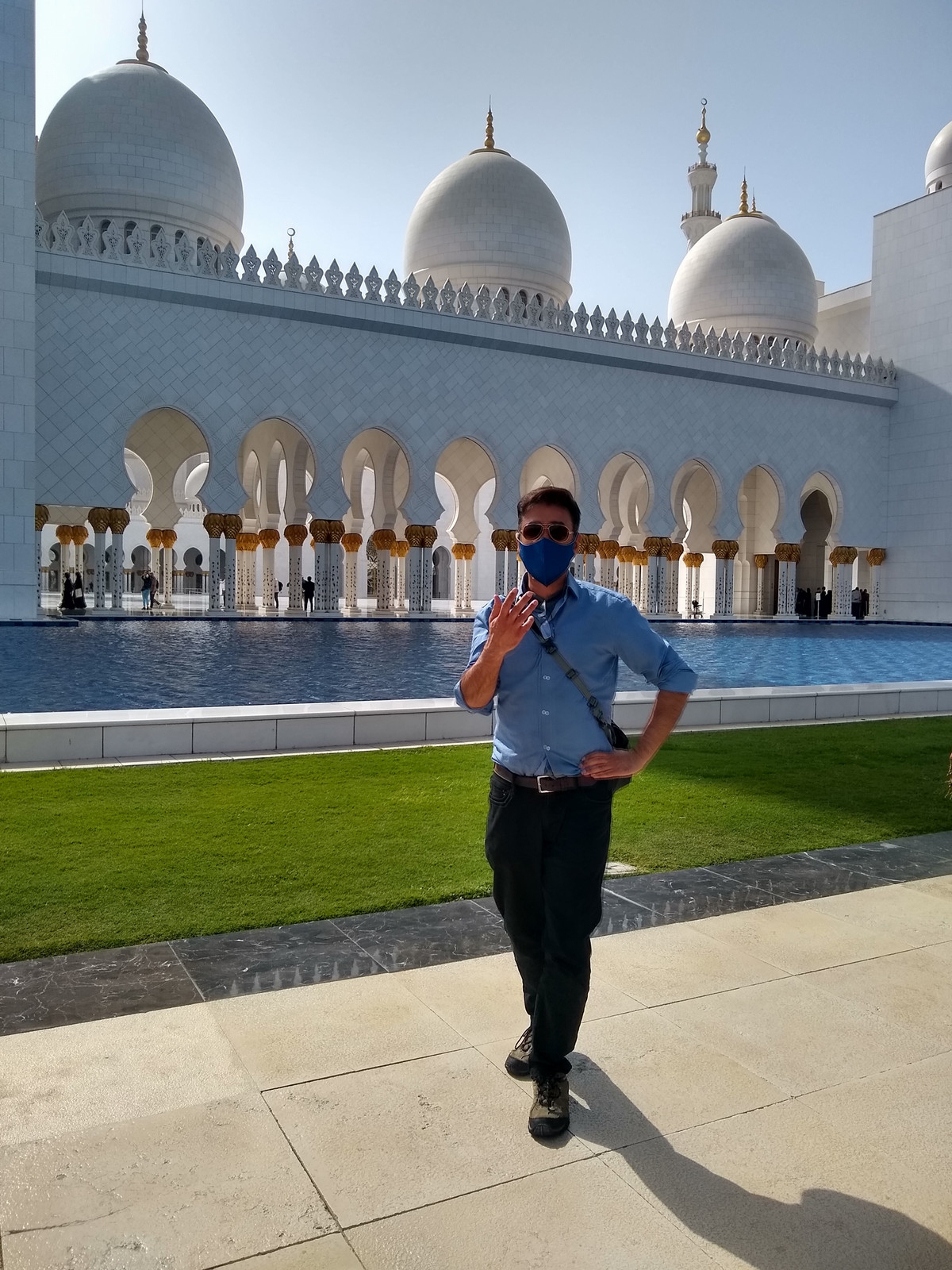 "At the heart of Dubai beats a vibrant can-do attitude. People from around the world make it their home and workplace with over 80% of its population consisting of expatriates. Its insatiable appetite for rapid development evokes strong sentiments, fosters ingenuity, and cultivates challenges. I served on the ground with the Dubai Municipality as part of a Smart Cities Initiative. We examined efforts and initiatives in making the city "smarter," more sustainable, more connected, and ultimately "happier." Along the way, we were inspired by models from existing Dubai initiatives, the Expo 2020, the Sustainable City, Masdar City, and the Al Maktoum Solar Park.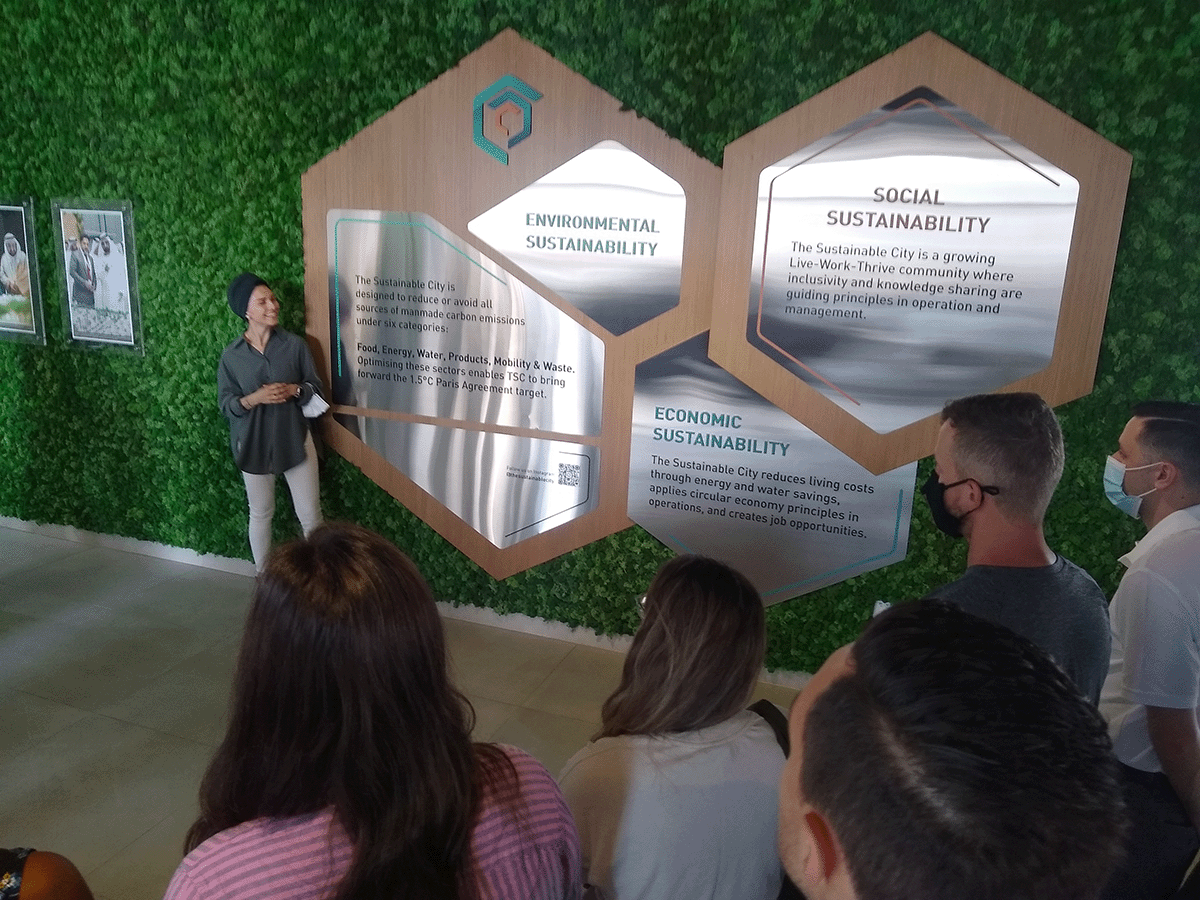 I would like to give a shoutout to Professor Joyelle Harris and Arianna Robinson for their guidance and inspiration. I am grateful for being a part of this unfolding tapestry of passion moving toward a more sustainable future. Wherever we are in the world, we are connected by the threads that bind our planet."
Alexei Nikonovich-Kahn
Evening MBA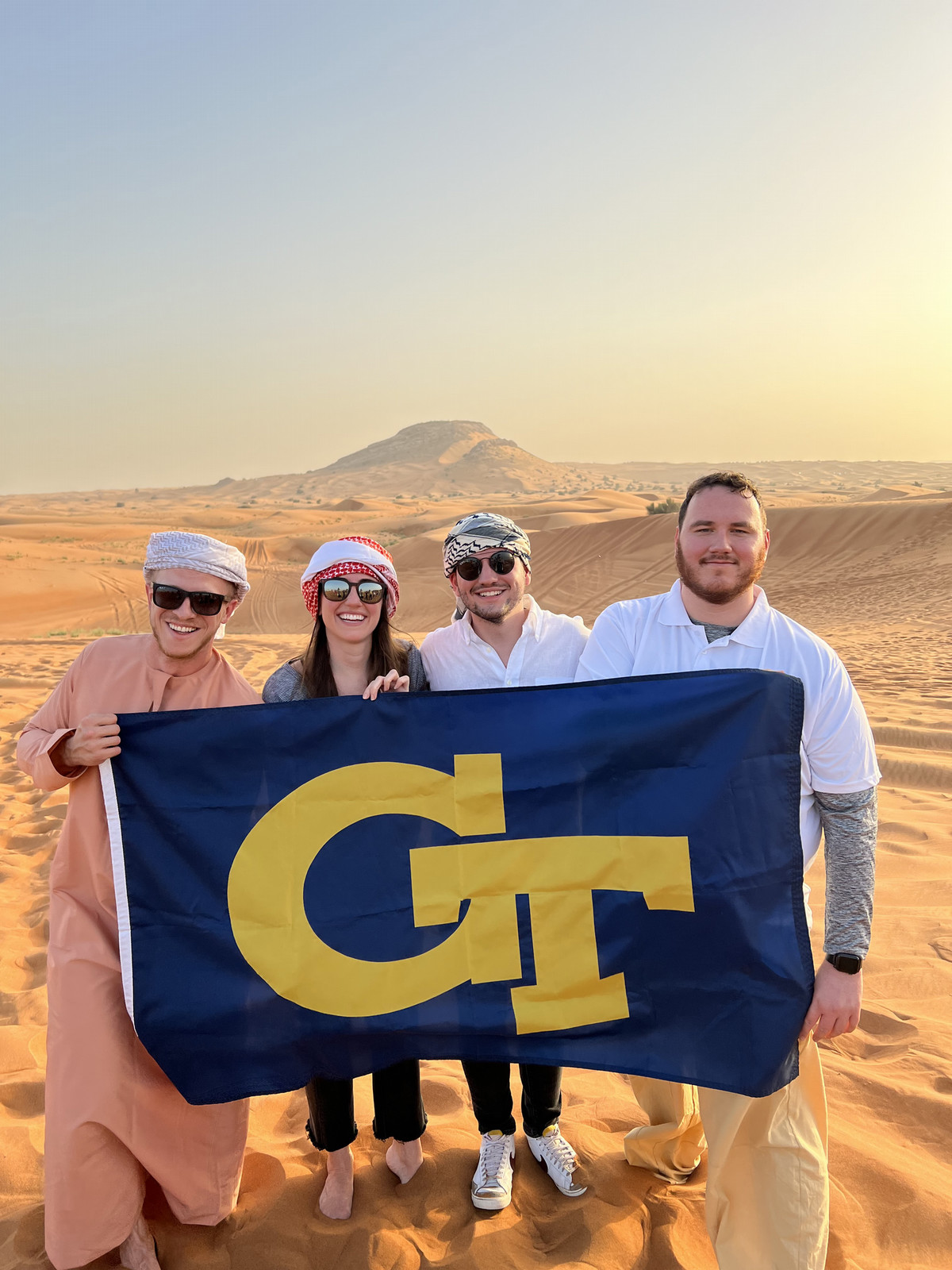 "Travel and knowledge are invariably intertwined. They both are rooted in connections — connections of thoughts, inventions, and people. I joined the International Practicum because as an Evening MBA student, I often have the privilege of applying many class concepts to my work-life straight away. That said, global cooperation to solve a problem was not one of them. This practicum changed that.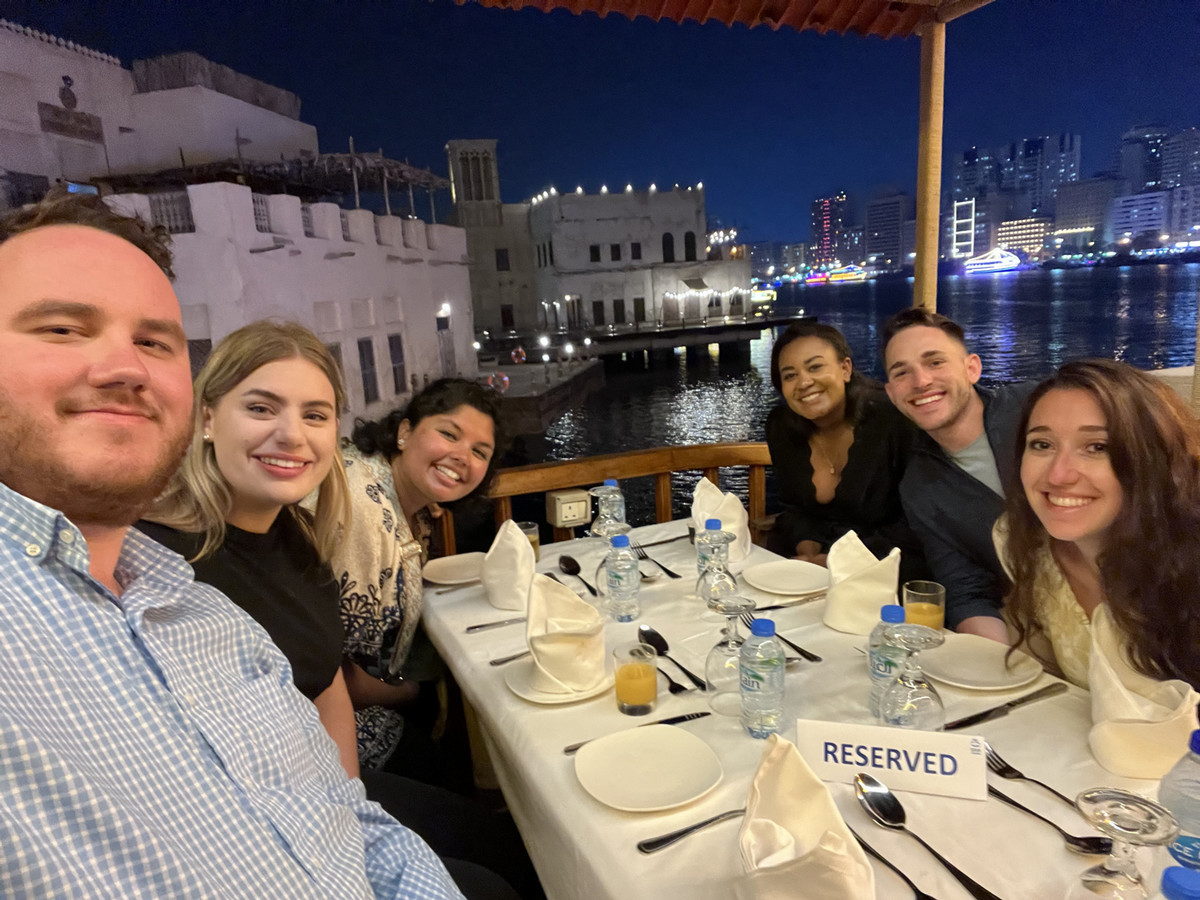 On this practicum trip, my team and I witnessed firsthand the global efforts to improve sustainability and learned the importance of developing best practices that span cultural divides. After all, a rising tide lifts all boats and that is either an exhilarating or a terrifying concept depending upon how you experience it. Some experience it as a member of the global community seeking a sustainable future, and others are citizens of Oman, living on the coast slowly watching the rising tide and contemplating the future of their long-standing fishing tradition. On this practicum, I met with both groups and returned home with a new understanding the now omnipresent phrase 'we are all in this together.'"
Fiona Tang
Full-time MBA '23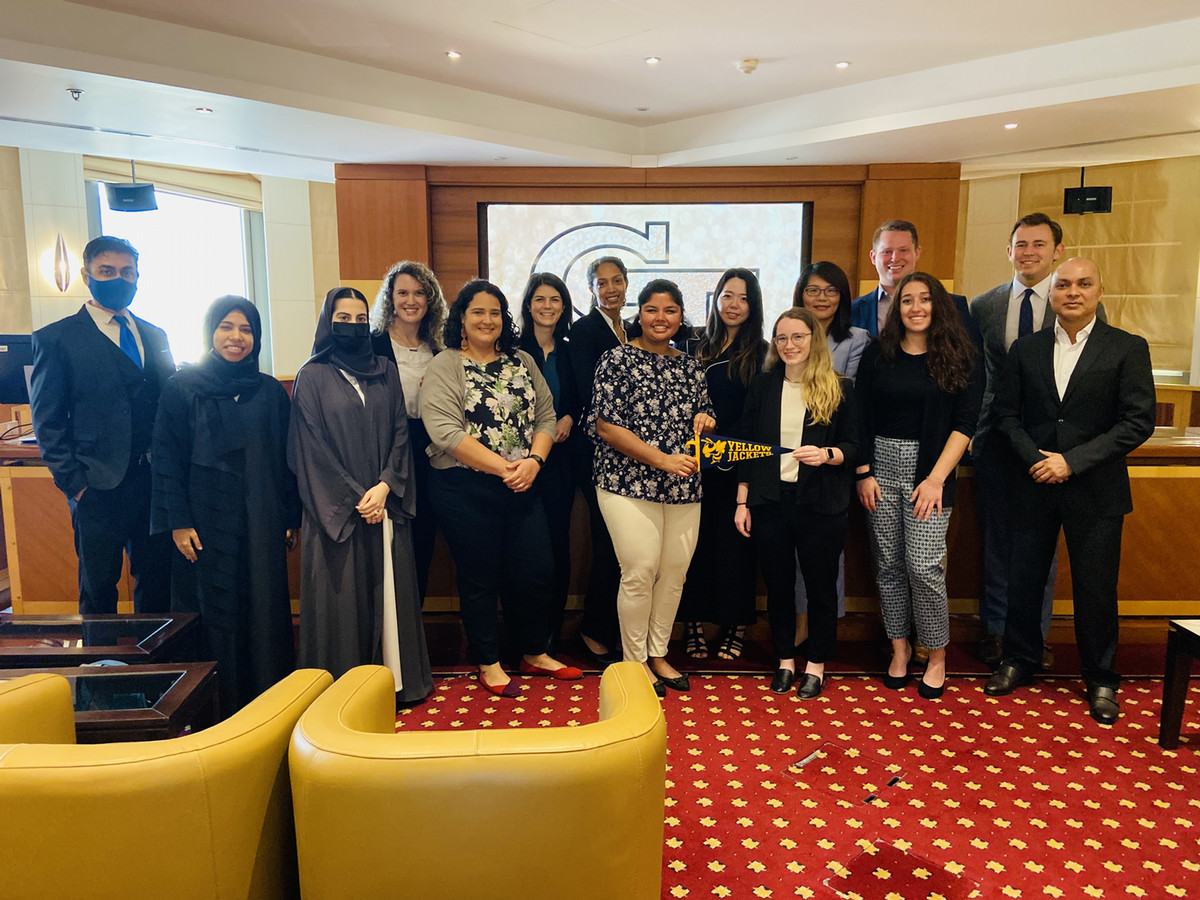 "I am so glad I was able to explore amazing and inspiring advances in sustainability in Dubai. I met our client Manosh DE in person in Dubai Municipality. We had a great meeting where we were able to collaborate on the next steps for the completion of our project.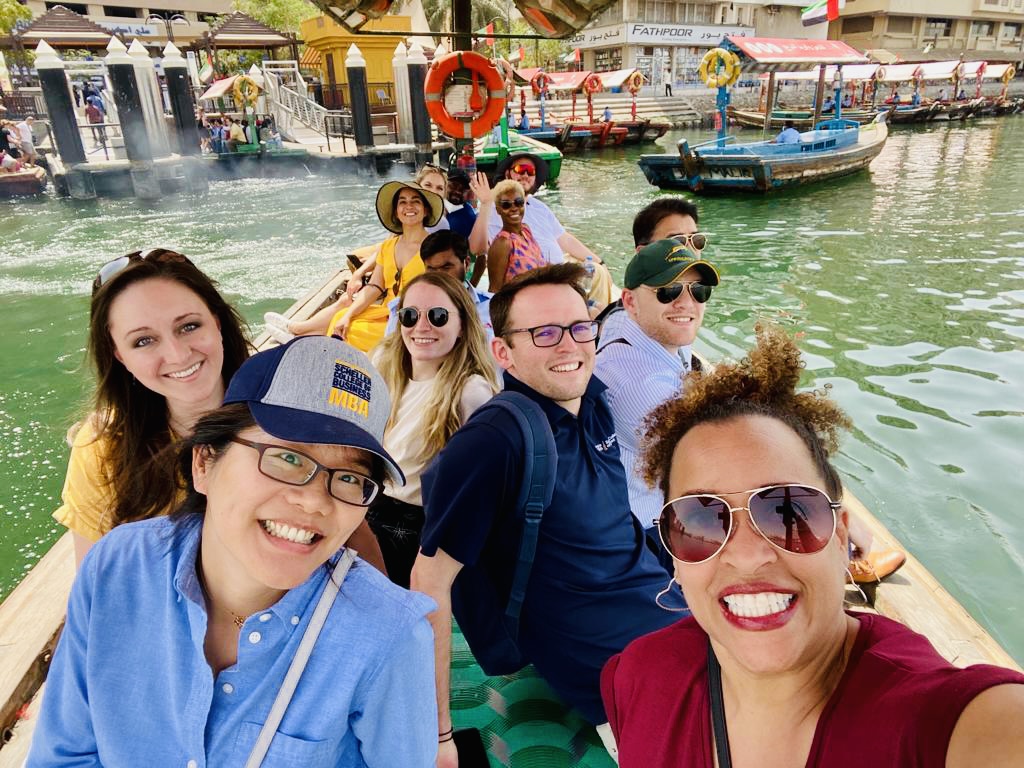 We had the pleasure of touring the Sustainable City, which is the first operational net zero energy city in Dubai, and it includes 500 villas, 89 apartments, and a mixed-use area consisting of offices, school, retail, healthcare facilities, a nursery, and food and beverage outlets. The Sustainable City is an inspirational working model for future communities. We also enjoyed a great day of exploring rich heritage and culture of Dubai by riding an Arab boat across Dubai creek. The International Practicum provided me with an unforgettable opportunity to travel to one of my bucket list destinations and participate in an eye-opening cultural experience."