Military men and women epitomize discipline, leadership, and sacrifice. Veterans Day is an opportunity to honor them and the myriad ways they serve their country. For Alfonso Rogers, his military service has given a lot in return. It gave him direction and purpose at critical junctures in his life, including one juncture that eventually intersected with the Georgia Tech Scheller College of Business.  
 
On Veterans Day, the act of remembering honors the sacrifices that were made by so many. Knowing the story behind a soldier's service and sacrifice is one way of accomplishing this. Rogers, like each veteran who came before and after, has a unique story worth listening to and remembering.
Braving the C-17 and the Halls of Scheller
 
Alfonso Rogers thinks the C-17 Globemaster is one of the most beautiful jets in the Air Force fleet, with its T-tail and two big gray winglets. Knowing the ins and outs of the C-17 became Rogers' job in 2006 after scoring well on the Armed Services Vocational Aptitude Battery (ASVAB). He had come to the Air Force after a failed attempt in school at Georgia Southern. "I left GS in 2005, and I knew I had to do something," Rogers said. "That something was focused on how I could serve the greater good in a specific way and get the level of maturity that I needed to continue on in life. That's where the Air Force came in." His fresh start ironically meant returning home.
 
Rogers is from Warner Robins, Georgia, which is also home to an Air Force base. His time away allowed him to see opportunities in Warner Robins with fresh eyes, while the familiarity of his hometown gave him the confidence he needed to take the big step of enlisting. At the time, he thought walking away from his college education was a failure. But he now sees that that experience led him to the Air Force where he would learn valuable lessons that would prove to reshape the way he thought about life.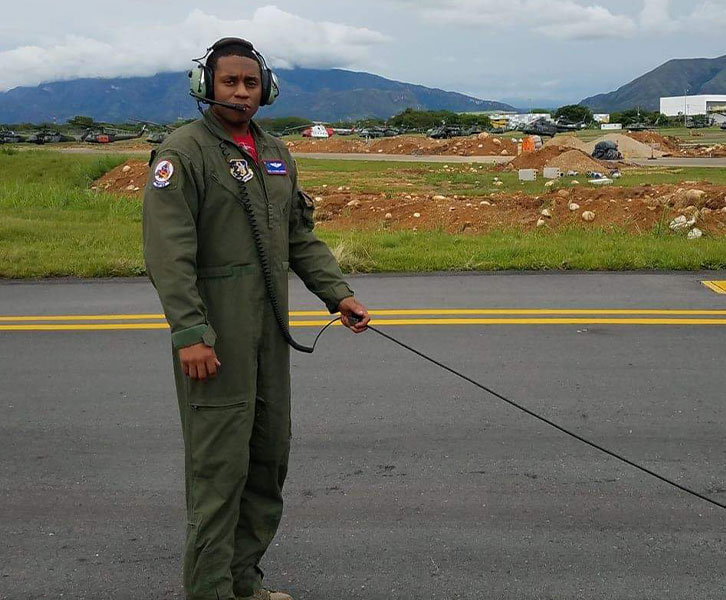 Before he left active duty in 2014, Rogers knew he needed to start thinking about a career outside the military. He loved the time he spent officiating high school football and basketball games and dreamed of making his way to the NBA. His commander connected him with Major General Ron Johnson, a former Vice President of Referee Operations for the NBA and current Industrial and Systems Engineering Professor of the Practice at Georgia Tech. Johnson encouraged Rogers to try again at a college degree. This time, Alfonso excelled and graduated with a degree from the Citadel in Sports Management.
 
Johnson continued to mentor Rogers as he progressed to full-time work with the Charleston River Dogs and then the Atlanta Falcons. But Rogers wasn't satisfied. "Working in sports is tough," he said. "There's not as many opportunities as you would hope. So, I told myself I wanted to go back to school. Ron encouraged me to go get my MBA." Rogers asked Johnson where he should go, and Johnson's answer was simple: "Tech."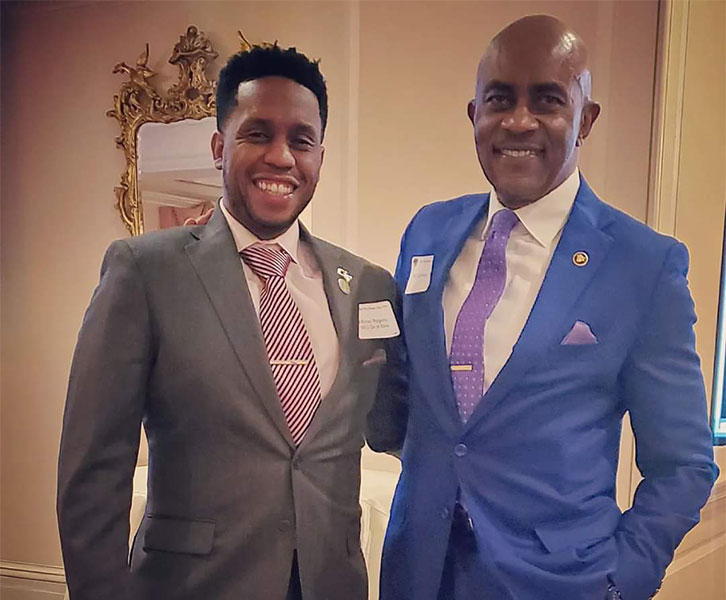 Rogers was skeptical. "I can't get into Tech! Tech is a mythical place that you hear about and you see on TV, but there's no way I'm smart enough to get in. I don't want to put myself in the face of rejection." But Johnson's response instilled him with enough confidence to do the work necessary to gain admission. "You'll be just fine," Johnson had said. "Don't worry. Just apply."  
 
It turned out, Rogers was just fine. He began his studies at Scheller in 2019. His MBA experience was not without challenges, but at that point in his life, Rogers was accustomed to rising to them. "It was the best experience. I enjoyed every minute of it. The challenge of my MBA was that it was during Covid. I dealt with a lot, but it pushes you and it challenges you to reach outside yourself."
Still Serving and Making a Difference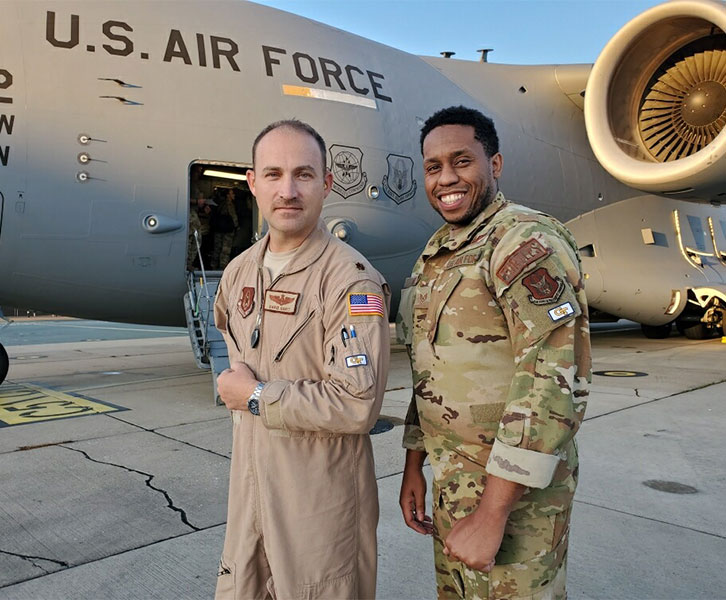 Reaching outside himself is something Rogers is still doing. He had just finished his MBA when Afghanistan fell in the summer of 2021. Rogers was one of the first men to raise his hand and volunteer to what was bound to be a historical humanitarian airlift. He and his team lifted hundreds of Afghans to safety, making his service a success in his eyes. "The teamwork that everybody put in was incredible. From the team on the ground in Afghanistan, to the team on the ground in Qatar, it was just amazing to see. Everybody was stretched thin. Air crews were stretched thin, emergency personnel on the ground at each location, but to see everybody stretch themselves even further to accomplish their missions was truly amazing to see. That is what you love to see: people extending themselves to accomplish a goal even though they might not have all the resources or opportunities."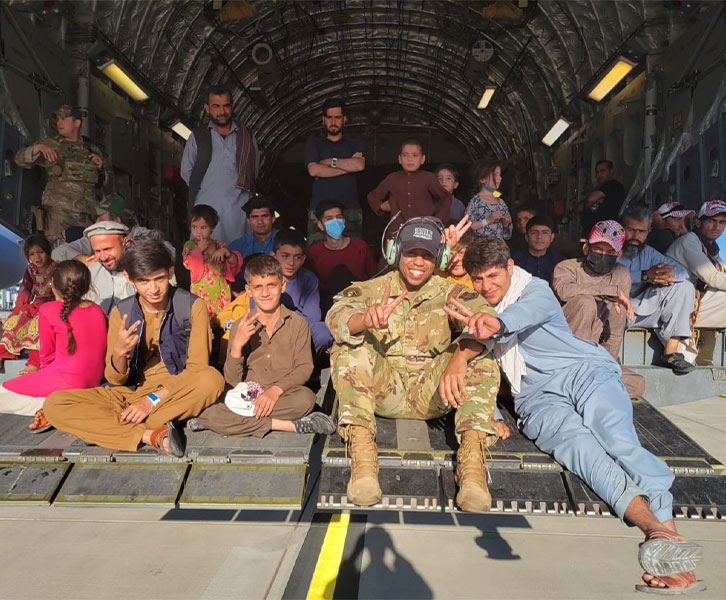 Rogers doesn't think of himself on Veterans Day. Instead, his mind and heart extend to his fellow veterans, and the work he engages in with the Georgia Tech Military Affinity Group (GTMAG) and the HeadStrong Project. "I hope that veterans on this day understand the impact they've had on this country as well as reflect on how they can continue to have an impact. What we look for once we leave service is how we can have an impact. I hope to help any and every Georgia Tech veteran I can to accomplish their goals and dreams."
Get Involved in the Scheller Veterans Community 
Read Veteran Shannon Kizer's Story
Read Veteran David Pham's Story

Learn more about Georgia Tech Scheller's military-friendly MBA programs.
Listen in to the Intersection Podcast "Transitioning from the Military to a Scheller MBA"