Through academic coursework, co-curricular programming, and experiential activities, the CHARGE Leadership Program provides a framework for developing MBA students into principled, forward-thinking leaders.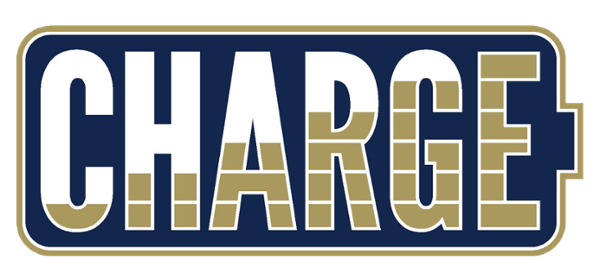 What is CHARGE?
The CHARGE program is a collection of events and activities designed to enhance participants' leadership abilities. These events range from impactful speakers and skill-developing workshops to immersive experiences and more. By participating in CHARGE events and activities, MBA students can be prepared to take their leadership skills to the next level. As a part of the CHARGE program, students can track their experiences and monitor their progress through the CHARGE app (by Suitable). In addition to providing a rich data visualization for leadership development through the app, students can also receive rewards and recognition through the points they earn by tracking their experiences in the app

Students have the opportunity to earn points for each engagement they complete. Students who achieve GOLD status in all four competencies earn a leadership certificate that will be presented at their MBA graduation awards ceremony.
Goals of CHARGE:
Help you build your leadership brand
Prepare you to make an immediate and positive impact at Scheller and in the workplace
Complement academic coursework with experiential opportunities
Teach how and when to leverage hard and soft skills
Help you develop talking points from leadership experiences for interviews
Establish a forum for peer and program recognition