Evening MBA Clubs and Committees

The Alumni Committee strengthens the Scheller MBA alumni network by providing networking opportunities for students, faculty, and alumni on a local, national, and international level. In addition to the two main events that the Alumni Committee leads, the Homecoming Kickoff and Crawfish Boil, the committee regularly facilitates other engagement opportunities by collaborating with MBA committees/clubs as well as with other Georgia Tech organizations such as Mentor Jackets and SAA.
The Athletic Committee is responsible for promoting the health and wellness of Scheller MBA students, as well as creating a strong MBA presence at Georgia Tech athletic events. The Athletic Committee's goal is to provide Scheller students with premium tailgates, competitive and fun intramural teams, and opportunities to experience sporting events around Atlanta.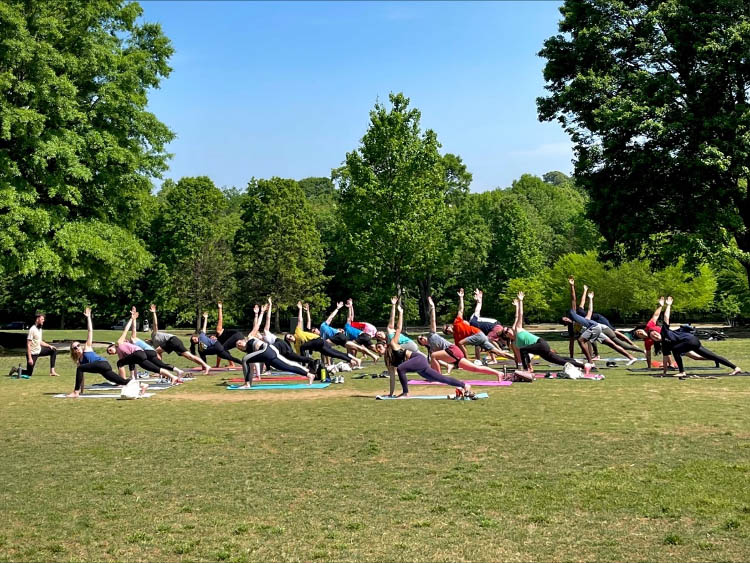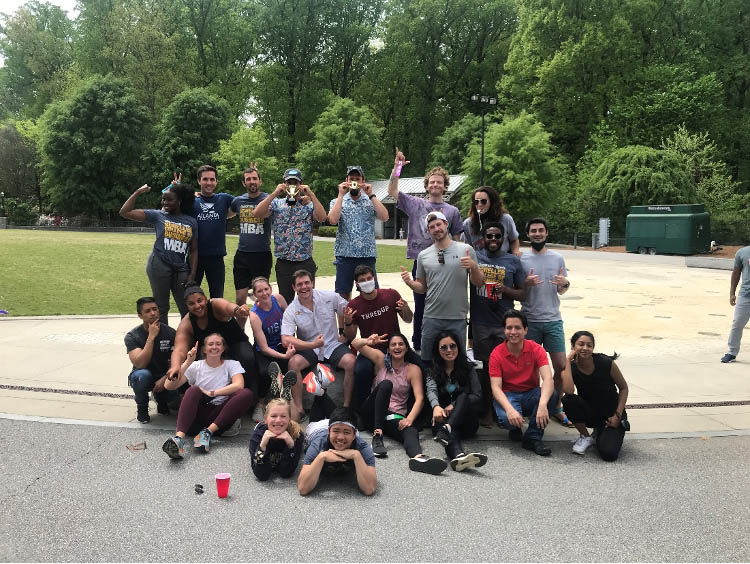 The International Committee works to help international students acclimate to a new country, find resources, and gain assistance for internships and job placement. The International Committee also provides opportunities for students to learn and celebrate the myriad of heritages and ethnicities represented at Scheller and the areas surrounding metropolitan Atlanta. Committee-hosted events often include cultural festivals and social activities like karaoke and dancing. Smaller gatherings are often field trips to local restaurants or potlucks where members put on their chef caps and share favorite dishes with fellow food explorers! The International Committee is a great "base camp" and opportunity for international students to join a smaller Scheller family to support their transition to Georgia Tech and the north Georgia area.
The Peer Leadership program augments the tight-knit Scheller student community by pairing second-year or third-year Evening MBA student mentors with first-year students. Mentors meet with each of their mentees on a regular basis (frequency determined by pair) and serve as a great resource for students navigating the first year of their MBA. Through the program, mentors develop their leadership and coaching skills, receive professional coaching instruction, and strengthen the Scheller network by establishing close ties with the incoming class. The program also fosters strong alumni relationships by connecting new alumni with second-year and third-year students.
Scheller Philanthropy Committee facilitates student and alumni engagement through community impact initiatives. The Philanthropy Committee aims to further the Scheller name through leading community service activities, hosting donation drives, and promoting civic awareness.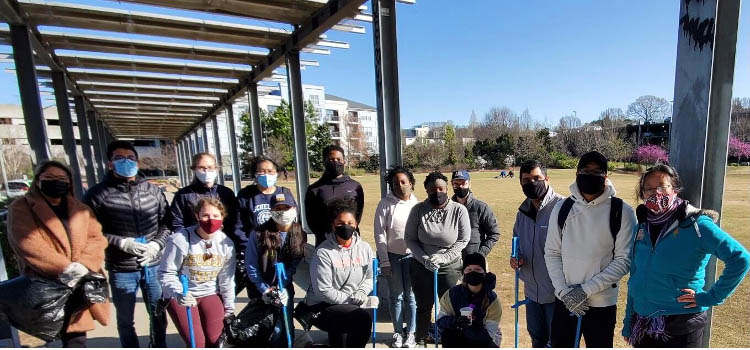 The Social Committee fosters collegiality among fellow MBA students by organizing events and pursuing opportunities that give colleagues a chance to get to know each other better outside the classroom. The Social Committee organizes events including happy hours, wine tastings, trivia nights, and picnics in order to foster a deeper sense of community among MBA students.
The MBA Wellness Committee's intention is to provide resources to help improve the health, mental health, and well-being of the Scheller MBA student community. The committee aims to promote awareness and accessibility for students to connect through a variety of wellness resources available on campus. The committee organizes health-related initiatives and events, such as a wellness calendar, webinars, and guest speakers. The guiding principle is to nurture the well-being and holistic advancement of our students.
The Consulting Club caters to students who are interested in consulting as a career choice. The club's top goals are the following:
Increase the percentage of full-time offers as a consultant at a consulting firm or as an internal consultant within an industry of an individual member's choice.
Educate members about the consulting industry while providing a network of industry contacts.
The club aims to achieve these goals by structured interview preparations, workshop and speaker events, and networking opportunities with current consultants.
The Entrepreneurship Club provides a forum for those interested in entrepreneurship to learn from the experiences of established entrepreneurs, acquire hands-on training, and collaborate and develop ideas with each other. The club also focuses on building relationships with the local startup, the greater Scheller, and the main campus communities. The Entrepreneurship Club aims to accomplish these goals by:
Offering interactive workshops with experienced entrepreneurs to learn from challenges they have faced.
Networking with the startup community at local events to build a portfolio of professional resources.
Facilitating opportunities and relationships with other clubs to compete in nationally recognized case competitions through ideation sessions.
The Finance Club provides its members with information sessions, channels to apply to niche internships, a networking platform, and alumni and industry connections. The main goals for Finance Club are to:
Assure all members understand the segments in Finance and which route they want to go.
Collaborating with other clubs and hosting mutually beneficial networking and informational events.
Facilitate and inform all MBAs of upcoming, or current, Finance and Investment Competitions.
Host educational sessions to teach about topics ranging from derivatives to cryptocurrency.
The purpose of the Healthcare Club is to afford Evening MBA students opportunities to learn more about the healthcare industry outside of the classroom and to attract healthcare industry leaders to Scheller. This club will establish a healthcare management presence on campus for prospective and current students seeking to apply core MBA concepts to the healthcare industry. Events will include a professional speaker series each semester, presence during prospective student open houses, and networking events with professionals and Georgia Tech alumni in the industry. We aim to connect students with industry professionals, engage potential industry employers, and provide a forum for students with an interest in healthcare to discuss relevant industry trends.
Marketing Club's mission is to promote interest and prepare students for successful careers in the field of marketing. Marketing is the art and science of successful value exchanges and covers a broad expanse of career opportunities. Example marketing roles include, but are not limited to brand management, product management, marketing communications, digital marketing, and marketing research and analytics. The club provides networking and learning opportunities to members by hosting speakers, providing educational workshops, and hosting social events for students to learn about specific marketing roles and others in the field.
The Real Estate Club at Scheller provides a platform for students interested in real estate to increase their exposure through a vast network of peers, alumni, and industry professionals. The organization serves as a central point to help facilitate the connection between club members and the industry as well as provide pertinent resources for their respective goals.
One-MBA Clubs
Scheller One-MBA Clubs are clubs that are open to Full-time, Evening, and Executive MBA students.
The purpose of Blacks in Business is to unite Scheller graduate students in a bond of professionalism for the purposes of accelerating development in business while building a sustainable community of support that empowers its members. The club strives to educate, advocate, and promote the overall awareness of issues that face Blacks in Business. Lastly, Blacks in Business works to celebrate the history and culture of people that classify themselves as Black, African, African American, Afro American, or any member of the African Diaspora.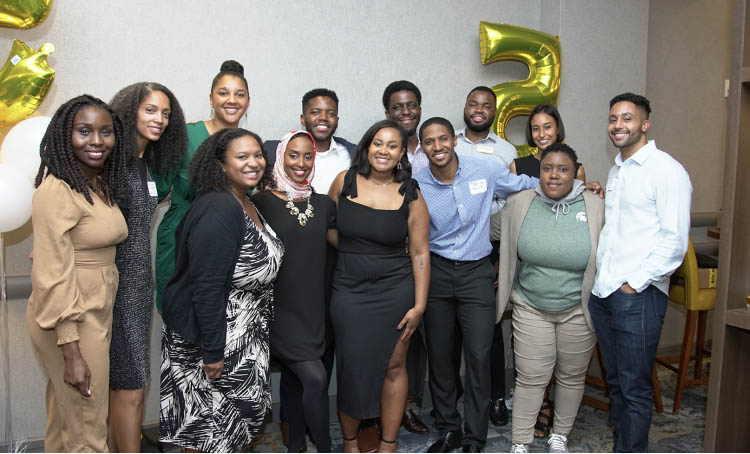 The mission of the Business Analytics Club is to develop a stronger understanding of analytics practice, going beyond what is taught in the classroom.

More specifically, the club sets out to:
Encourage and support relationships between students and industry leaders through established Georgia Tech programs like the Business Analytics Center.
Encourage, evaluate, and report innovative approaches in the current and potential uses of business analytics.
Share information and coordinate study groups about professional analytics certifications such as the CAP certification.
Promote the professional advancement of members.
As such, the Business Analytics Club focuses on industry connections, learning opportunities, and other events to enrich the club's understanding of the data science and analytics in practice.
The Latin American (LatAm) MBA Club aims to connect Latino/a/x/Hispanic MBA students and allies with alum and business leaders to support the advancement of our members at Scheller. The Latin American MBA Club plans to foster a diverse, inclusive, vibrant, and innovative community and to increase awareness of the multifaceted identities within the Latinx/Hispanic community. Additionally, we provide regular professional, social, and cultural opportunities to members of our organization to prepare and empower them to become future leaders in business.
The primary goals of the Tech Club are to explore the connection between business and technology, highlight innovative technologies, and develop technical expertise in members. The club aspires to create as many opportunities as possible for members to both develop their knowledge of the tech industry and connect with the technology community. The Tech Club accomplishes this by offering networking sessions with full-time and evening students, alumni, other MBA schools, professional speaker events, company visits, interview prep sessions, and case competitions specific to product management and tech consulting roles.

Additionally, the club organizes the annual West Coast Tech Trek, which allows members to interact and network with alumni and professional contacts working at major tech companies. It also organizes the Lewis Lin Product Management Interview Workshop to prepare for product case interviews. The club collaborates with other Scheller clubs to enhance the reach of the club and improve members' experiences.
Net Impact believes the business sector is critical in driving positive social and environmental change, but also that an inclusive and environmental perspective is best for business. The club's mission is to provide knowledge, develop skills, host events, and facilitate connections for all members in their pursuit of this vision. The Scheller MBA Chapter has more than 80 members from the Evening and Full-time MBA programs and is part of the global Net Impact system with more than 300 global chapters.
For more information visit netimpact.org or follow the Georgia Tech Chapter on Facebook.
The Operations Club provides a platform for students with interests in supply chain management and operations management to increase and share their knowledge outside of the classroom. The club aims to provide a forum where students can prepare themselves for careers in the operations management space by being exposed to the various aspects of this field through company visits, career panels, interview preparations, and more. The Operations Club also wishes to increase engagement between students and industry experts as members prepare for careers in operations management.
Scheller Pride supports the LGBTQIA community of Scheller's business program. The club's efforts are aimed at promoting networking and socializing opportunities and connecting with all members across prospective students, Full-time, Evening & Executive MBA students as well as alumni and staff. Scheller Pride is a chapter of the National LGBT MBA Organization and attends the annual Reaching Out MBA (ROMBA) Conference and Career Fair.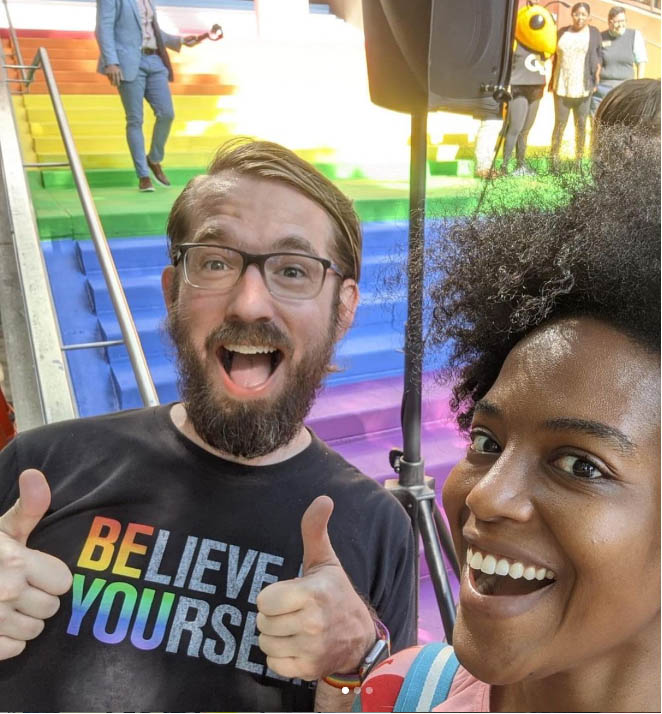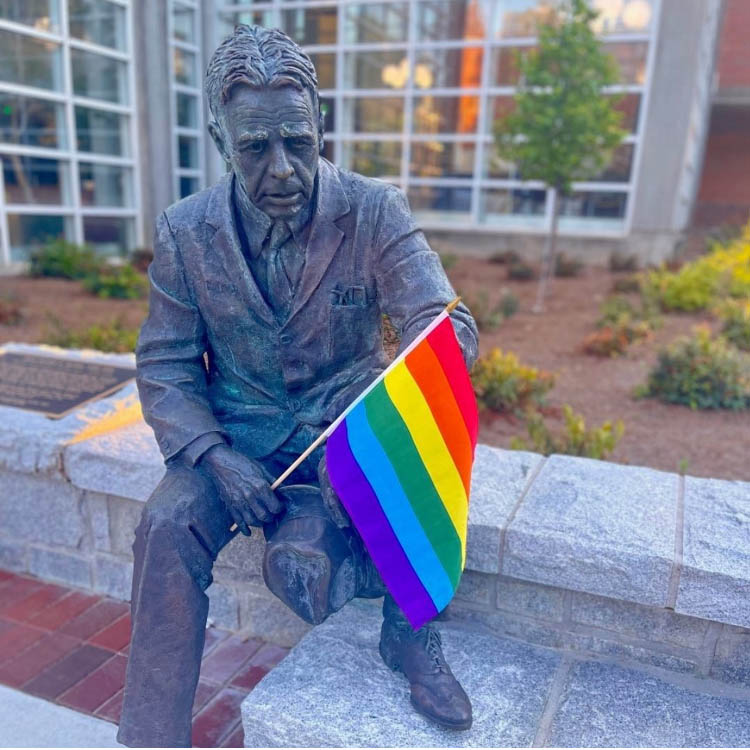 The Strategy and Innovation Club's mission is to provide an opportunity for students to connect with and learn from professionals across the strategy and innovation landscape. To accomplish this, the Strategy & Innovation Club brings in high-level executives from a variety of industries to discuss topics such as current trends in strategy, innovation strategy, strategy execution, and available career paths. The Strategy & Innovation club consists of Full-time, Evening, and Executive MBA students, and is both an ideal learning and networking opportunity for students interested in pursuing careers in strategy and innovation roles.
The MBA Veterans Club exists to build upon the shared bond of service and improve the lives of veterans by relying on each other to become successful leaders in business. The club aims to continue our dedication to service by giving back to veterans, their families, and the greater Atlanta community. They sponsor events within Scheller College of Business that reinforce a strong sense of community and teamwork similar to what members experienced while in service.
The Women in Business (WIB) Club is a forum for students to strengthen ties among themselves and the wider business community. Through professional speaker events featuring women leaders from a diverse range of industries, networking events, and company campus tours, the WIB club aims to equip its members with the insights and tools for becoming successful leaders in the workplace. Partnership with Men as Allies allows the club to bring the men of Scheller into the conversation on gender differences and how members can best capitalize on these differences at work. Through workshops and thought-provoking speaker events, WIB aims to promote a culture of inclusion at Scheller and beyond, equipping MBA students with the skills they need to manage and retain diverse talent.
Gallery Modal