What will it take for the state of Georgia to reach a point of carbon neutrality? How can the state work towards this goal in an equitable way? These questions were at the heart of a research component of the Drawdown Georgia initiative, which began in the summer of 2019. Scholars, researchers, and scientists from Georgia Tech, Emory University, Georgia State University, and University of Georgia studied data to determine which climate solutions have the greatest carbon reduction potential in our state. They also applied an additional "beyond carbon" lens to the solutions—meaning that they thought through what scaling climate solutions means for communities, equity, inclusive economic development, public health, and non-carbon-related aspects of the natural environment.
Funded by the Ray C. Anderson Foundation ("Foundation"), Drawdown Georgia is inspired by Project Drawdown, a global initiative to help the world reach the point where levels of greenhouse gases in the atmosphere stop climbing and start to decline—as quickly, safely, and equitably as possible. Drawdown Georgia is the first state-specific roadmap for carbon reduction. During the initiative's Launch Week, held October 17-23, the team shared its 20 solutions, solicited feedback from stakeholders, and urged all Georgians to get involved in order to help create a more sustainable future.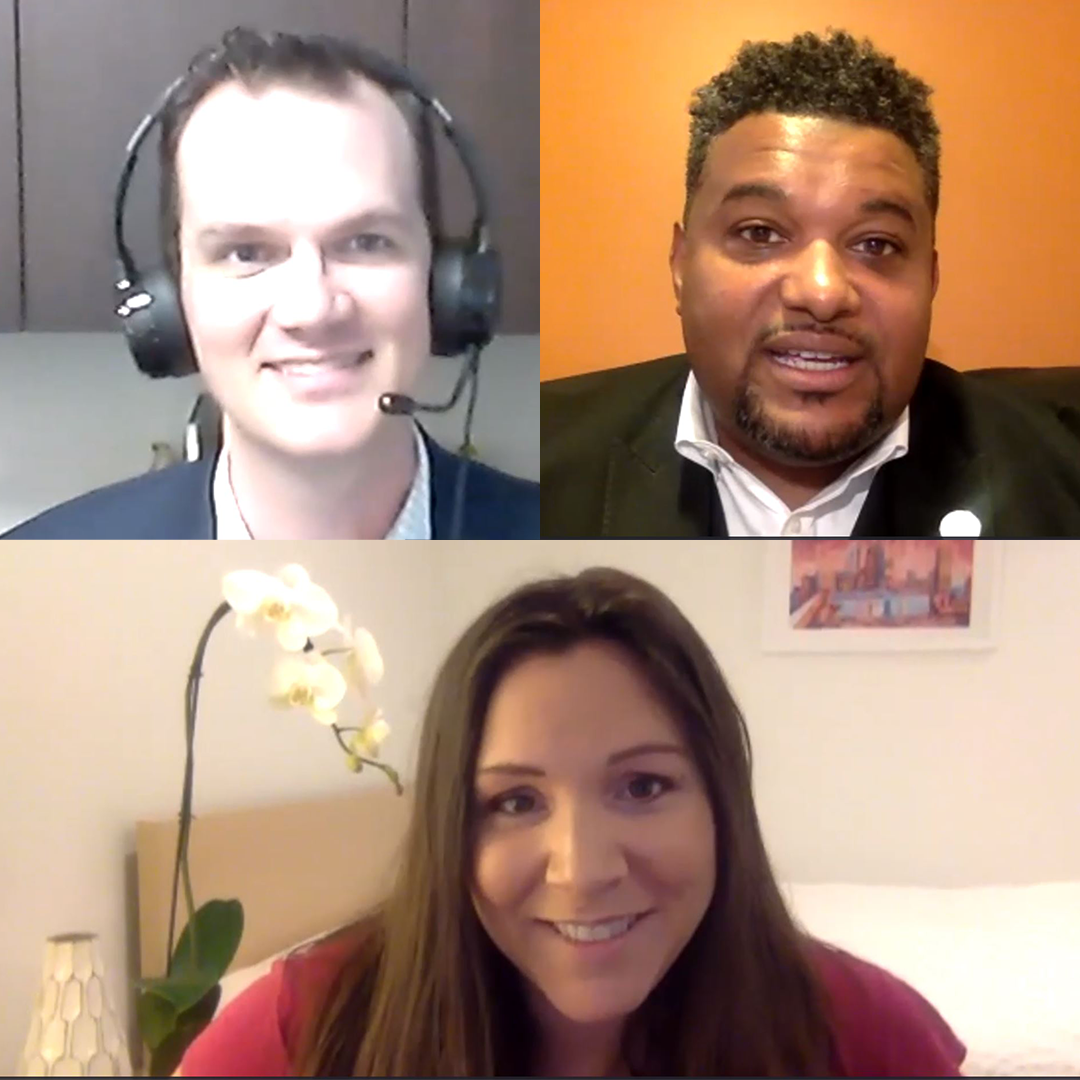 Clockwise from top left: John Lanier welcomed the crowd for the official kickoff of Drawdown Georgia Launch Week. Nathaniel Smith presented the keynote address at the gala. Jenn Graham of Civic Dinners spoke at a virtual dinner held during Launch Week.
The project arrived at twenty solutions across five high-impact areas: transportation, buildings & materials, food & agriculture, land sinks, and electricity. Examples include increasing solar and electric vehicle capacity, retrofitting buildings to be more energy-efficient, reducing food waste, and growing forests to sequester carbon. Marilyn Brown (principal investigator), noted energy and climate policy expert and professor in the School of Public Policy, said, "These proposals actually can pay for themselves and create a healthier, more prosperous state."
In recognition of the climate action solutions being rolled out, the Ivan Allen College for Liberal Arts published an article on October 19 ("Statewide Climate Solutions Powered by Georgia Tech Research Debut") that highlights the collaborative effort. The article acknowledges the Ray C. Anderson Center for Sustainable Business ("Center") leadership's key role in the research phase of the project with Center Managing Director Michael Oxman and Center Faculty Director Beril Toktay serving on the core leadership team as well the "beyond carbon" working group. Moving forward, the Center will focus on engaging the business community in future solution activation.
Launch Week included daily activities where all stakeholders could learn about the project and get involved. At the Kick-off and Opening Night on October 17, John Lanier, executive director of the Foundation and event host, acknowledged the project's inspiration—Project Drawdown, which illustrated what is possible if all of humanity comes together to reverse climate change. Lanier remarked, "Work on this global challenge can only really happen at the local and regional level. That's where solutions scale and we begin to fundamentally address the problem."
The keynote address for the Kick-off was presented by Nathaniel Smith, founder and chief equity officer for the Partnership for Southern Equity, a Drawdown Georgia-affiliated organization that advances policies and actions that progress a new Southern agenda for racial equity and shared prosperity in the American South. In his talk, Smith identified equity as "the compass" guiding the journey towards a low-carbon and clean energy future. He noted that the unfortunate history of structural racism and "extreme extraction" has disproportionately affected vulnerable communities and communities of color in our state. He said it is imperative to ensure that all people have a chance to benefit from the Drawdown Georgia initiative. He remarked, "We have to be willing to understand the importance of ensuring that we're creating a just and inclusive world—just as much as we're working to create a more sustainable and resilient world."
Ting Ting Yan from the Atlanta Music Project
entertained guests at the gala.
The Launch Week included a webinar on the science behind the Drawdown Georgia research findings and a series of Civic Dinners, all of which were intended to engage Georgia residents in citizen science and action on climate change. Oxman, who joined the research team in presenting the "beyond carbon" work and participated in several Civic Dinners, commented that it was very inspiring to see such enthusiasm for the climate solutions. He continued, "Scaling the Drawdown Georgia solutions will require deep business involvement, and based on our outreach thus far, we sense strong interest among our corporate partners."
Written by Jennifer Holley Lux