When Nathanael Koh (CmpE '22), Ivan Zou (CmpE '23), and Bowen "Bruce" Tan (a second-year computer science major) were all students at Georgia Tech, they noticed a sustainability problem close to home – the vast amounts of food being discarded in Georgia Tech's dining halls. They wondered what was at the heart of the waste. Were the portions too large? Were the vegetables overcooked? Was the meat dry? Nathanael, Ivan, and Bruce launched a startup, Raccoon Eyes, to discover why students throw food away and to help dining hall managers address the problem. On March 31, 2023, the team took second prize in the Sustainable-X Showcase. With the help of prize money and investment, Raccoon Eyes is pursuing its goal to reduce food waste by transforming each cafeteria and dining hall across the nation. The Ray C. Anderson Center for Sustainable Business, which leads Sustainable-X (a Sustainability Next Georgia Tech Strategic Plan initiative) in partnership with CREATE-X, asked Nathanael Koh to share Raccoon Eyes' startup journey.


Where did you get the idea for Raccoon Eyes?
We first got the idea from our experiences in Georgia Tech's dining halls, mainly West Village Dining Commons. One day as Ivan was leaving the cafeteria, he saw the kitchen staff throwing out a lot of breakfast food items. We continued to take notice of waste. We discovered that pre-consumer (kitchen) and post-consumer (student) waste is a big problem at Georgia Tech and other universities. We wanted to change how students and chefs alike look at waste.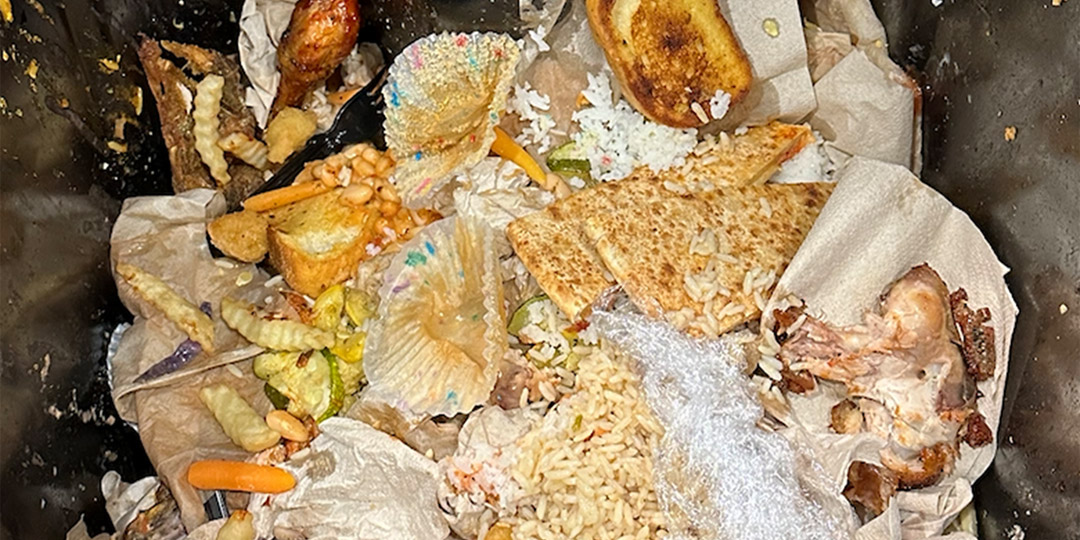 What environmental challenge does Raccoon Eyes address?
Food waste is a big problem. College dining halls in the U.S. produce 7.9 billion pounds of food waste per year. That food waste produces 175 tons of carbon emissions. Overall, food waste has a larger carbon footprint than the airline industry. Greenhouse gasses are emitted by garbage in landfills as well as by the processes used to get rid of waste, such as garbage trucks and burning trash.
So, what exactly is Raccoon Eyes?
Our business was developed around a trash can extension. The extension includes a camera that photographs food waste. We developed software to identify the type of food waste and its weight. A computer screen prompts students to explain why they are throwing away food. The paired data and feedback are shared with dining hall managers and chefs to help them modify portion sizes and food preparation.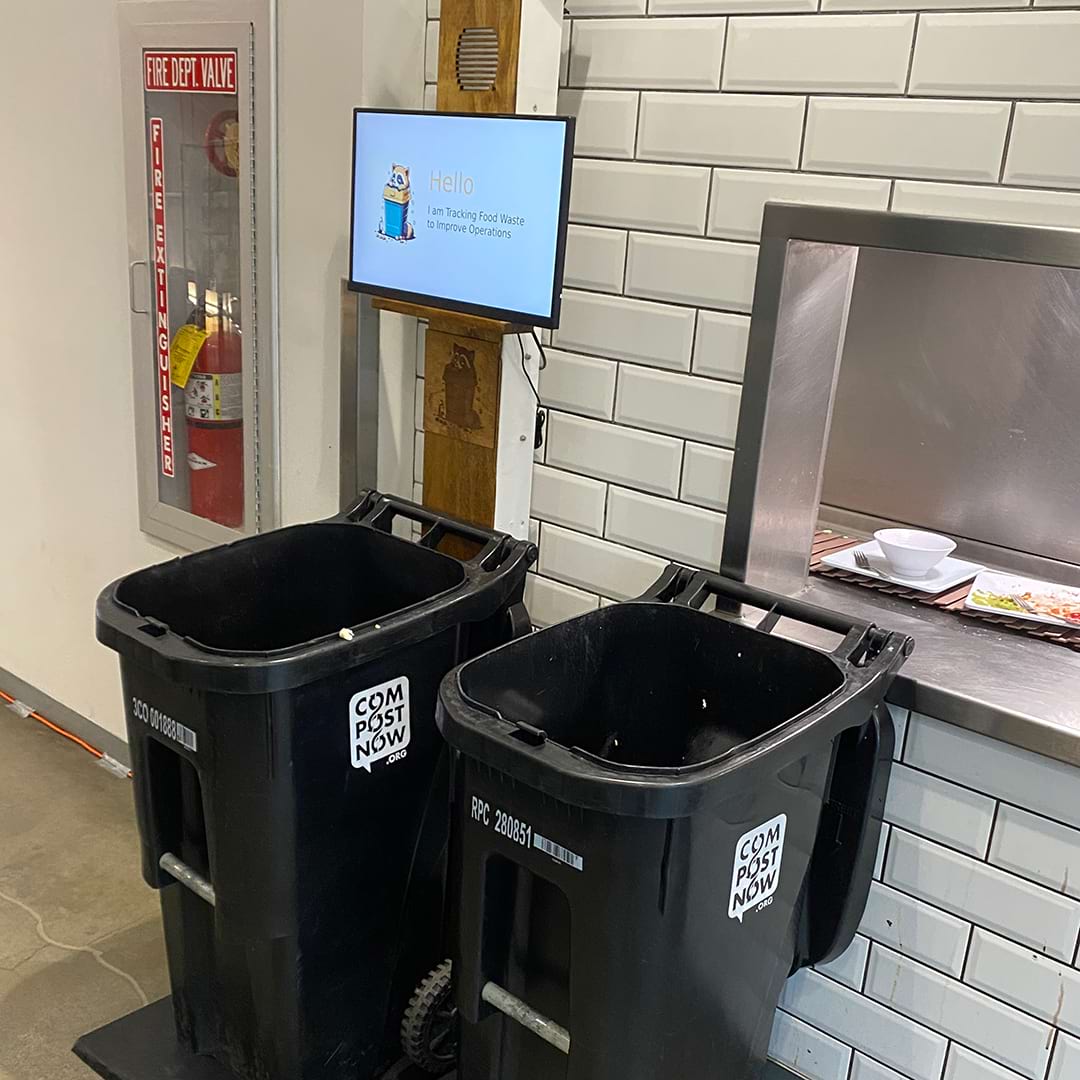 What business problem does the company solve for dining hall managers?
Food waste is costly. Think of the ingredients, the labor to make the food, and the process to get rid of trash. Raccoon Eyes provides dining managers with crucial data on the type and quantity of food waste paired with student feedback. This information can help managers make data-driven decisions to reduce waste and improve the dining experience for students. Managers are eager to improve the student experience. If students enjoy the food in the dining halls, that has a positive impact on meal plan retention.
How did the three of you meet, and what steps did you take to develop this business?
We met in our Georgia Tech classes. We came together to build Raccoon Eyes for the Fall 2022 CREATE-X Capstone (a special section of the senior design course dedicated to entrepreneurial projects). Through our talks with chefs, managers, and directors in the dining halls, we discovered there was a real need for our product and the data it collects. We therefore decided to continue our development.
What has it been like to work with Georgia Tech Dining Services as a partner?
Working with Georgia Tech Dining Services has been an amazing experience. We continuously communicate with the dining staff, chefs, managers, sustainability team, and directors to understand the problem. They have helped us see what a perfect solution would look like to them. Maurice Gibson, the assistant director of dining operations at West Village Dining Commons, was especially helpful. He gave us permission to use our device in the cafeteria and offered feedback that helped us make improvements to the extension.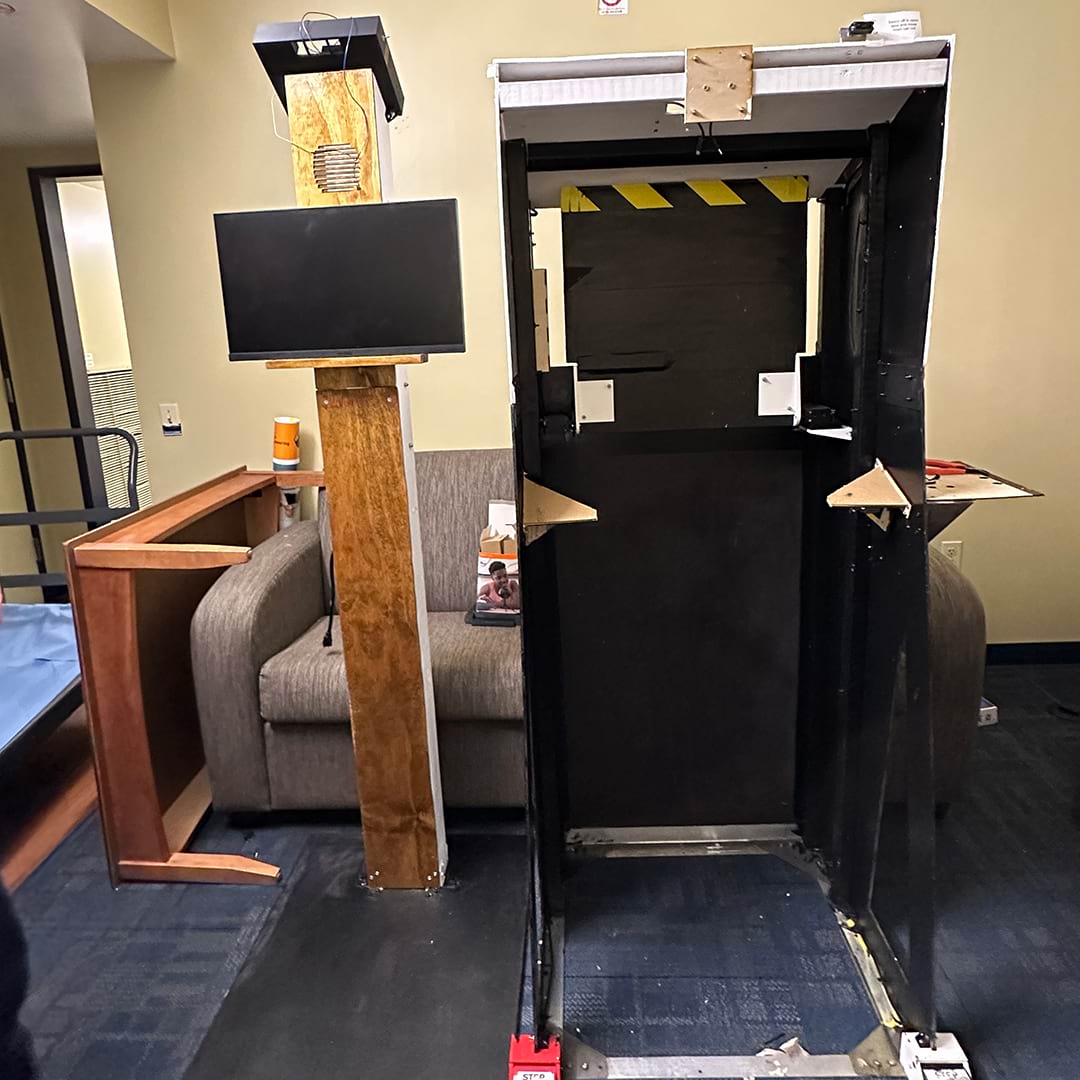 How have students responded to the extension?
Overall, the feedback is positive. Students realize that their feedback can lead to a better dining experience.
What is one of the biggest obstacles your team has had to overcome?
We overcame the obstacle of developing the technology to identify the food on the student's plate and determine its weight from a video or image. While the rest of the food waste industry needs a scale to measure the food, we can do it with a camera.
What are some of Raccoon Eyes' big achievements thus far?
Our team won first place at the Fall 2022 Senior Capstone Expo, was a finalist for the 2023 Georgia Tech InVenture Prize, and won second place at the 2023 Sustainable-X Showcase.
What Georgia Tech resources have helped you develop the startup?
CREATE-X mentorship, the Hive Makerspace, and courses in which we learned about the technologies used in our product have all been tremendously helpful. Winning second place in the Sustainable-X Showcase has opened up even more opportunities. For instance, Sustainable-X has been helping us develop a contract we can use for our work with Georgia Tech Dining Services. Also, we are working with a partner affiliated with CREATE-X and Sustainable-X to receive additional investments for our company.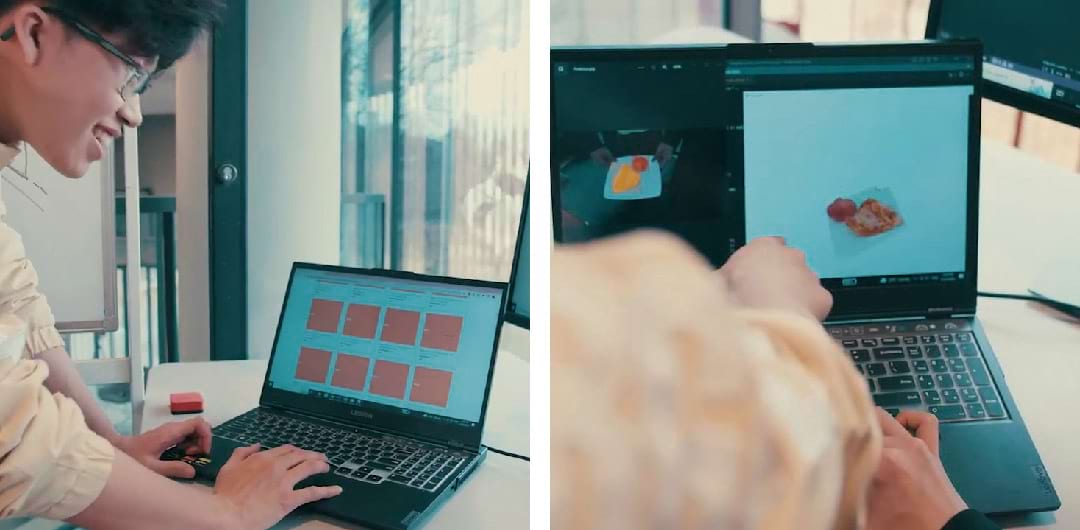 What are the next steps for your company?
Our goal is to be at the forefront of the movement to reduce food waste by transforming each cafeteria and dining hall across the nation. By providing dining managers with data on the type and quantity of food waste, the company aims to reduce food waste, improve the dining experience for students, and reduce the environmental impact of wasted food. Thanks to our win in the Sustainable-X Showcase, we have been invited to continue our business journey this summer during the CREATE-X Startup Launch. We want to expand our work at Georgia Tech – to go from having one unit to six working in the dining halls. We also want to run pilot programs for colleges and universities near Atlanta.
Would you like to thank anyone in particular?
Abhipsa Ujwal (CmpE '22) and Phuc Truong (EE '22) contributed to the senior design project and InVenture Prize competition. We would like to thank our friends, family, and mentors who have allowed us to succeed and grow not only as a company but also as people.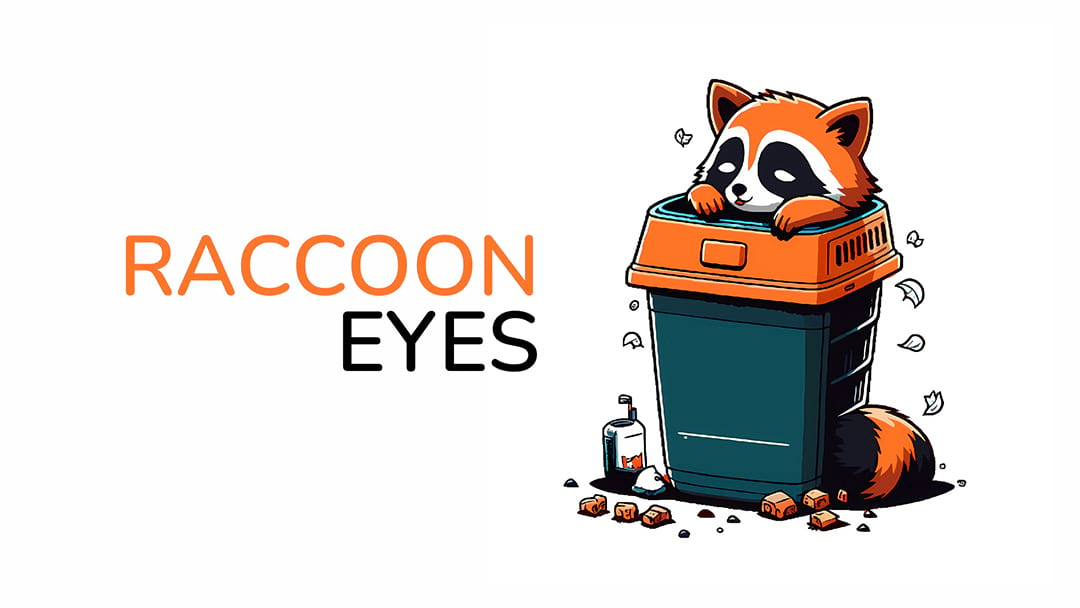 As told to Jennifer Holley Lux