Meghana Embar believes in "conscious decision making" when it comes to sustainability. Following a plant-based diet and problem solving for supply chain efficiency are just two ways Meghana is making a positive impact. The Ray C. Anderson Center for Sustainable Business and the Scheller College of Business are pleased to announce that Meghana has been selected as the 2023 recipient of the Vivian Nora Lukens Memorial Scholarship. The scholarship was established to support undergraduate students who are pursuing the certificate in sustainable business. Continue reading to discover more about the fourth-year business administration major and industrial design minor – and to learn how pursuing the certificate has added value to her Georgia Tech education and future career.


Sustainability has been part of Meghana Embar's life from the beginning. As she was growing up in Alpharetta, Georgia, her vegetarian and nature-loving parents had a large influence on her ideas on sustainability. "They encouraged me to follow a plant-based diet and to make conscious decisions about what I was consuming and purchasing," she said.
But did Meghana see sustainability as part of her future career? "No," she said. "It wasn't something that I wanted to pursue; it was just something that I practiced."
However, her perspective changed thanks to influential professors and programming at Georgia Tech.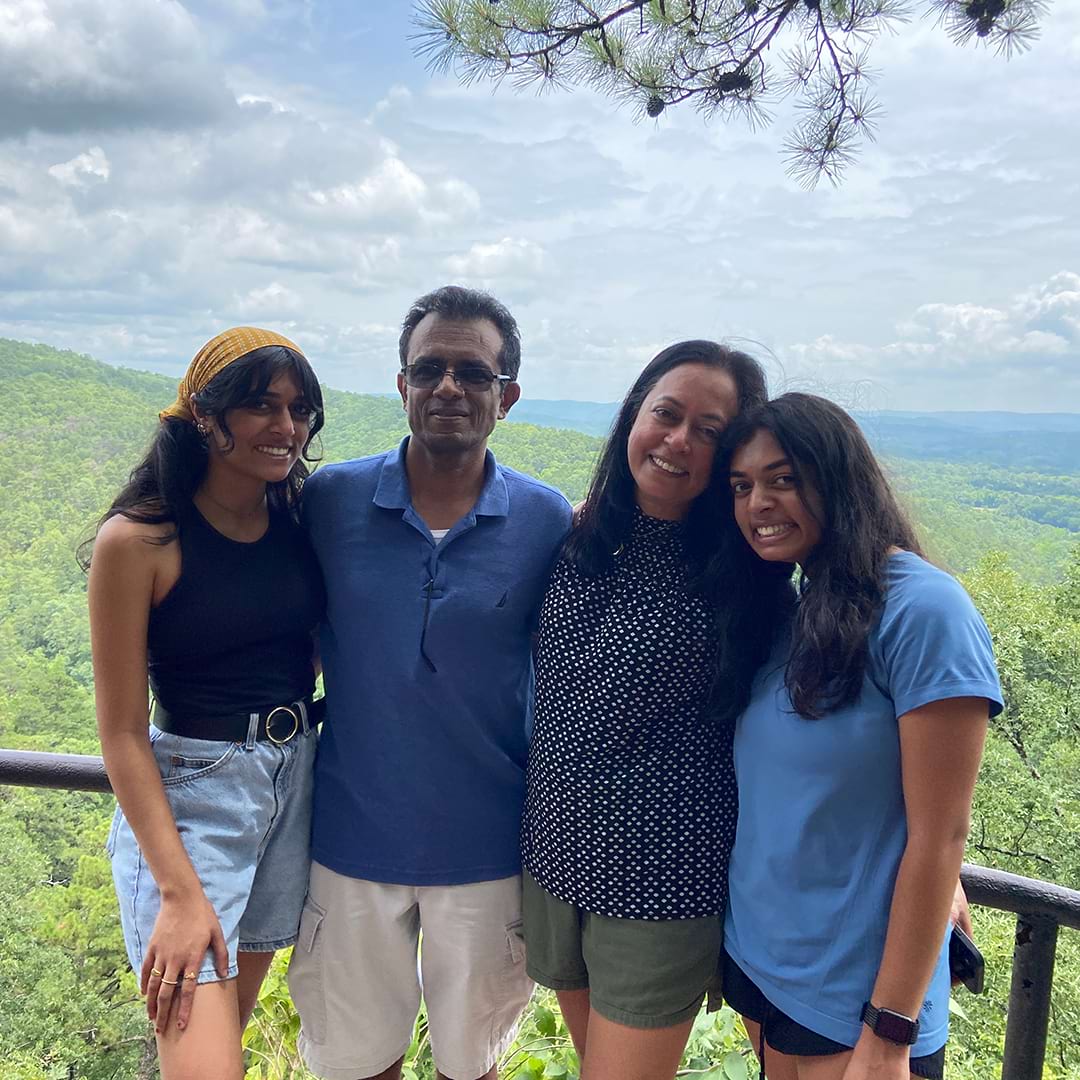 In her second year at Scheller College of Business, she took Business Decisions for Sustainability and Shared Value, taught by Professor Ravi Subramanian. As a business major with a concentration in supply chain, she enrolled in the course to meet a requirement for her concentration in operations and supply chain management. The class exceeded her expectations. While Meghana had previously only been concerned with the environmental aspect of sustainability, the class opened her eyes to the social side as well. "It was really interesting to hear Professor Subramanian talk about how it was possible to create a commercially successful product that has a positive impact on the environment and benefits society."
Experiential learning further piqued Meghana's interest. In partnership with the Center for Sustainable Communities, Meghana worked on a project that can create real-world benefits for a neighborhood in Virginia. The team submitted a proposal to transform a food desert by utilizing green spaces and community gardens. "Students tend to get wrapped up in the Georgia Tech bubble. I thought it was really amazing that a school project could have an impact on the world outside," she said.
Subramanian convinced Meghana to pursue the certificate in sustainable business. It wasn't a hard sell to someone who had discovered that her purpose in life was sustainability. In Spring 2022, she took Foundations of Sustainable Systems, taught by Center Faculty Director Beril Tokay. Toktay introduced Meghana to the concept of a circular supply chain and a closed loop model – in which a company makes a product, accepts its used product, and recycles the materials into another "new" product. Meghana reflected, "That concept perfectly combined my business major concentration in supply chain, my minor in industrial design, and the certificate in sustainable business. With a closed loop system, you have to think about operations, design, and sustainability. I realized it was something I wanted to pursue in the future."
Toktay encouraged Meghana to sign up for the Carbon Reduction Challenge. In the program, students volunteer to identify and pitch ideas for reducing carbon and saving money at partnering organizations. "Participating in the Challenge was a pivotal point in my sustainability experience," she said. While interning at KPMG, she proposed an alternative method of shipping tech bundles to new employees. The changes could save the company nearly one million dollars and 123,000 pounds of CO2 emissions per year. Meghana learned the hard skill of how to calculate carbon emissions and related costs. She also realized the value of networking with senior leadership. When Meghana discovered that a Georgia Tech alumna, Katherine Neal Blue (ME '92), was the national advisory leader at KPMG for ESG and climate services, she took a chance and reached out. She was pleasantly surprised to find that Blue was eager to help – by connecting her with people in supply chain as well as those in the ESG department who could get the plan rolling. "It was kind of awesome that she had an eye out for me and knew exactly how to help with the project," said Meghana. Also "kind of awesome": The project, which is currently being considered for implementation, won second place in the Summer 2022 Challenge. Meghana stated, "The Challenge made me feel I could have an impact even at a large company."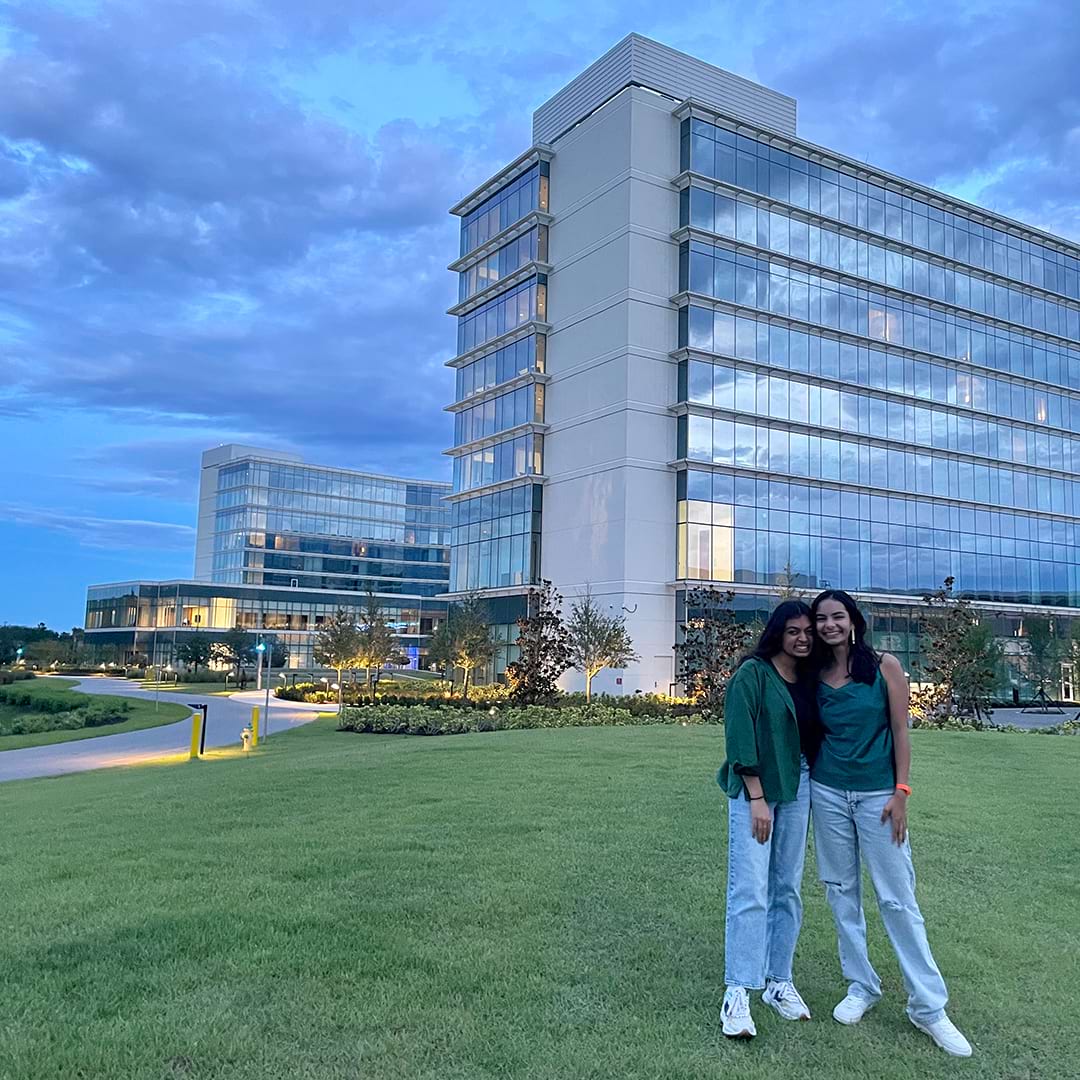 Meghana has not stopped learning more about sustainable business since. She was selected to serve as a 2022-23 Scheller College Undergraduate Sustainability Ambassador. In this role, she is working to increase visibility of the Center and to synthesize its career resources. In the Fall 2022 Sustainable Business Consulting Practicum, taught by Center Managing Director Michael Oxman and Lecturer Bob Lax, Meghana worked with her team's sustainable packaging client, Better Earth, to develop a cost-sharing business model for a reusables service. To round out her courses for the certificate in sustainable business, she is currently taking a class on social entrepreneurship with Professor of the Practice Robert Thomas. She said, "It's eye-opening to learn how the choices we make affect everyone in the world."
As Meghana nears graduation, she reflected on the significance of the certificate in sustainable business. "It is inspiring to see how the Center-affiliated faculty are tight-knit and passionate about what they're doing. It has been nice to get guidance for my career and to take classes that give me the full picture of sustainability," she said.
Outside of classes and work, Meghana has many hobbies: from practicing yoga and shopping for vintage clothes to collecting vinyl records and listening to jazz. One of her most significant extracurricular activities has been singing in the Georgia Tech Chamber Choir every year in college. Being a member of the group has its perks. Gigs have included playing a high school choir member on the NBC TV show, Ordinary Joe, and singing in a backup choir for the Eagles at State Farm Arena.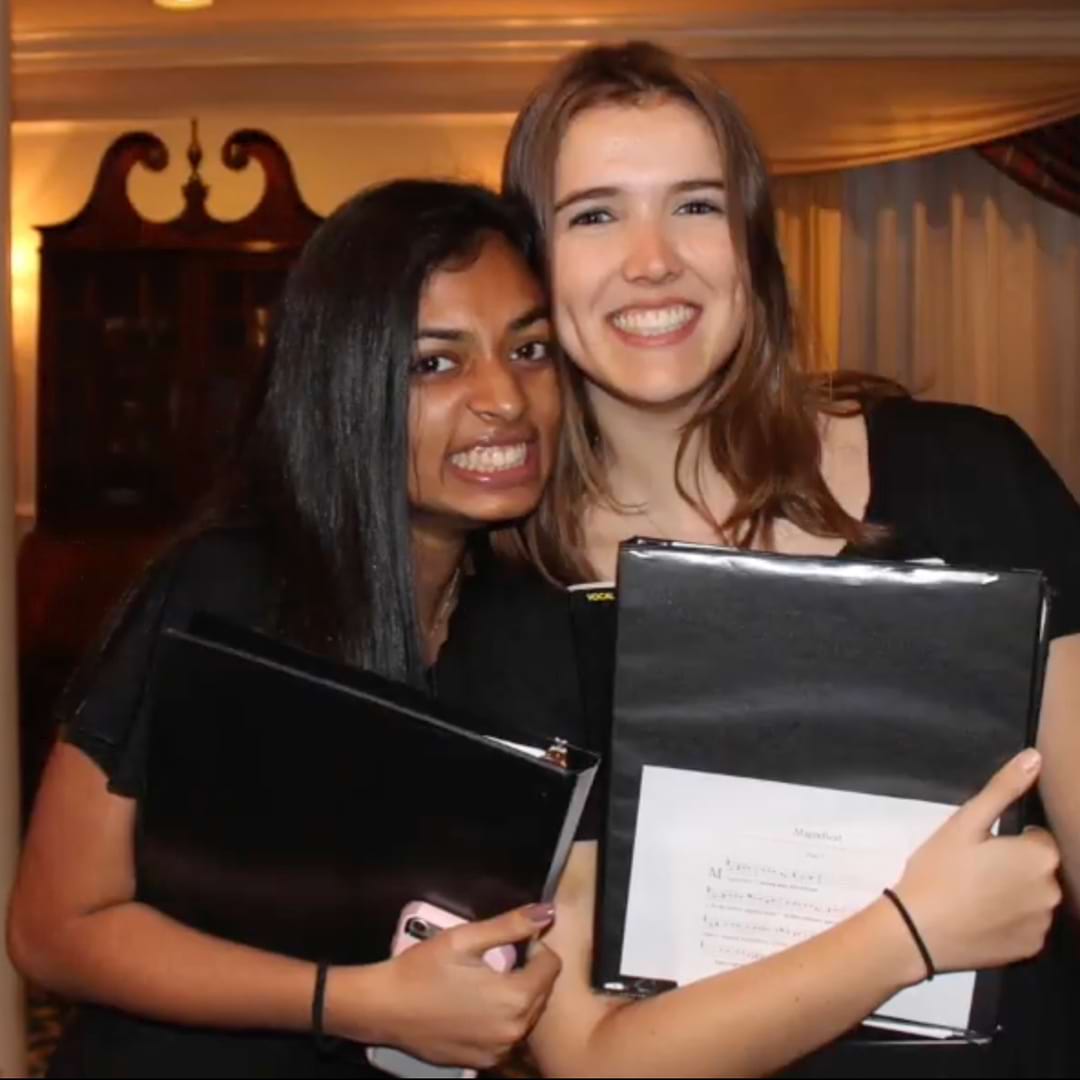 After graduation this spring, Meghana will be moving to New York City to work for KPMG in supply chain consulting. She plans to keep sustainability in mind when making decisions as a consultant. It all comes down to making "conscious decisions." She said, "I hope to fix some of the damage we have done already and to prevent more damage from occurring – so we can have more time to live on this beautiful planet!"
Written by Jennifer Holley Lux