Almost 300 students—double the number from 2022—attended the Scheller Business Analytic Center's Business Analytics and Data Science Career Fair & Internship Expo on Friday, September 22nd at the Historic Academy of Medicine.
The annual event brings together students and industry executives to discuss career opportunities for Georgia Tech undergraduate and graduate students looking for internships and full-time jobs.
"We had a great experience," said Mark Lincoln, finance analyst in State Farm's financial operations department. "We were extremely impressed with the caliber of the students and how applicable their skills and experiences were for our internship. We also enjoyed the overall structure of the fair, including the number of students and companies. We felt like it allowed us to have a lot of in-depth conversations."
Attendees were almost equally split between graduate students and undergraduates. Reagan Donnelly is a fourth-year Business Administration student concentrating in Information Technology Management with a minor in Leadership Studies. "It was a joy to be a part of the 2023 Business Analytics and Data Science Career Fair and Internship Expo. Exploring opportunities and getting to connect with some of the top tech companies in the industry was inspiring and helped me get a better understanding of the roles that I want to pursue. It was especially motivating to be surrounded by students of all backgrounds and levels of education at Tech and hear about their career goals and aspirations. The fair was so well organized and allowed for great interaction with companies and their associates."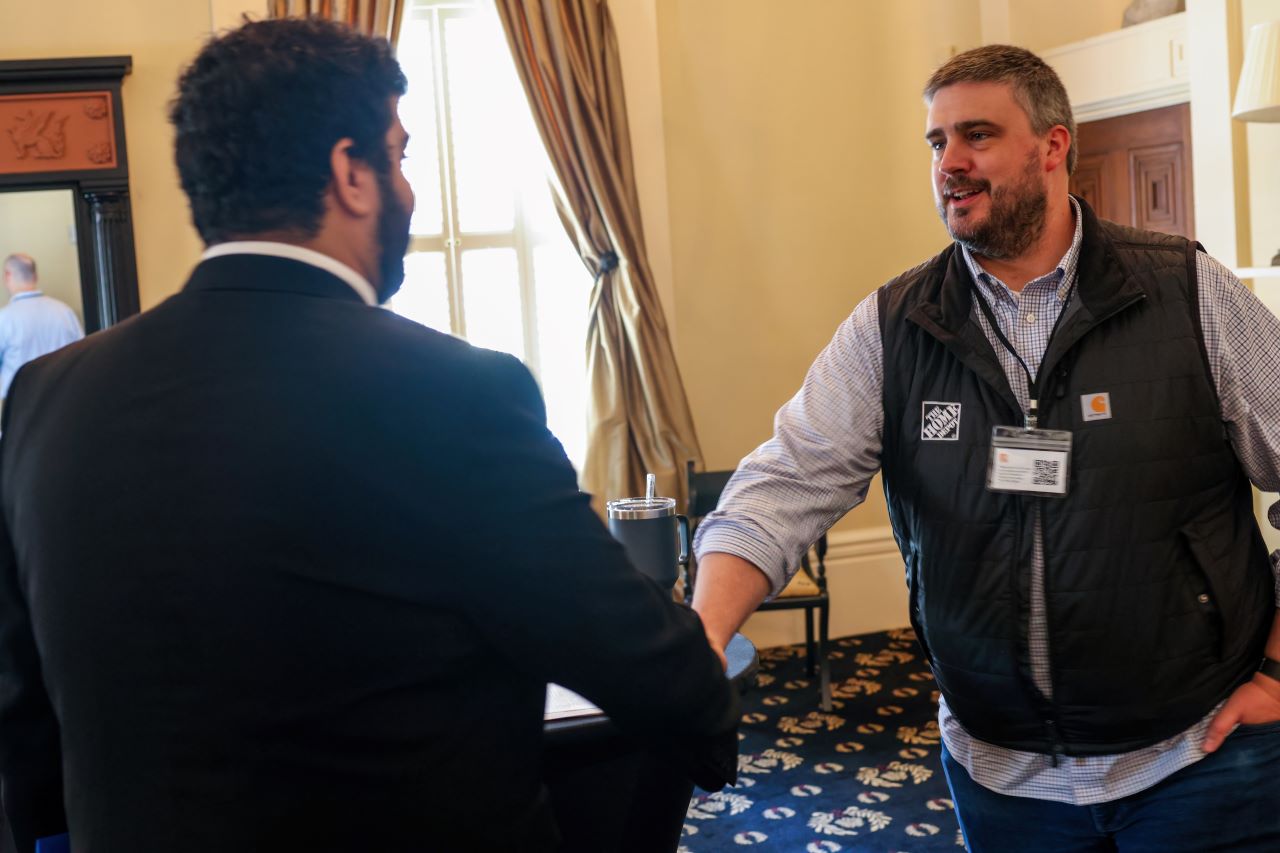 The Business Analytics and Data Science Career Fair & Internship Expo is the only analytics and data-specific career fair at Georgia Tech and has served as a strategic recruiting event for the last five years.
"We love hosting this event and connecting students with a variety of career opportunities from leading companies," said BAC Corporate Engagement Manager Sherri von Behren. "The companies are always impressed by the depth of our student's knowledge and skills and it's rewarding to help students begin their career journey. We also really appreciate the high level of interest and investment these companies have for GT talent."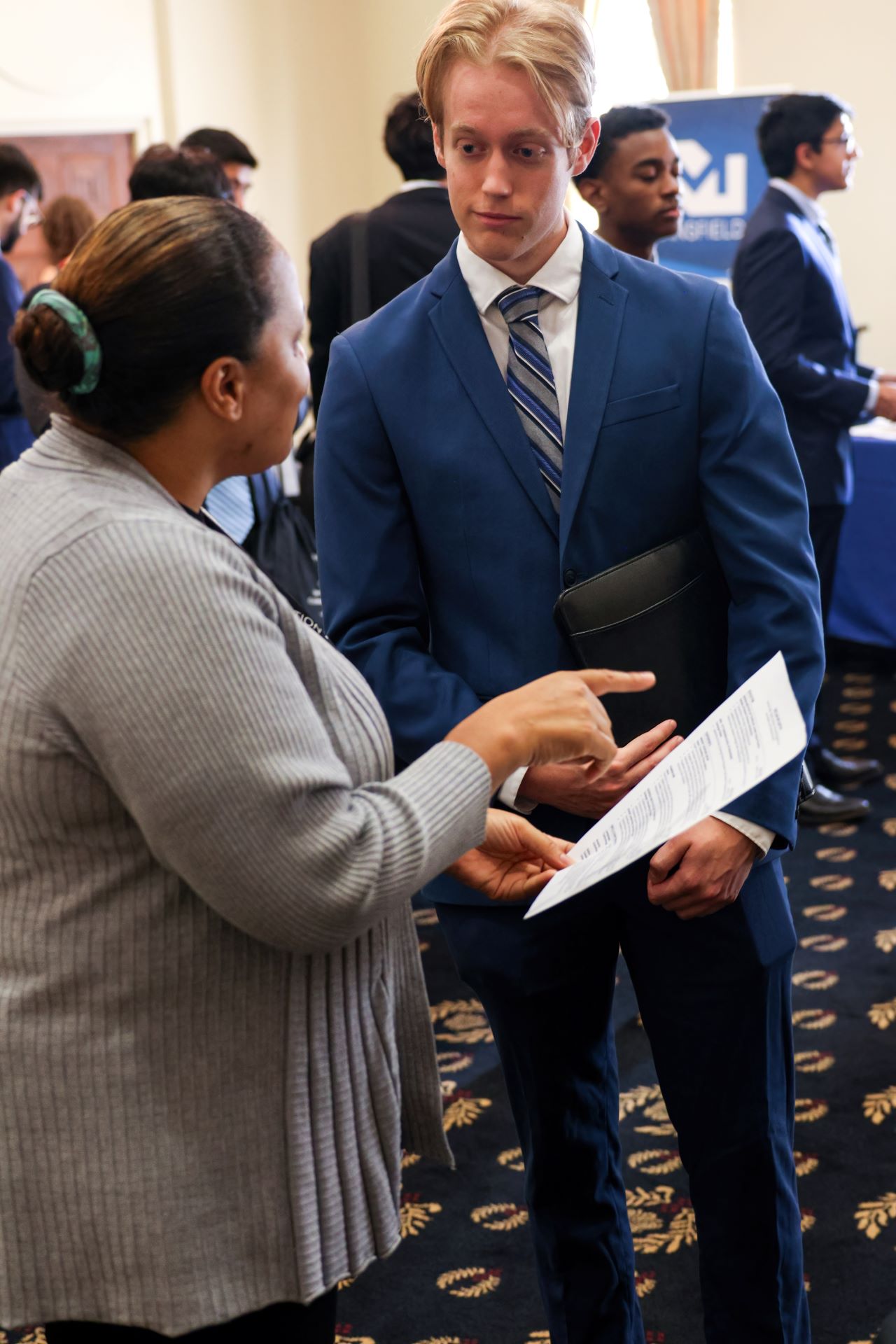 Each year, the Business Analytics Center invites targeted tech-leading companies, capping the number in order to keep the career fair smaller so that students and company representatives have time for meaningful discussion.
"I appreciated the opportunity to really engage and discuss the roles available and what I could bring to the table," said Stuart Kirwan, an MSA student. "I enjoyed this much more than the big arena career fairs. I especially liked that we had a list of many of the jobs available prior to the event. That definitely helped with preparation."
MSA student Aishwarya Shenoy added. "This is the first career fair where I've been able to interact with actual data scientists. That was extremely valuable."
The 11 companies in attendance included The Home Depot, NCR, Veritiv, Thought Logic Consulting, Honeywell, International Paper, State Farm, Equifax, Mansfield Energy, Georgia Transmission Corporation, and Marta.
Jared Williams is a Georgia Tech alum who currently works at Home Depot as a data science analyst. "As a Tech grad, I know how well the Institute prepares you to succeed in the workforce. That said, the quality of students who came today completely blew me away."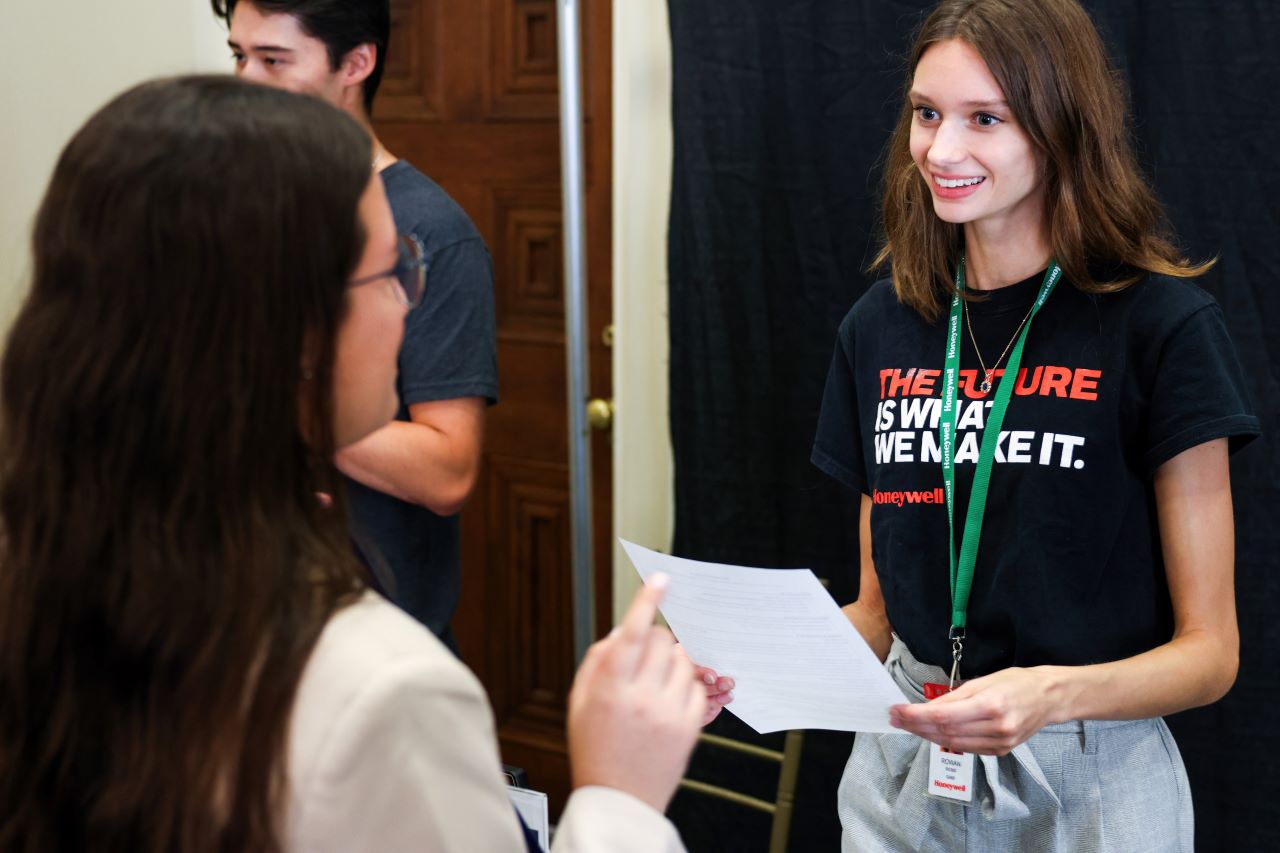 After a long day, industry recruiters were tired but happy. "Finding top talent isn't easy in this competitive market, but after attending the Georgia Tech Business Analytics and Data Science Career Fair, the Mansfield Energy team is excited about the students we met and the talent pipeline we created," said Recruiting Manager and HR Partner Karen McGrath.  "We look forward to further connecting with numerous undergraduate and graduate students for a variety of opportunities within our company."
Preparations are already underway for the 2024 Business Analytics and Data Science Career Fair.
For more information about recruiting Tech's top talent, visit Scheller's For Employers page.