Today, thoughtfully planned wide sidewalks, shaded by mature trees, lead west away from Georgia Tech's main campus to the Scheller College of Business, the CODA building, and the campus bookstore. Here in Midtown Atlanta's Technology Square, you'll find a microcosm of real-life learning and collaboration. In just over two decades, a squalid part of town has transformed into a home for higher education, Fortune 500 companies, startups, research laboratories, and more. The bustling city blocks host the convergence of students, faculty, and industry innovators.  
"I was born and raised in Atlanta, and I am so excited to see the city becoming a hub for technology and innovation," said Lacey Shaffer, BSBA '22 and risk analyst at NCR Voyix. "As a business student, I wanted to use my degree to help facilitate these advances close to home." 
"Scheller Goes Inside," a new feature on the Scheller website, showcases connections between the College and industry innovators by exploring some of Tech Square's biggest companies and the ways Georgia Tech students, faculty, and staff build relationships on and off campus. There are opportunities for capstone course projects, practicums, conferences, internships, and full-time employment within walking distance of the Scheller College of Business.  
Accenture's Innovation Hub helps businesses, governments, and organizations optimize operations and accelerate growth.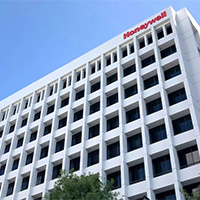 Honeywell's vast manufacturing arms include aerospace, commercial real estate, energy, healthcare, life sciences, logistics and warehouse, retail, and utilities.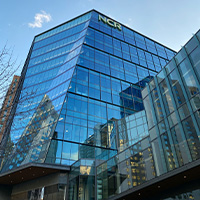 NCR leads out in transforming, connecting, and running technology platforms for self-directed banking, stores, and restaurants.