The annual Marketing Innovation Conference @ Scheller was held March 10, and brought together students, alumni, faculty, and members of the Atlanta business community for an afternoon of innovative presentations and networking. Presenters this year included marketing leaders from The Home Depot, Atlanta Hawks, Delta Air Lines, and Warner Bros. Discovery Sports.
Each year, the conference showcases prevailing marketing trends, new innovations, and methods to leverage technology to improve marketing performance. Attendees have the opportunity to hear first-hand how some of the nation's top organizations are re-imagining marketing. It also offers an invaluable networking experience for marketing students and career professionals in Atlanta. This year's event was jointly hosted by the MBA Marketing Club and sponsorship partners, including the Business Analytics Center, the MBA Marketing Club, and the Evening MBA Marketing Club.
Professor Tim Halloran, Scheller marketing professor, faculty representative for the MBA Marketing Club, and conference host said, "With this conference, we aim to bring together all our graduate programs – our Full-time MBA, Evening MBA, Executive MBA, and MSA students gather for a day to discuss the latest and greatest in the world of marketing innovation. Technology has radically changed the ways that marketers learn about and engage with consumers, and we wanted to leverage this conference at the intersection of business and technology to celebrate that."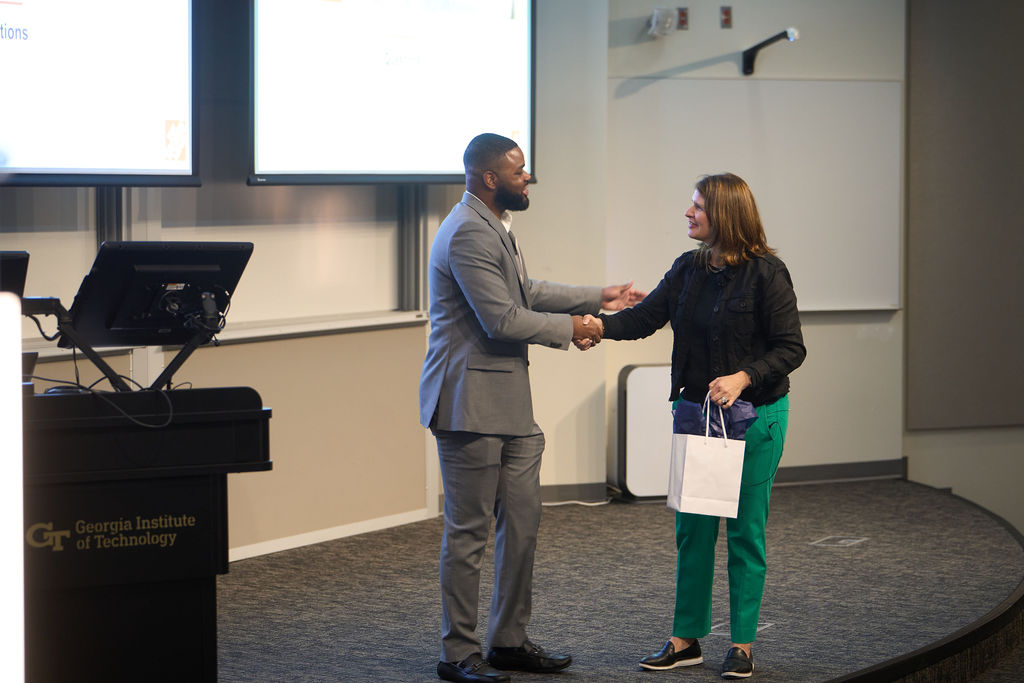 This year's conference was kicked off by The Home Depot, with Melanie Babcock, VP of Integrated Media and Retail Media+, discussing how retail media networks are the next big shift in media. She reflected on the creative solutions and technology innovations they have leveraged to drive value for suppliers and brands to buy media on HomeDepot.com, The Home Depot app, email, and through third-party media partners.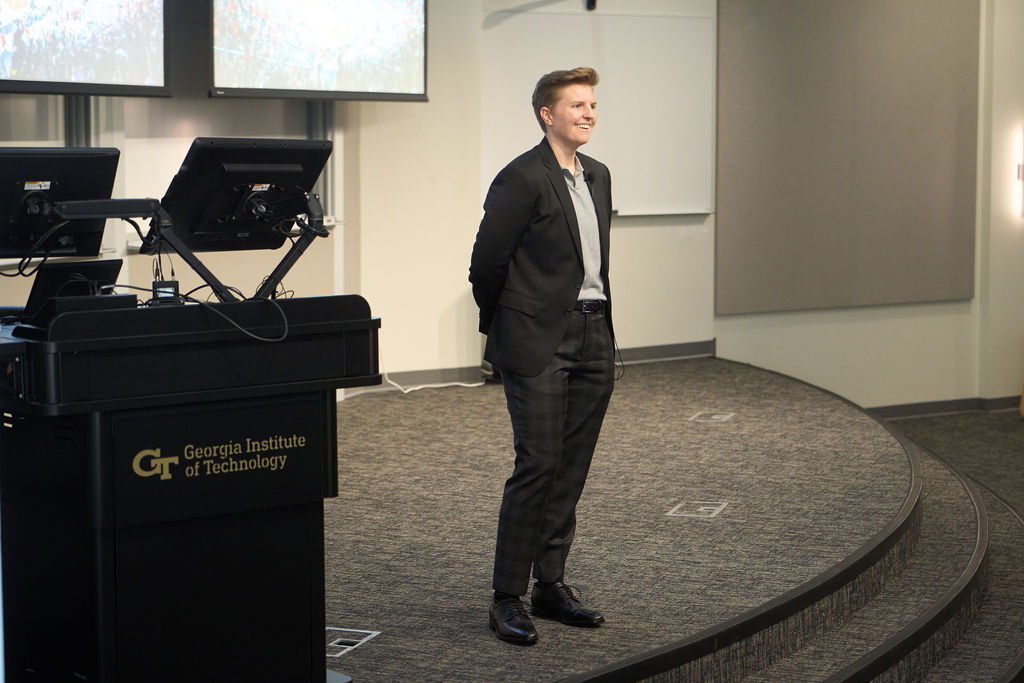 Her presentation was followed by Natalie Hendricks, Director of Content at The Atlanta Hawks, and current Scheller Evening MBA student. She discussed how The Atlanta Hawks, State Farm Arena, College Park Skyhawks, and Hawks Talon GC work collaboratively to create a culture of innovation. Hendricks provided some fascinating insights into how the company has been able to greatly improve the strategy and innovation of their marketing efforts to better reach and engage audiences.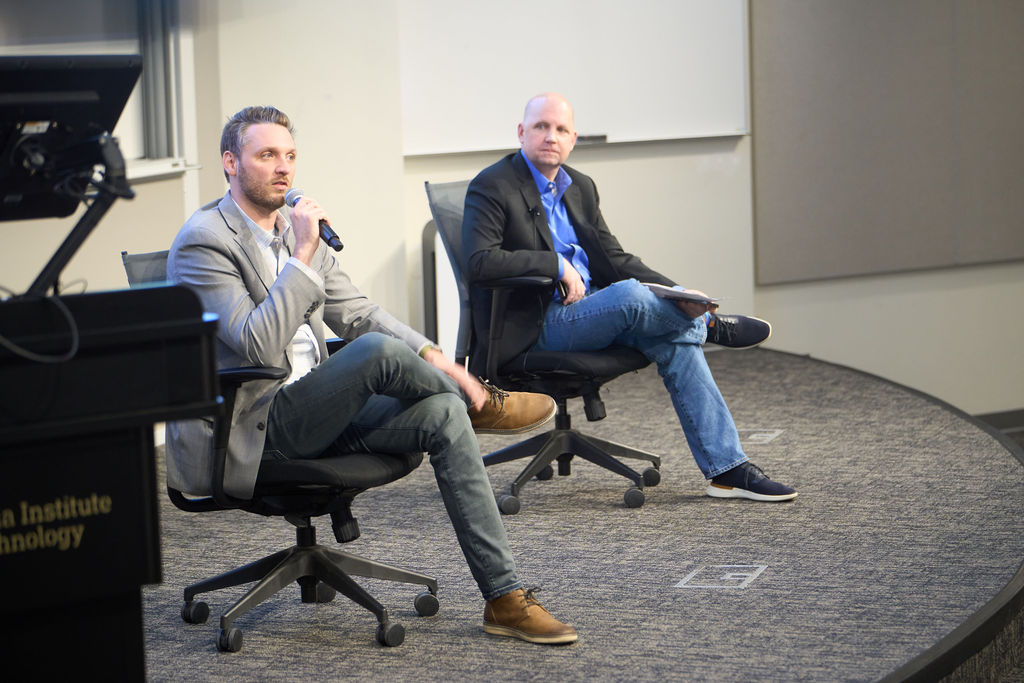 The next company in the lineup was Delta Air Lines which featured a presentation by Dan Curis, Director of Marketing Technology, and Rick Newkirk, GM, Branded Trips Communications. They offered examples of how Delta Air Lines continues to be a leading-class example of the customer experience through personalization. Curis and Newkirk showcased some key updates and findings on how to delight customers by leveraging data, and ensuring marketing campaigns, programs, and initiatives are delivered to the right target audience, at the right time.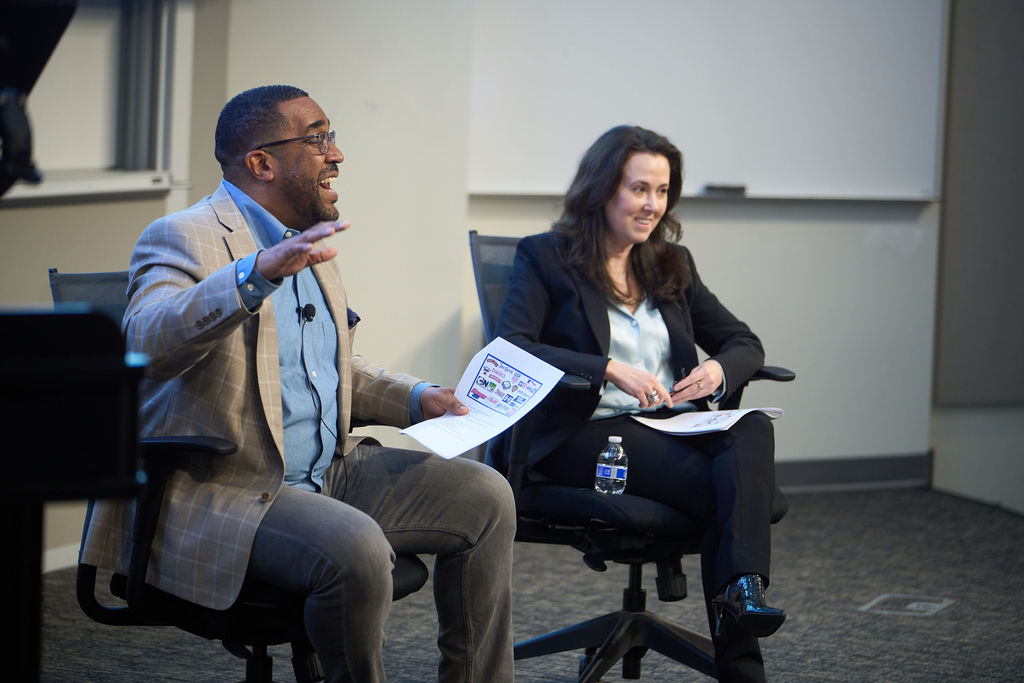 To close out the speaker portion of the conference, Mallom Liggon, Executive Director of Strategy and Insights, and Tracy Barash, SVP of Data and Insights for Warner Bros. Discovery Sports, delivered a presentation focused on gleaning insights for career moves. Liggon and Barash also outlined tactics on how to find key insights to allow departments and audiences to connect with each other and create winning business strategies for marketing and business operations.
Reflecting on this year's conference, Halloran said, "We were pleased to have a great turnout for the sixth annual Marketing Innovation Conference @ Scheller. I hope that the Scheller College of Business will continue to be at the forefront of showcasing the evolvement of marketing."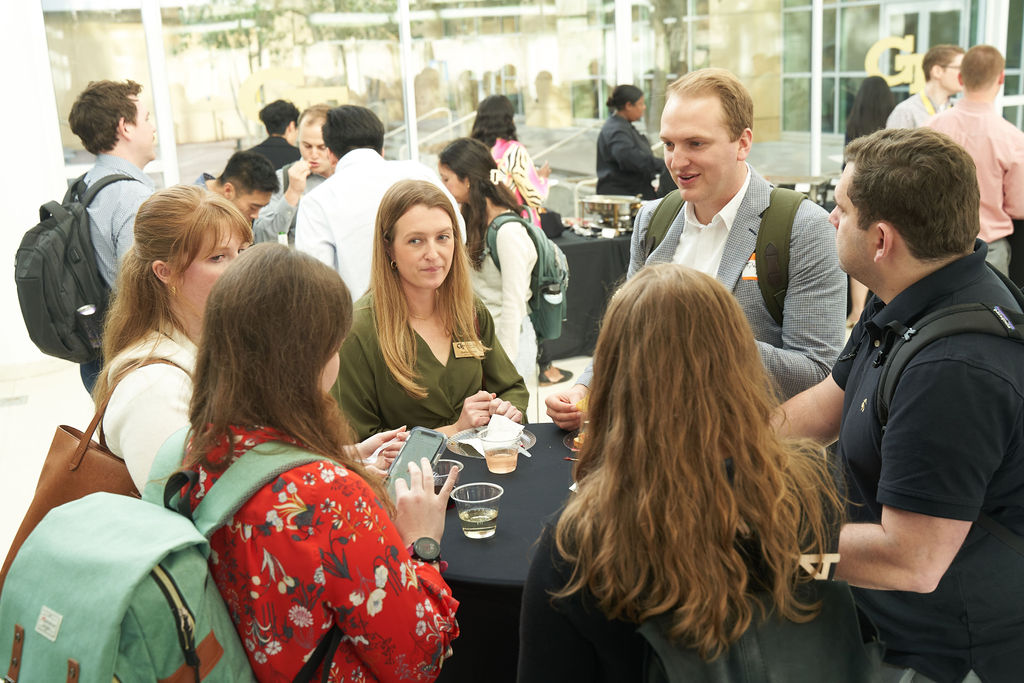 Planning for next year's conference and speakers begins soon. Those with an interest in sharing some of the innovative marketing activities that they are doing are encouraged to contact Professor Tim Halloran.