Even though Murilo Farias Santos loves coffee, he originally did not follow in his family's footsteps of working in the industry. The Georgia Tech Scheller Executive MBA (EMBA) alum grew up in Brazil and while his family worked with their coffee bean farm, the Fazenda Sant'ana in Serra Negra, Santos became an entrepreneur working mainly with construction machinery. However, the thought of eventually working with coffee was always brewing in his mind.
Santos and his family moved to Atlanta three and a half years ago from São Paulo for his job. After starting the EMBA program, his idea to work with coffee became more robust and he decided to found Boarding Pass Coffee.
"In the Executive MBA program, everyone from the faculty to my colleagues talked about careers, changing careers, and what they wanted to do," said Santos. "What always kept coming back in my head was that I really love coffee and I should work with something that I love. With the program and my wife's support, I thought, okay, I'm going to jump in and create my own coffee company, put my head into it, and go do that. It was a really great decision."
And so, while Santos was in the EMBA program, Boarding Pass Coffee was born. From the company name to the beans themselves, Santos has woven in his love for his family, travel, and coffee.   
"My wife is American, and we met in Brazil. Between the two of us, we've been to more than 100 countries. The idea of mixing one of our passions, coffee, with our other passion, travel, the name Boarding Pass just made sense. We knew we wanted to roast coffee beans from my family's farm and we also wanted to roast coffee from many other places around the world," said Santos. 
While he never worked on the farm, the farm is incredibly important to him.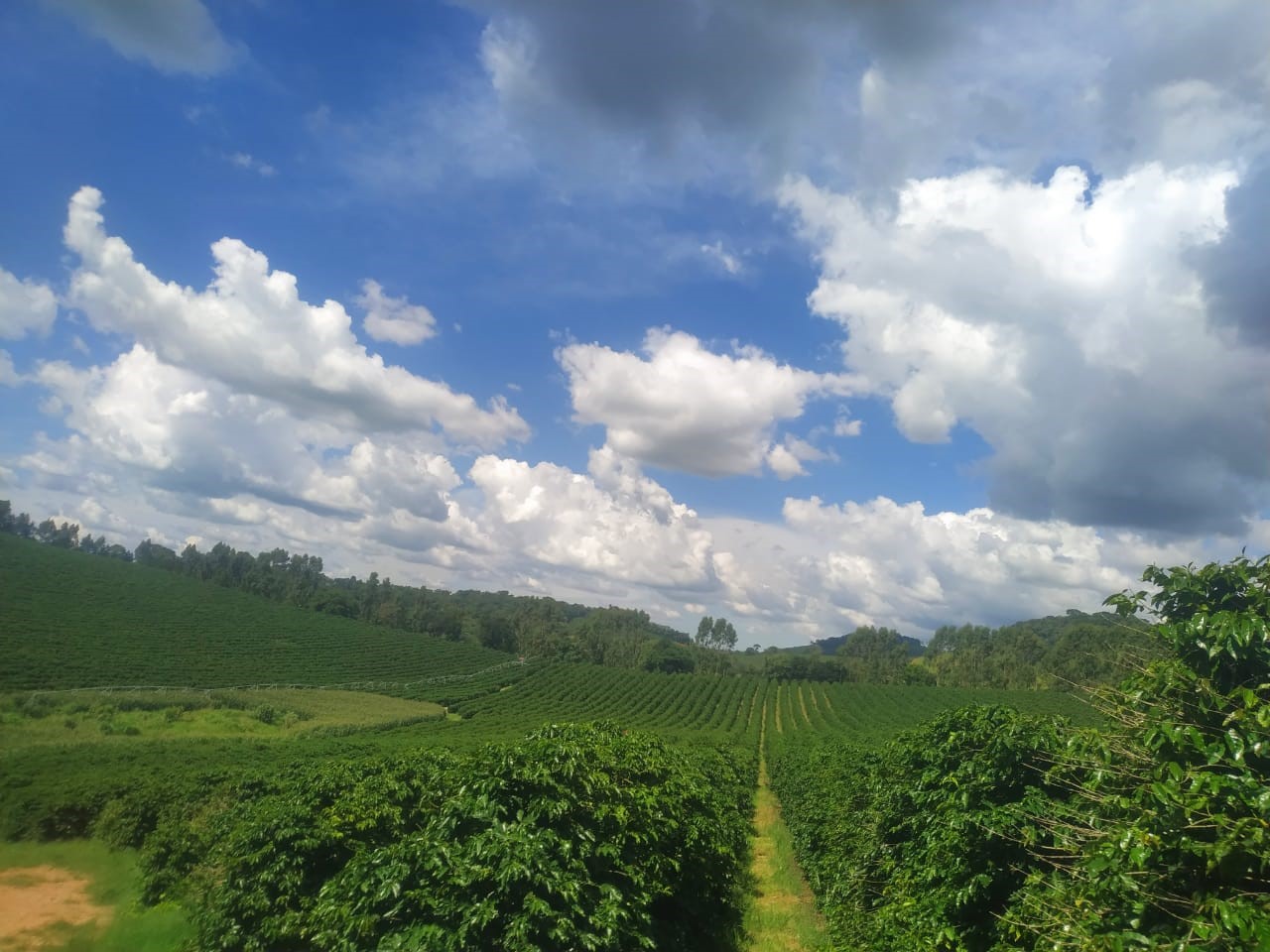 "The farm is a place that is really, really important to my family," said Santos. "Me and my wife got married at the farm at the small chapel that is there. My three daughters grew up there. It used to be our big escape from the city when we lived in São Paulo. All of my family would come too. It was always something that brought really great memories and I knew I eventually wanted to work with it in some way someday."
Not only have his family relationships had a huge impact on him, but a few of Santos's friendships were what drew him to the EMBA program. When Santos did an exchange program in France in 2003, he met two students who were in the MBA program at Tech. The three students became roommates and good friends. When Santos moved to Atlanta in 2018, he wound up moving just six minutes down the road from one of them. Santos eventually applied to the EMBA program.
In Fall 2019, Santos began the program as a part of the Management of Technology (MoT) cohort. In the beginning, he didn't even know that he wanted to open a business, but once he began learning from faculty and fellow classmates, he knew it was time to chase his dream. Santos was even able to use some of his classmates as taste testers for his different roasts.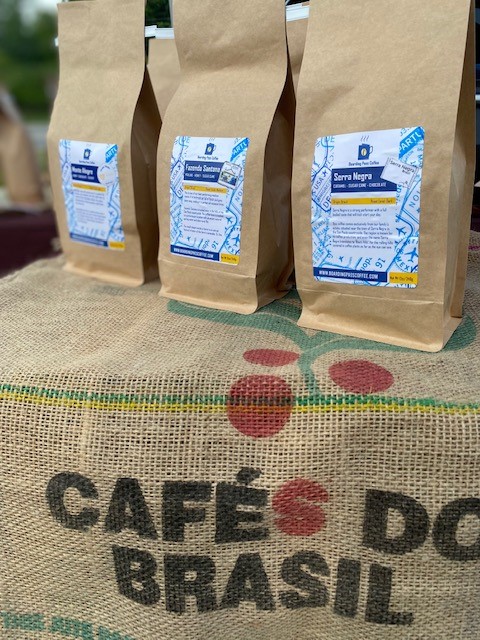 "The MoT specialization was perfect for what I wanted to do, whether I wound up starting a coffee business or something else. It gave me the tools and experience I needed. I eventually wanted to bring all my dreams to life and be able to bring a lot of people joy and I knew this was a way to do it," said Santos.
Santos launched Boarding Pass Coffee in early 2020, offering roasts from his family farm and from around the world from places such as Ethiopia, Uganda, and Tanzania. Along with selling fresh roasted coffee beans and ground coffee in his store, Santos is opening a tasting room to offer in-person tastings. The tastings provide an opportunity for Santos to teach coffee lovers about where the coffee comes from.
"The whole idea of having a tasting room and not a coffee shop is because I want people to enjoy the experience," said Santos. "Every roast we have, we name the roast after a city or a special place from the country that it comes from. We want people to learn more about other cultures, so the goal is not to just give good coffee to people, but also provide a cultural experience. It is the best way to represent our love for coffee and travel."
Learn more about the Georgia Tech Executive MBA program and Boarding Pass Coffee.