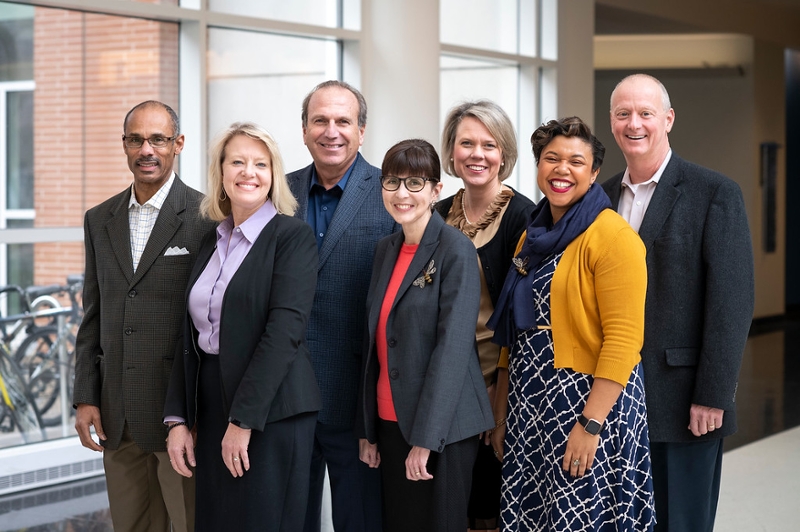 In a recent Poets & Quants article "Job Placement Rates At The Leading B-Schools" Scheller College of Business was ranked in the top five schools for placement rate 90 days after graduation. With a rate of 97.2% Scheller's Jones MBA Career Center placed third in the country.
Dave Deiters, executive director Jones MBA Career Center commented, "We have a talented and diverse set of students who are well-equipped to meet tomorrow's work demands. Here at Scheller College, we build business leaders who are innovative, collaborative, and entrepreneurially-minded. Additionally, our employers value that our students are analytically-skilled, or as we like to say – tech savvy, business smart. They are problem solvers." He continues, "We enjoy wonderful relationships with a wide-range of corporations across industries – technology companies, consulting firms, industrials, start-ups, and more. The combination of our world-class employment partners and our world-class talent is a powerful recipe for success!"
Scheller College's mix of MBAs from technical and non-technical backgrounds provides employers with a diverse pool of strong candidates. Scheller's MBA students have earned a reputation among corporate recruiters for their leadership skills, strong work ethic, excellent analytical abilities, and demonstrated ability to succeed. The program's focus on leadership, teamwork, diversity, and communications sets students apart from other MBAs.
"The Jones MBA Career Services team is one of the best aspects of Scheller," said current Scheller MBA student Luke Wareham. "Every member of the team is extremely knowledgeable and dedicated to helping each student find their perfect job." He noted that he utilized the career center to help make connections for both his internship (investment management, Goldman Sachs) and full-time job (account manager, Microsoft). "While the Career Services team helped me find connections, the biggest thing that they helped me with was teaching me how to network effectively," he noted. "For my internship, I really wanted to work in wealth management. I had to network like crazy to get an interview, let alone an offer. However, I was able to excel at networking thanks to the skills that I practiced with my career advisor and eventually landed an internship with Goldman Sachs, my top company choice for an internship. After my summer internship, I used the same networking skills that I previously learned to land a dream job at my dream company, account manager at Microsoft. Thanks to the power of the Georgia Tech Scheller College brand, the skills of the Career Services team, and my targeted networking efforts, I was able to work for both of my top-choice companies!"
This top five placement ranking follows quickly on the heels of top rankings for the Career Center in Financial Times 2019 including #3 in the U.S. for Career Services and #2 in the U.S. for Employment.
The College's Executive MBA program has also excelled in facilitating career progress as well – with Financial Times 2018 ranking Scheller College #1 Best EMBA for Career Progress in the U.S.
Get information and learn more about recruiting our top talent.