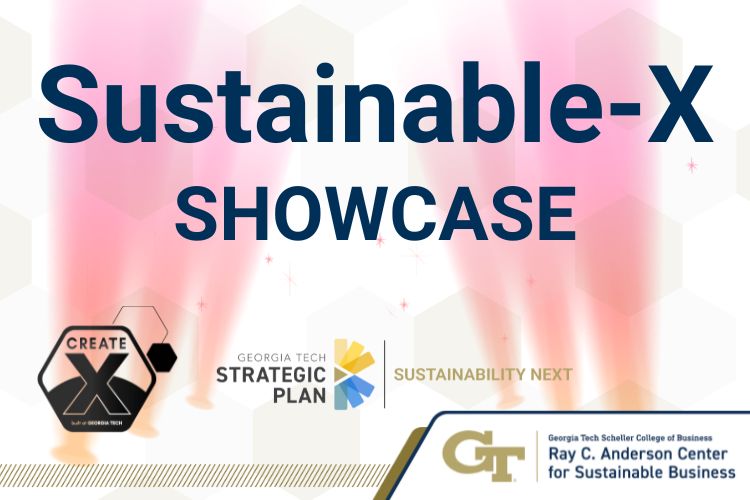 Sustainable-X Showcase
Details
Areas
General
Sustainability
Location
Scheller College of Business
Room 300
800 West Peachtree St. NW
Atlanta, GA 30308
USA
Come celebrate our entrepreneurs that are passionate about creating start ups with environmental and social impact. The showcase will provide participants the chance to show off their ideas. Top three submissions will win cash prizes and the chance to join the CREATE-X Startup Launch program in the summer.

Interested in presenting at the Showcase? **UPDATE : Applications are now closed. Finalists will be notified on the week of March 13.
Undergraduate, Graduate, Staff, Faculty, and Community Members are all welcome to participate in the Showcase Competition.
The top team gets a golden ticket into the CREATE-X Startup Launch Accelerator Program.
More Questions? Learn more by reading through our FAQ's here.
Need help with your ideas? Join our monthly Sustainble-X Hangouts, and/or contact Kjersti Lukens (klukens3@gatech.edu)
---
Sustainable-X is a partnership between the Ray C. Anderson Center for Sustainable Business and CREATE-X, and is a Sustainability Next Institute Strategic Plan project.
Want to learn more about Sustainable-X? Visit our website at this link.