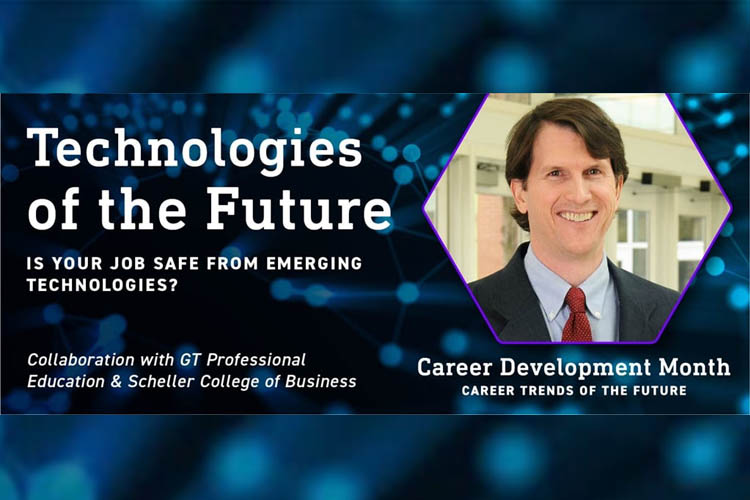 Technologies of the Future | Is Your Job Safe from Emerging Technologies
Details
Areas
Undergraduate
Full-time MBA
Evening MBA
Executive MBA
Graduate Certificate
New technologies have always threatened to take jobs away from human workers. Historically, although some jobs have been eliminated by advancements in technology, many new jobs have been created. As artificial intelligence, robots, and related technologies continue to advance, will that pattern hold? Or are we really in trouble this time?
Presenter:
Eric M. Overby, Professor, Information Technology Management, Scheller College of Business. Dr. Eric Overby joined the Scheller College of Business faculty in the fall of 2007 after completing his PhD at Emory University. His research has appeared in many academic journals and he has received numerous awards recognizing him for his research and teaching excellence. Prior to completing his PhD, he worked as a Senior Manager at Bearing Point (formerly KPMG Consulting and held several positions with Arthur Andersen, LLP.
By registering for this event, you consent to the Alumni Association sharing your name and email address with our collaborators, Georgia Tech Professional Education and the Scheller College of Business.
​This webinar will be recorded and made available to everyone who registers. If you have an interest in the topic but have a conflict for the date, register so that we can send you the link to the recording afterward.