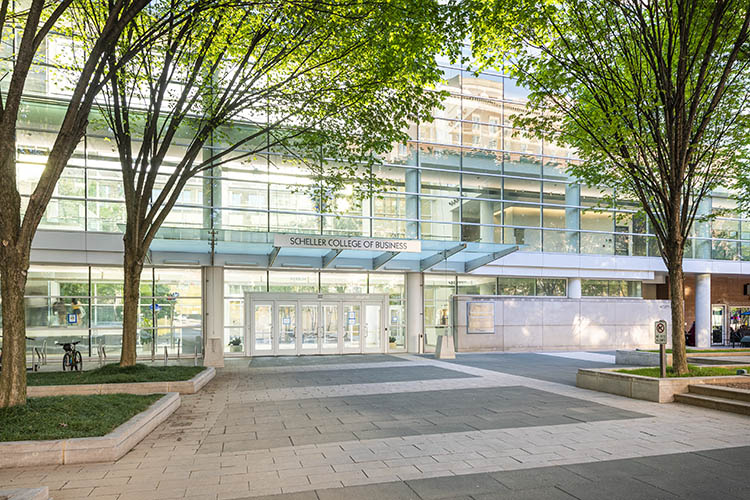 Impact Presents: Affordable Housing Panel with Atticus LeBlanc and Bill McGahan
Details
Areas
ILSI
Evening MBA
Full-time MBA
Executive MBA
Location
Scheller College of Business
Virtual Speaker Series
Join us for a virtual Impact session on Wednesday, February 17 from 5 pm to 6 pm. Impact presents a conversation with Atticus LeBlanc and Bill McGahan moderated by Elora Raymond.
Atticus LeBlanc is the founder of PadSplit, Inc and co-founder of Stryant Investments, LLC, and Stryant Construction & Management. He has been an affordable housing advocate and investor since 2008, when he began acquiring distressed single-family homes in Southwest Atlanta.
PadSplit was founded in 2017 after earning a grant from the Enterprise Community Foundation's ATLChallenge affordable housing competition. PadSplit was based on the concept that shared housing in a single-family setting could provide attractive, accountable, & affordable housing without the need for public subsidy. The company was featured in the 2018 Cox/Techstars cohort, and is rapidly expanding.
Bill McGahan founded Georgia Works! because he believes every life has value, and virtually every person can be given the tools and habits to make their lives better. Many men simply have horrible habits, role models and environments. Bill has been involved in many community organizations and non-profit boards including: The State of Georgia Housing Trust Fund for the Homeless Commission; Atlanta Area Co-Chair of the Steering Committee for the Governor's Office of Transition, Support and Reentry; From Houses to Homes; Atlanta Academy; The Howard School, The Paces Civic Association; and The National Foundation for Facial Reconstruction. Bill earned a Bachelor's Degree in Economics from Southern Methodist University, and an MBA from the University of Virginia. He and his wife Lisa have four children. They reside in Atlanta.
Dr. Elora Lee Raymond is an urban planner and Assistant Professor in the School of City and Regional Planning in the College of Design at Georgia Tech. She is interested in the financialization of housing and property in land, displacement and dispossession through housing systems, housing and disasters, housing justice, race, segregation, and the transnational pacific islander community. Her research has been featured in the Economist, New York Times Magazine, the Washington Post, the New York Times, Bloomberg's Businessweek, NPR's Morning Edition, ABC's Good Morning America, the Atlanta Journal Constitution, Univision, and Radio New Zealand, among other news outlets.
This Impact event is presented in collaboration with Serve-Learn-Sustain and with the School of City & Regional Planning.
The 2020/21 series will feature conversations on race, social justice, diversity, equity, and inclusion.
RELATED LINKS