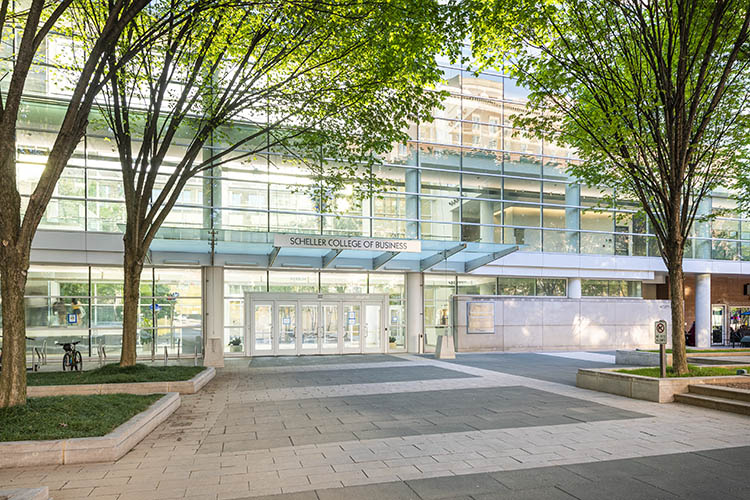 Impact Presents: "Getting ahead is about drive, not IQ"
Details
Areas
ILSI
Evening MBA
Full-time MBA
Executive MBA
Location
Scheller College of Business
Virtual Speaker Series
Join us for a virtual Impact session on Wednesday, September 2 from 5 pm to 6 pm as we host Melanie Huet, Chief Marketing Officer for Serta Simmons Bedding LLC.
Melanie will share about her corporate journey, about SSB's initiatives around diversity, equity, and inclusion, and answer questions from the audience.
Melanie Huet joined SSB in January 2019 as Chief Marketing Officer. She is responsible for all marketing and advertising initiatives for the SSB house of brands. She also leads SSB's Innovation team to deliver cutting edge products and technology across SSB's portfolio. Before joining SSB Melanie was Vice President of Marketing, Beverages & Snack Nuts at Kraft Heinz Corporation, where she was responsible for a $4B portfolio including iconic brands like Planters, Capri Sun, Kool-Aid and Maxwell House.
Prior to Kraft Heinz, Melanie progressed through brand management roles at Kimberly-Clark and Unilever. 
This event is presented in collaboration with the Scheller College of Business graduate NetImpact Chapter.
About the Impact Speaker Series:
Impact is a weekly series of meaningful conversations, free and open to all. The talks provide students, and the larger community on and off-campus, the opportunity to network with and learn from, successful leaders and entrepreneurs from the corporate and social sectors.
The 2020/21 series will feature conversations on race, social justice, diversity, equity, and inclusion.
The series is free and open to the public. Reservations are not required.
RELATED LINKS