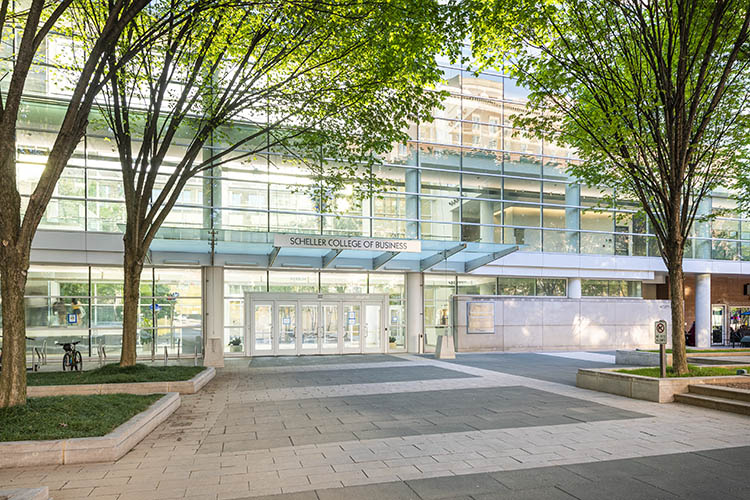 Dean's Office and Impact Presents: Lori George Billingsley
Details
Areas
ILSI
Evening MBA
Full-time MBA
Executive MBA
Location
Scheller College of Business
Virtual Speaker Series
Join us for our last Impact session of the Fall semester on Wednesday, October 28 from 5 pm to 6 pm. In collaboration with Dean Alavi's Diversity and Inclusion Speaker Series, we are hosting a conversation with Lori George Billingsley moderated by Dean Alavi.
Billingsley leads the company's Global Diversity and Inclusion Center of Excellence, along with the Diversity, Inclusion and Workplace Fairness teams for North America. Prior to taking the role in October, the 17-year Coca-Cola veteran served as vice president of community and stakeholder relations for Coca-Cola North America, leading community giving and engagement, stakeholder relations, employee volunteerism, community board placements, disaster relief and the company's 5by20 initiative in North America.
An ordained minister, Billingsley serves as an executive advisor to the company's Multicultural Leadership Council, Global Women's Leadership Council and Millennial Voices Leadership Council. She also sits on several boards, including the board of directors of The Congressional Black Caucus Foundation Inc., Women's Business Enterprise National Council, ColorComm, NAACP Foundation and Arete-Executive Women of Influence.
This event is presented in collaborations with the Ray C. Anderson Center for Sustainable Business, and the Center for Serve-Learn-Sustain.
Impact is a weekly series of meaningful conversations, free and open to all. The talks provide students, and the larger community on and off-campus, the opportunity to network with and learn from, successful leaders and entrepreneurs from the corporate and social sectors.
The 2020/21 series will feature conversations on race, social justice, diversity, equity, and inclusion.
The series is free and open to the public. Reservations are not required.
RELATED LINKS