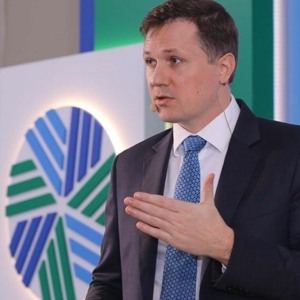 Meet Bobby Henebry, CFA: Serial Entrepreneur, Global Volunteer, and Scheller MBA Alum
Join us for a conversation with Bobby Henebry, an honoree in the inaugural Georgia Tech Alumni Association 40 Under 40 list.

Bobby came to Georgia Tech as a mechanical engineering student and eventually became a Double Jacket with an MBA in entrepreneurship in 2006. Bobby spent 11 years as an investor before deciding to step away to reinvent himself through entrepreneurialism. As an early adopter in cryptocurrencies, Bobby started his own mining operation in 2016. He has since become an internationally recognized speaker on blockchain and cryptocurrencies.

Bobby also volunteers extensively with organizations like the Middle East Leadership Academy and Central Eurasian Leadership Academy, the Wounded Warrior Project Odysseys, The Global Good Fund, and Girl Power Talk, a women's empowerment organization working in India and Nigeria. Inspired by the universal language of music, he founded the YouTube channel Chord Savvy and has brought his Martin Backpacker travel guitar with him to more than 40 countries.

Disclaimer: Nothing said is meant as investment advice, and all comments are for informational purposes only. Investing involves risks including, but not limited to, loss of principal. Consult with your financial advisor for whatever may be best for your personal situation.