The core MBA curriculum is your academic foundation, and the breadth of electives provide the flexibility to tailor your MBA education around specific career goals and interests.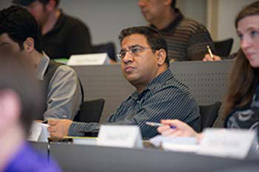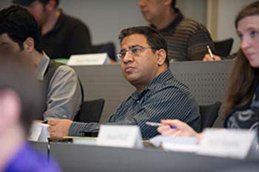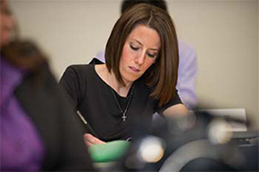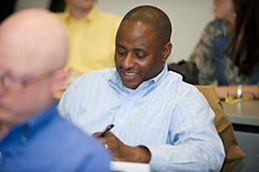 MBA Core Courses
You'll begin our Full-time program with MBA core courses that provide a solid foundation in the functional areas of business, preparing you to get the most out of your elective coursework.
The MBA core curriculum consists of 21 semester hours (12 courses). View MBA core classes for each academic area below.
Electives
Gain a deeper knowledge base or a broader perspective on the different areas of business. Choose 33 hours of electives (11 courses) in the MBA Program including one required international business course and complete one official concentration.
Flexibility is a hallmark of the Georgia Tech MBA program. You can customize your education and take elective courses across multiple academic areas or develop expertise in specific areas with MBA concentrations.
Whatever route you decide to take, we encourage you to think strategically to devise a program of study that will best meet your long-term professional goals. MBA Program Office staff will advise you on customizing the MBA curriculum and help you plan your path to success in your chosen field.
Customize Your MBA Electives
MBA concentrations provide students with a clear roadmap of elective requirements to develop expertise in specific business areas. Students pursuing concentrations will take twelve hours of electives (four courses) that count toward the required 33 hours of electives. 
Students are required to choose one concentration. Students may also choose to broaden their educational goals by pursuing an additional supplemental concentration. Additional supplemental concentration options beyond the 13 options listed include Law & Ethics and TI:GER program participation.  
One official concentration, 12 hours of electives (four courses), is required.
Course information is subject to change.