Cecil B. Day was the founder and chairman of the board of Days Inns of America, Inc., which is now part of the Wyndham Hotels and Resorts. While traveling on a vacation with his family, he saw a need for lodging accommodations for middle-class Americans traveling on a limited budget.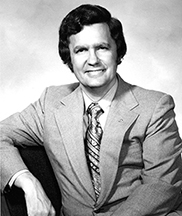 After he returned to Atlanta, he designed his first 60-unit motel that combined budget and luxury features, including swimming pools and playgrounds for children. The plans were completed in the summer of 1969 and construction began on the first Days Inn in February 1970. His prior experience and success in the construction industry convinced him that standardization of construction and operations would generate substantial savings, which subsequently would be passed on to the motel guest through low room rates.

The Days Inns' value-oriented concept became a reality in June 1970 with the opening of the first Days Inn in Tybee Island, Georgia. This prototype motel was later redesigned to encompass lodging, gasoline, restaurant and gift shop facilities to meet all the needs of the traveling public. In addition, most properties provided guests with a swimming pool and a children's playground.

The Days Inns concept caught on quickly. The chain was soon billed as the fastest growing in the world as it began to double in size every six months. By 1973, the American Hotel and Motel Association recognized Days Inns as one of the top 25 lodging chains in the United States and by 1978, Days Inns was the sixth-largest motel chain in the United States.

The success of the Days Inns concept was based on the simplicity of Cecil Day's own life. Born the son of Lon L. Day, Sr., a Southern Baptist minister, in Brooklet, Georgia, on Dec. 10, 1934, he grew up in Savannah and Macon, graduating from Macon's Lanier High School in 1952. Day's early years were marked by the hardships of the depression and his father's illness and death when Cecil was fifteen years old.
 
As a high school student, he worked after school in his uncle's real estate office, which helped lay the foundation for his future career. He enrolled at Mercer University in Macon, Georgia, in 1952 and continued to work full time. While there, he met and married Marian Uldine (Deen) Smith of Macon. In 1953, he interrupted his education to serve two years in the United States Marine Corps. In the fall of 1955, he entered the Georgia Institute of Technology. While at Tech, he took 11 consecutive full-time quarters of academic courses and worked full time for Moncrief Heating and Air Conditioning Company. He also served as president of the Society for the Advancement of Management at Georgia Tech. Day graduated from Georgia Tech in 1958.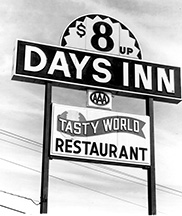 As a busy entrepreneur, and a father of five children, (C. Burke, Kathleen [Kathie], Clinton M., C. Peyton, and C. Parke), Day found time to offer service to civic business, religious and educational organizations. He was a member of the Young President's Organization and The Conference Board. He was a Trustee of Tift College in Forsyth, Georgia, and a Trustee of Mercer University in Atlanta. He served on the National Advisory Board of the Georgia Institute of Technology, the Board of Directors of the American Bible Society, and the Board of Directors for First Georgia Bank. He was also vice chairman of the Board of Directors for Haggai Institute (which later named its Singapore Campus in his honor). Day was a charter member of the Dunwoody Baptist Church and a member of the Board of Deacons, serving two terms as chairman.
 
Hard work, sound academic preparation, practical application of creative ideas, and the practice of Christian ethics in business were reflected in Day's original concept of Days Inns of America, Inc. He was chairman of the Board of Directors for Days Inns of America, Inc. and Cecil B. Day Companies, Inc. His dynamic leadership and entrepreneurial spirit created a unique concept in the lodging industry. The life of Cecil Day is a noble example of using his personal beliefs and business abilities to express the love and hope of his faith.
Since his death in 1978 at the age of 44, his widow, Deen Day Sanders, has supported numerous worthwhile causes via the Cecil B. Day Foundation and Cecil B. Day Investment Company and was inspired to endow the Cecil B. Day Program for Business Ethics because of her late husband's strong belief in ethical business behavior.