In this interview, Brandi Thompson, communications officer at the Ray C. Anderson Center for Sustainable Business ("Center"), sits down with Bahar Gunes, a first-year student in the Scheller College of Business's Full-time MBA Program. For the 2019-20 academic year, Bahar worked as a graduate research assistant (GRA) at the Center. In this role, she contributed to Georgia Tech's work with Drawdown Georgia, a project (in collaboration with Emory University, Georgia State University, and University of Georgia) that aims to identify the most promising carbon emission reduction opportunities for our state.
Describe your personal and educational background.
I am from Turkey, and I received my undergraduate degree in mechanical engineering from Middle East Technical University in 2009. After I graduated, I worked for multinational energy companies for ten years in a variety of project management and business development roles. Before coming to the United States in 2018, I was responsible for business development and portfolio investment strategies at a European utility company in Turkey.
Did your role in the energy sector spark your interest in sustainability?
While working for energy investors and developing capital projects for energy distribution and power generation systems, my interest in sustainability grew organically. My colleagues and I conducted environmental and social impact assessments for investments and managed action plans to minimize the identified impacts during project execution. I developed a sustainable business lens by asking how projects would impact the environment and society in addition to the financial bottom line.
What difference have you noticed between sustainability efforts in the United States and those in other different countries where you've worked?
Sustainability is now globally recognized. Everyone talks about it no matter where you are. However, a country's level of commitment (from governments and businesses) varies significantly. In developing countries, sustainability is a concern; however, making commitments and taking action requires investment, strategic support from the government, and allocation of resources from businesses. As a result, these developing countries lag behind when compared to developed countries such as the U.S. and much of Europe. Many developed countries are ready to incorporate sustainability into business strategies, and consumers are demanding that sustainability initiatives be implemented.
Why did you decide to pursue an MBA at Scheller College?
When I started a new life in the U.S., I was aware that I would need to rebuild my career in a different world with different dynamics. Before going back into business, I wanted to immerse myself in the subjects of technology innovation, sustainability, and smart investments. Scheller College offered excellence in areas that could make a positive impact on my career: curriculum, alumni network, cross-campus collaboration, and engagement with local and national business communities.
For the past academic year, you have been working on Drawdown Georgia. How would you describe this project to someone who has never heard about it before?
Drawdown Georgia was launched by the Ray C. Anderson Foundation. It is inspired by the global initiative, Project Drawdown, which works towards helping the world reach the point where levels of greenhouse gases in the atmosphere stop climbing and start to decline. Drawdown Georgia is a research project aimed at identifying a set of solutions to help Georgia accelerate carbon reduction opportunities by 2030 and ultimately achieve a state of "drawdown." It's essential if we hope to avoid catastrophic impacts of climate change.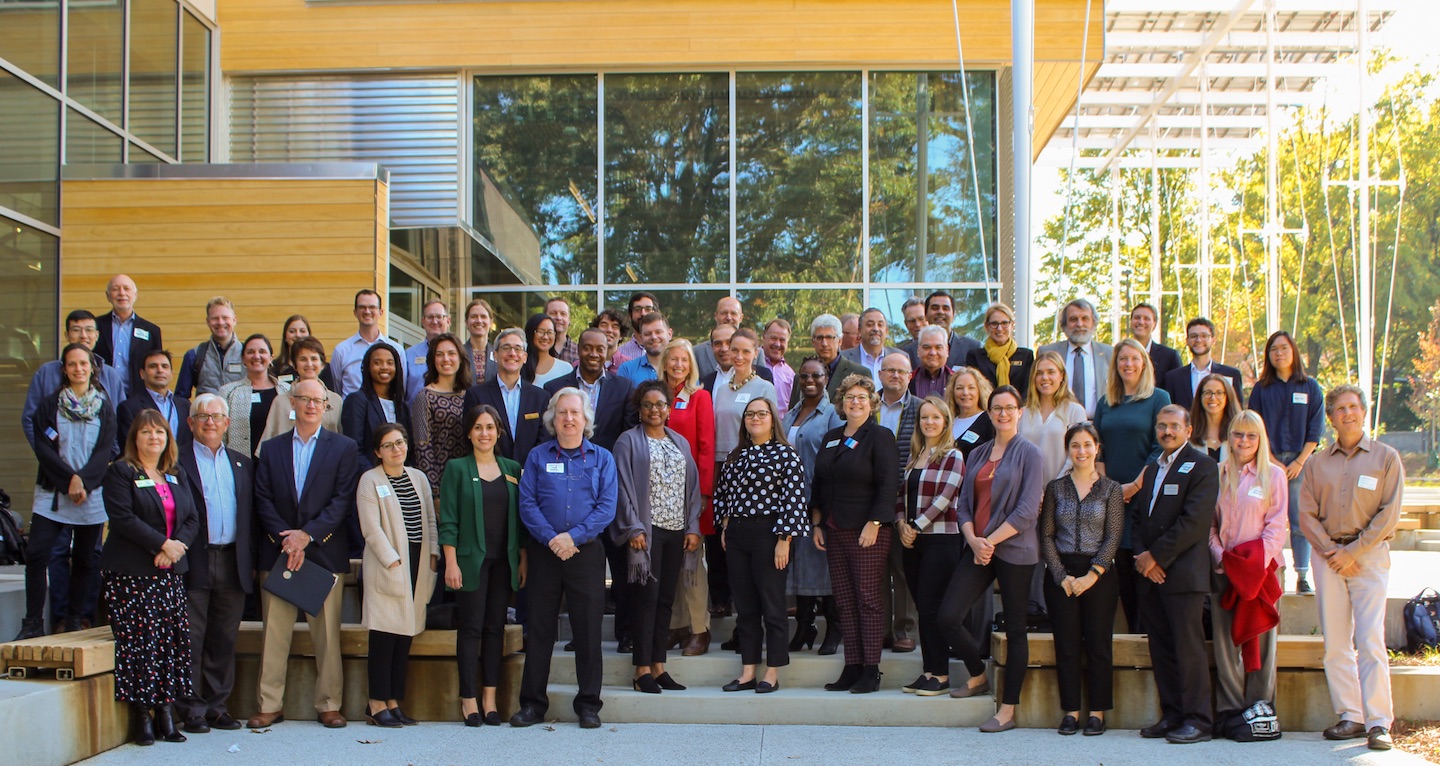 The Drawdown Georgia team assembles for a workshop at Georgia Tech's Kendeda Building for Innovative Sustainable Design on November 6, 2019.
Faculty Director Beril Toktay and Managing Director Michael Oxman are serving on the core leadership team of Drawdown Georgia. Michael is also leading the working group (which includes colleagues from Georgia Tech and University of Georgia) studying "beyond carbon" dimensions of the project.
What do you mean by "beyond carbon" dimensions of climate action?
Carbon reduction measures can have consequences, both intended and unintended, in areas such as the environment, economic development, jobs, public health, and equity. For example, rooftop photovoltaic systems offer significant environmental benefits related to air quality improvements from the reduction of fossil fuel pollution. Grid resilience can also be strengthened when coupled with battery solutions. However, we need to be aware of the potential adverse impacts related to equity and solution accessibility. For example, low-income communities and multifamily housing dwellers face barriers to the benefits of rooftop solar due principally to the high upfront costs of installation and rate structures. Additionally, recent research found significant racial and ethnic differences in rooftop solar adoption in the U.S., even after accounting for income and household ownership.
What are the members of the "beyond carbon" working group trying to accomplish?
Out of the 100 top solutions for reducing emissions that were identified by Project Drawdown, Drawdown Georgia narrowed down the list to 21 of the best solutions for our state in particular. The first step taken by the "beyond carbon" working group was to identify the consequences—both good and bad—of these solutions. The next step (currently underway) is to offer promising approaches to shaping carbon solutions in a way that mitigates their adverse impacts and enhances their positive benefits. Our Center is taking the lead in academic research and analysis of the "beyond carbon" consequences. We are also creating a stakeholder network for businesses and communities so we can increase engagement between those who are enabling the acceleration of solutions as well as those who are being impacted by solutions.
What are your specific contributions to Drawdown Georgia?
As a GRA, I am partly responsible for coordinating the actions of the "beyond carbon" working group with the five other working groups (electricity generation, transportation, built environment and materials, food systems, and forestry and land use). I need to ensure that all the pieces of the Drawdown Georgia puzzle are coming together, so we can ensure robust considerations of "beyond carbon" impacts.
I also assist in developing the quantitative and qualitative impact assessments for the selected carbon solutions currently under consideration. We are assessing the solutions' effects on society and environment in different domains. Quantification helps to create a sense of magnitude that is helpful in understanding our research results. On the other hand, our qualitative assessments will help to shed light on intangible impacts that cannot be expressed by numbers alone.
What does the project you are working on tell us about the challenges of sustainability education and development?
All solutions that Drawdown Georgia proposes can be accelerated if the state incorporates sustainability into secondary education. In order for these solutions to work, they need to be adopted by all of our communities. If we can introduce and embed personal sustainability thinking into a student's life at a young age, it is likely that we can make an impact on personal lifestyle choices and business decisions the student will later make as an adult.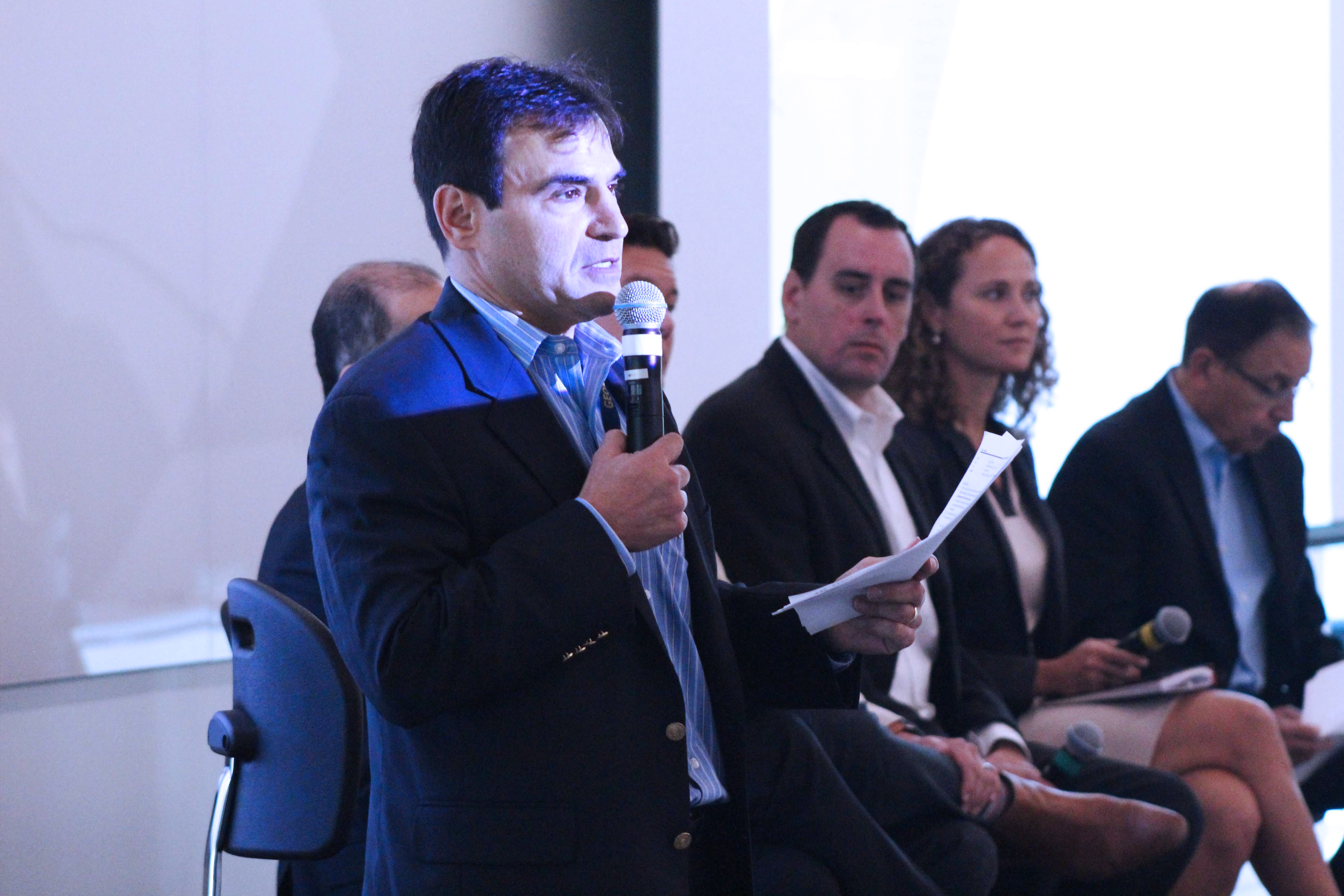 Center Managing Director Michael Oxman is serving on core leadership team of Drawdown Georgia and leading the "beyond carbon" working group.
What does Drawdown Georgia hope to achieve in ten years?
If you want to change something, you first have to measure your current situation, and then you have to make an action plan. Without these two things, it is hard for you to achieve your goal.
Drawdown Georgia has conducted a baseline analysis of our state's electricity generation. This lets us know Georgia's net carbon emissions as of today and tells us what we need to do to the point of drawdown. If Drawdown Georgia attracts attention from businesses, society, and the government, we can significantly reduce carbon emissions by 2030, thereby reducing our state's negative impact on climate change.
What have you gained from your experience working with Drawdown Georgia?
As a result of the Center's connections with the business community, I have had the opportunity to engage with impactful sustainability leaders from Fortune 500 companies. For instance, Senior Vice President and Investing with Impact Director Mark Callaway of Morgan Stanley recently gave a talk for the Center's Business, Environment, and Society Speaker Series. He discussed how the company is including the UN's Sustainable Development Goals in its investment portfolio and explained the origination and evolution of sustainability within business and investing. Callaway did a great job explaining how, in business, all sustainability measures need to be commercially meaningful.
What has Drawdown Georgia taught you that might be relevant to your career?
First of all, thanks to Drawdown Georgia, I have gained exposure to a variety of sectors such as transportation, built environment, and food systems (in addition to electricity generation, a sector with which I was already familiar). Secondly, I believe this project is a great example of "thinking globally and acting locally," which is an essential skill for business leaders to adopt in order to explore new growth opportunities while they contribute to combating climate change. Finally, and most importantly, this project provided me with the capability to think holistically about climate solutions across domains including carbon, cost, and "beyond carbon" implications. I will benefit from this knowledge and skills in my future career in which I will focus on how strategic innovation and technology can enable people to build a more sustainable world.