The Ray C. Anderson Center for Sustainable Business ("Center") launched the Business, Environment, and Society Speaker Series in 2016 to develop and strengthen the network of sustainability-minded students, faculty, staff, practitioners, and community members. Hosting the series is just one way in which the Center serves as a connector and catalyst across diverse stakeholders in an effort to create more sustainable communities. Through informative talks, lively Q&As, and illuminating interviews, the series opens the lines of communication between current and future changemakers. 
Several times each semester, speakers present on topics connected to research in and practice of sustainable business. The Center has hosted a total of 30 faculty, authors, nonprofit leaders, and corporate practitioners from EY, IHG, the Partnership for Southern Equity, PG&E, Rubicon Global, The Coca-Cola Company, and more. Visiting presenters generously share their time and deep sustainability expertise across a diverse range of sectors. The series also features Scheller College of Business faculty who share insights from their cutting-edge research. Visit the Center's events page for more information. 
Please read on to hear what attendees had to say about the five speakers who joined us in Fall 2021.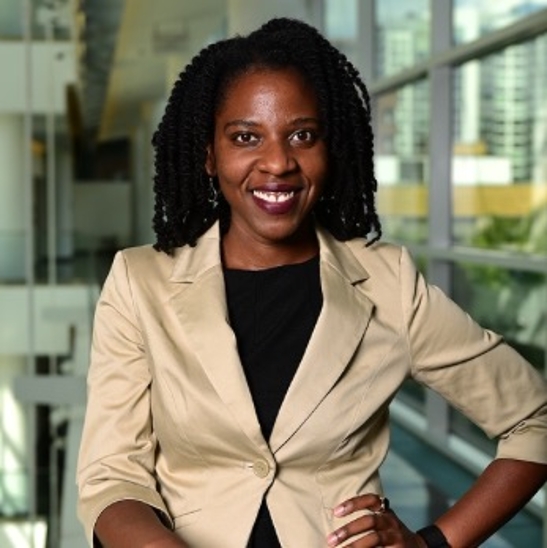 Tiffany Johnson
On August 31, Tiffany Johnson, assistant professor of organizational behavior at Scheller College, presented a talk, "Work, Racial Equity, and Wellness," in conjunction with Scheller Lunchtime Live. She discussed her new class on the historical intersections of work and wellness in the United States, and how disparities for people of color and women emerge from that history. She also offered insights on what can be done to combat the inequity. (Click here to view the recording.) 
"Dr. Johnson's (a.k.a. Dr J.'s) discussion of work, equity, and wellness transformed my thinking. I understand the value and necessity of creating spaces to dialogue about structural violence in and outside the workplace. We are impacted by our past trauma, history, and society. The ways in which we work though this as a community matter. Her work is what we need to truly create a future where we all feel valued." 
Onyi O. Okwandu
Evening MBA student
Sr. Clinical Business Manager, Department of Orthopaedics, Emory Healthcare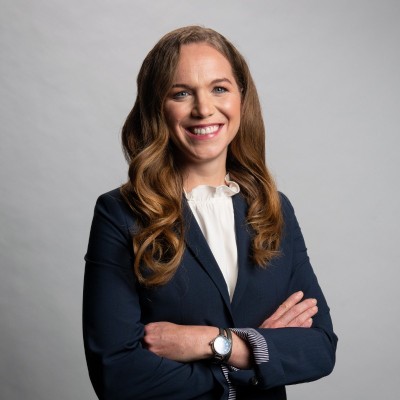 Amelia DeLuca
On September 14, Amelia DeLuca, managing director of sustainability at Delta Air Lines, gave a presentation titled "Flight to Net Zero: Creating a More Sustainable Future for Air Travel." She discussed what it will take to decarbonize the hard-to-abate aviation sector, and how Delta's carbon-neutrality commitment and $1B climate fund support its flight to net zero. (Click here to view the recording.)  
"The BES talk with Amelia DeLuca provided great context about the solutions and opportunities for carbon abatement within the airline industry. It's clear that the ESG trend continues to scale up—at Delta and beyond. During the online event, attendees were able to ask questions and explore some of the most pressing sustainability issues in the industry." 
Brittany Judson
Senior Consultant at Guidehouse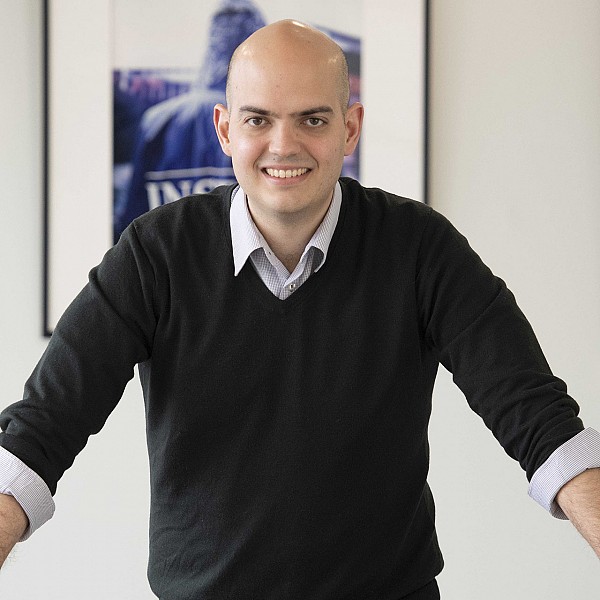 Andre Calmon
On October 14, Center-affiliated faculty member Andre Calmon gave a talk, "Business Model Innovation and Sustainable Development." He shared case studies from new business models that align social and business goals, such as an innovative production model that lifts (mainly female) artisans out of poverty in Kenya and rideshare ambulance services in India. (Click here to view the recording.)  
"Andre Calmon's BES talk was incredible! I learned there are many opportunities at the intersection of technology and innovative business models to address the UN's Sustainable Development Goals (SDGs) in the developing world. Calmon's research and engagement with social enterprise startups addresses how we can utilize business operations and analytics to build the best business models to address the SDGs. I was particularly inspired to hear about how business students can work collaboratively with engineers and technology experts to build business models to solve challenges faced by people at the base of the pyramid." 
Bill Landefeld
First-year student in the Full-time MBA Program
2021-22 Scheller College Graduate Sustainability Fellow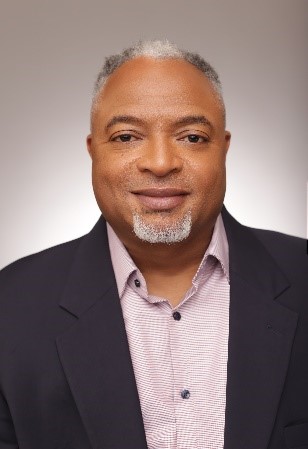 Mike Lawings
Mike Lawings (M.S. in Building Construction and Integrated Facility Management '02), Microsoft's regional director of real estate & facilities for the Americas, presented "Listen First, Build Second," on November 17. Lawings presented his experience in corporate real estate with a focus on engaging communities to identify needs and goals. He discussed his role in developing new Microsoft facilities in Atlanta. (Click here to view the recording.) 
"Mike Lawings's passion for community engagement came through during his recent talk. It is incredible to see a company like Microsoft learning from and embracing the communities they work within. Mike's talk highlighted the importance of companies being active partners with the communities in which they operate. Partnership can benefit companies and communities alike." 
Andrew Mahon (B.S. in Aerospace Engineering '10)
Student in the Executive MBA Program
General Manager - Propulsion Engineering, Delta Air Lines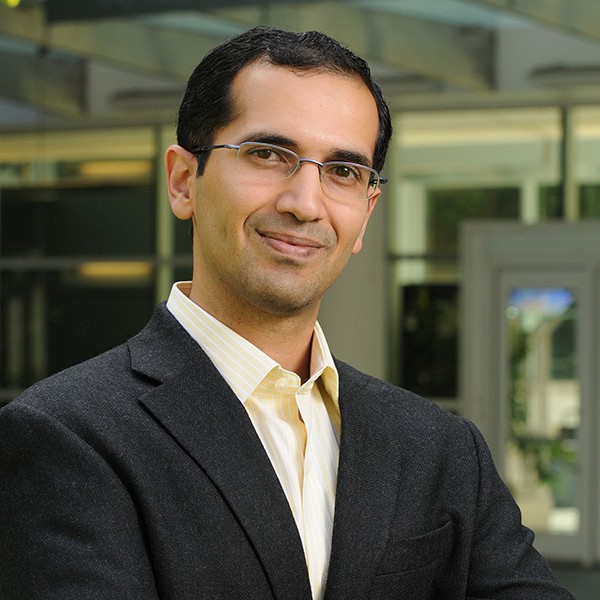 Adithya Pattabhiramaiah
Center-affiliated faculty member Adithya Pattabhiramaiah presented "Opportunities from Intervention: How Public Policy Can Help the Nation Eat Healthier" on December 8. Pattabhiramaiah's published research suggests that higher minimum wages may not only help households afford more calories but also encourage some households to purchase more healthy calories. His current research focuses on the impact of school dietary health policies on families' shopping behaviors. (Click here to view the recording.) 
"It was amazing to hear about Adi's research on eating healthier. He discussed several insightful takeaways on the impact of income inequality on healthy eating. The study shows that monetary incentives alone cannot change household habits on choices of nutrition. Indeed, a more effective approach would be to restrict access to unhealthy food (e.g., in local grocery stores and schools). It would be interesting to see how these important research findings can lead to future policy changes." 
Morvarid Rahmani 
Assistant Professor of Operations Management 
Center-affiliated faculty 
Written by Jennifer Holley Lux