"I met someone a few weeks ago who told me one of the reasons they moved to Atlanta was because they follow Butter.ATL, which blew my mind," said Brandon Butler.
Getting recognized in public is still new for the CEO of Butter.ATL, an Atlanta-based media company covering all things Atlanta, from sports and news to food and music. Growing up, Butler always had an entrepreneurial spirit and wanted to create content about his city. The Georgia Tech Scheller Executive MBA alumnus never imagined his idea for Butter.ATL would become what it is today — Atlanta's go-to culture channel.
It's caught the eyes of everyone in Atlanta. Butter.ATL won a Webby Award in 2021 for its immersive Krystal x Butter.ATL collaboration with the restaurant's flagship location in West Midtown, and Atlanta icons Big Boi and Killer Mike joined the Butter.ATL partnership board in 2022. For a kid from Stone Mountain who always dreamt of just working in radio, Butter.ATL is a dream turned reality for Butler.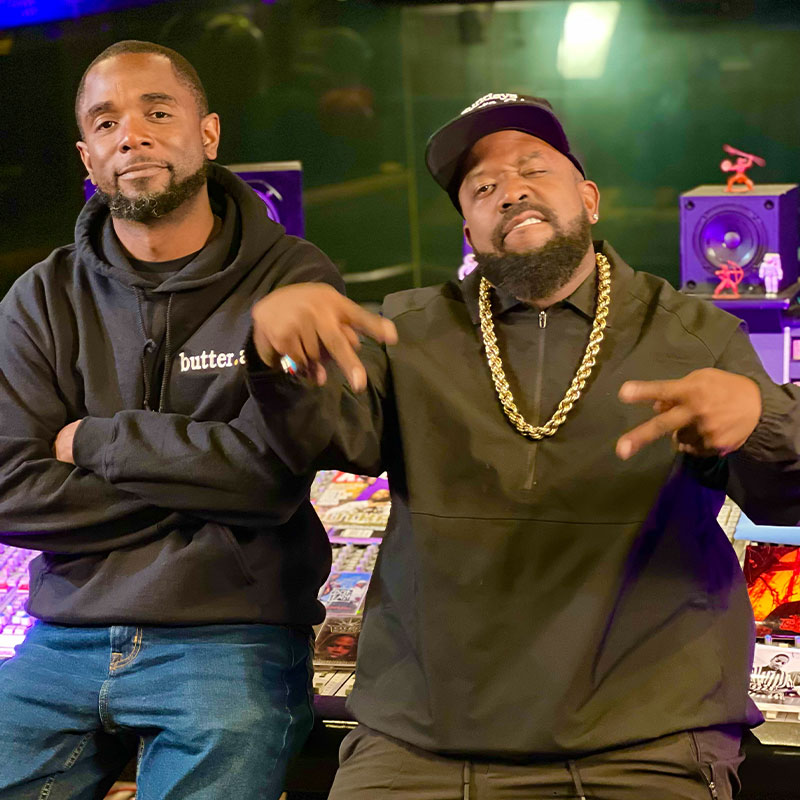 Ideation, Creation, and Growth
In the early 2000s, Butler was a webmaster at 790/TheZone, the biggest sports radio station in the Southeast at the time. He rose through the ranks, becoming director of digital and social marketing and getting a taste of the marketing industry by contracting radio ads and campaigns for the station.
"A lot of the stuff we did at 790 is similar to the content I am creating now," he said.
Butler became savvier with media and technology and was hired at Atlanta-based ad agency Dagger as the senior vice president of media properties in 2017. There, he embraced the digital evolution of media and started tinkering with the idea of creating something new.
"Digital and media evolved and social media kind of became radio in a sense. I had the opportunity to lean into the changes at Dagger. We had this idea that the best brands operate like media companies, and we decided internally to launch our own media company," he said.
Dagger launched Butter.ATL on Instagram in 2018, inserting the brand into Atlanta's zeitgeist. The company created a unique lane highlighting the city's culture through brand partnerships and sharing news and relatable memes.
As Butter.ATL grew in popularity, Butler's role quickly changed, and it became more than a job for him. Butler became the majority owner and CEO of Butter.ATL after leaving Dagger in 2022.
"I'm glad we worked it out because as creatives and entrepreneurs, you never know where the opportunity will come from. I didn't go to Dagger to start Butter.ATL. I had no idea this would happen. But the ability to start and build something that's become synonymous with Atlanta has been amazing," he said.
Butler saw how many people looked to Butter.ATL for information when the pandemic hit. As everyone sheltered in place, its Instagram became a resource for followers. They launched a text line for people to receive information and started campaigns to help support local nonprofits. The community outreach it provided during that time propelled the Butter.ATL brand.
Butter.ATL has amassed a huge following since launching five years ago. It has more than 120K followers that include celebrities like Jermaine Dupri, Kandi Burruss, and Usher, and Atlanta legend Ludacris even named one of his songs after the company, "Butter.ATL."  Representing an authentic and modern voice of Atlanta, the company has mastered the balance of posting fun, lighthearted content that captures the essence of the city while also informing people about events, news, and historical facts.
When curating content for Instagram, Butler always tries to reflect on his experience living in the city but also relies on experts and his team to bring their perspectives. He likes that he's the oldest person on the team and works with people that have different interests, music tastes, and hangout spots to capture an accurate pulse of the city.
"Having diversity on our team is what makes Butter.ATL authentic, a lesson any business could learn. When you have a diverse set of voices in the room from different places, they can share their ideas and we're able to tap into the culture in a real way."
Community and Culture
Butler has always been a big OutKast fan, and he says it's surreal that Big Boi and Killer Mike are on the ownership board. He said having them as partners shows how far Butter.ATL has come, and the city is rallying behind them.
He's also proud of the company's involvement in 404 Day, an Atlanta holiday honoring the popular 404 area code and highlighting the city's music, food, arts, and spirit scenes. Butter.ATL has been participating in the celebration for three years with Atlanta Influences Everything, Trap Music Museum, and Finish First. They launched their inaugural 404 Day Scholarship in 2022 and donated $20,000 to local metro Atlanta college students. This year, they surpassed that with $35,000 in donations, and the City of Atlanta donated another $44,000 to fund local scholarships.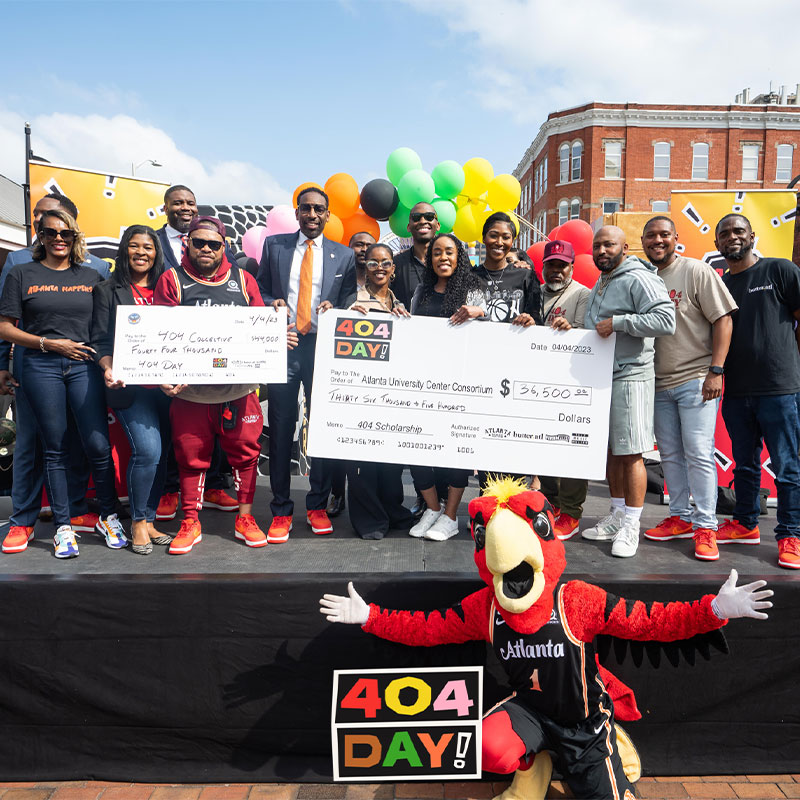 Butler never imagined a media company that started on Instagram would make a significant impact on the city and be able to reinvest back with scholarships. It's an honor he hopes he can continue.
Entrepreneurship at Scheller
When he reflects on his experience in the Executive MBA (EMBA) program at Scheller, Butler credits the College for teaching him how to create a viable business. He still even carries his Georgia Tech ID in his wallet. Butler enrolled in the program's Management of Technology specialization in 2015 with the idea to build the next Facebook.
"I was focused on tech, big apps, and web application services," he said. "But Scheller taught me how to build a business. The classes and professors opened my eyes to different opportunities. When my team won our capstone competition on redefining how a moving company works, it taught me that anything could be a viable business."
In a way, Butler did in fact create his version of Facebook with Butter. ATL, an online community where people can connect.
When Butler thinks about the future, he hopes to continue showcasing the people, places, and things that make Atlanta great as it becomes an even more global destination.
"Atlanta has always been a special place, and the spirit of eruption has always lived through the city with leaders like Martin Luther King Jr. and Maynard Jackson to our current mayor Andre Dickens, also a Georgia Tech graduate," he said. "There's a continuous spirit of leadership and thinking outside the box. I want Butter.ATL to be almost like a time capsule. No matter how the city evolves, this is what Atlanta is at its core."