The Asian American Pacific Islander (AAPI) Business Symposium, hosted at Georgia Tech Scheller College of Business, brought together students, alumni, community members, faculty, and staff to discuss prominent themes impacting the business community. The event featured an impressive lineup of speakers and provided attendees with valuable insights and networking opportunities.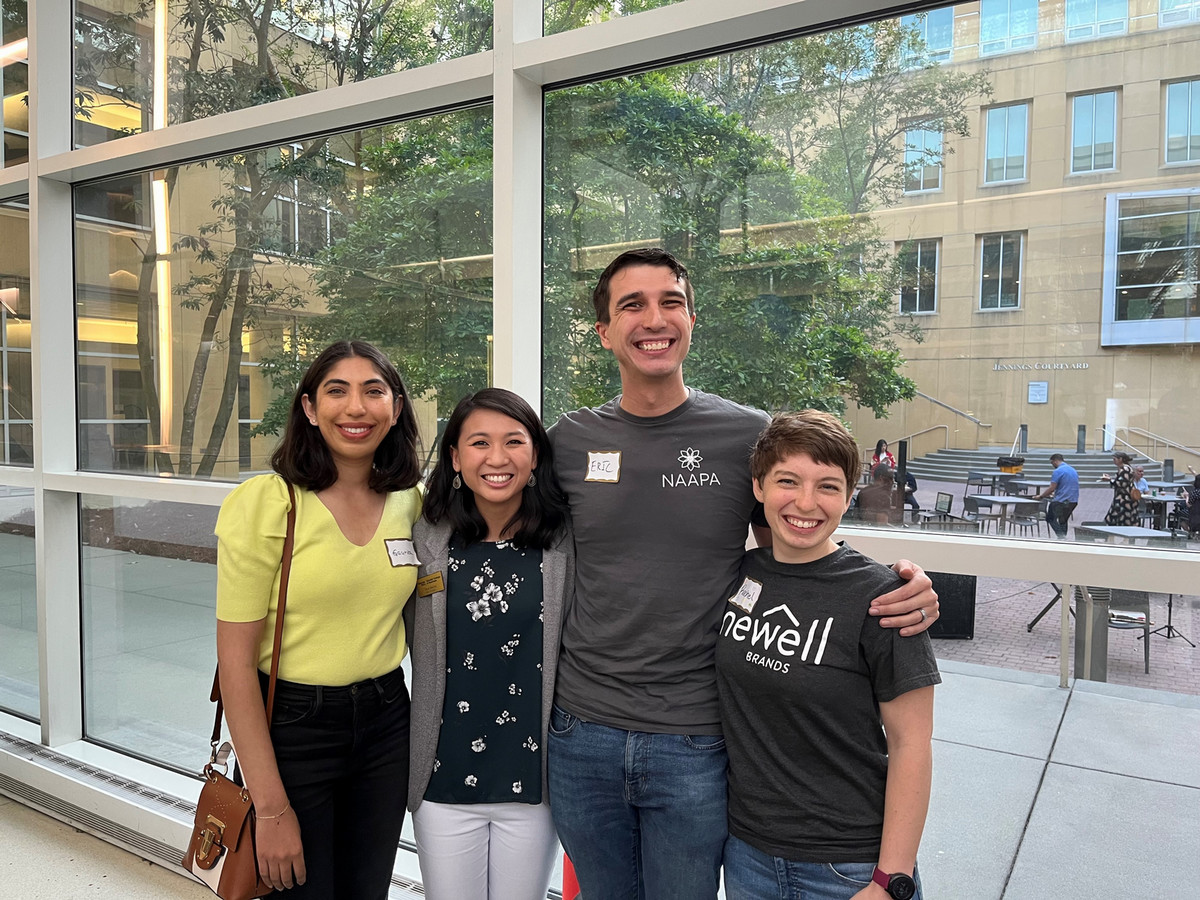 "It was a successful event with regards to its purpose, which was celebrating the richness of diversity in Asian cultures and examining the ways in which culture and business impact each other," said Drew Harvill, senior academic program manager for the Evening MBA program and event lead. "I think participants had a chance to think critically about how cultural heritage and identity show up in a professional context and how the next generation of students and business leaders can exercise leadership in this area. More than anything though, I would say it was a great event at bringing together people for community and networking."
This year's conference kicked off with a panel discussion titled "Lessons from Local Business Leaders," which featured Anqi Zou, SVP, artificial intelligence innovation leader at Truist Bank; Gulshan Harjee, MD, chief medical officer at Clarkston Community Health; and Jacky Cheng, senior associate of finance at Bridge Logistics Properties. They shared their experiences about being a part of the Atlanta business community, highlighting the challenges and opportunities faced by businesses in the city, as well as potential resources for aspiring business leaders.

The "Reflections on the MBA Experience" panel discussion was another exciting event that featured Scheller MBA alumni who shared their personal MBA journeys. Mihir Chheda, senior consultant at Deloitte (MBA '20); Lin Hsieh, vice president of HR strategy at Fleetcor (MBA '17); Hannah Lee, management consultant at Gartner (MBA '17); and Charlene Manuel, global director of education at AESC (MBA '23) reflected on their student experiences and offered tips for current and potential MBA students.

The symposium also featured a panel discussion on "Perspectives on the Intersection of Culture and Business," with panelists Lily Pabian, executive director at We Love Buford Highway; Tanuja Singi, vice president of global operations at Newell Brands; and Skye Blevins, senior product engineer at Newell Brands and current Evening MBA student. The panelists discussed their experiences as business leaders and how culture and identity currently shape, and will continue to shape, the future of business.
The event concluded with an array of cultural performances that delighted the attendees, such as a captivating martial arts demonstration and soulful live music showcasing traditional Chinese instruments.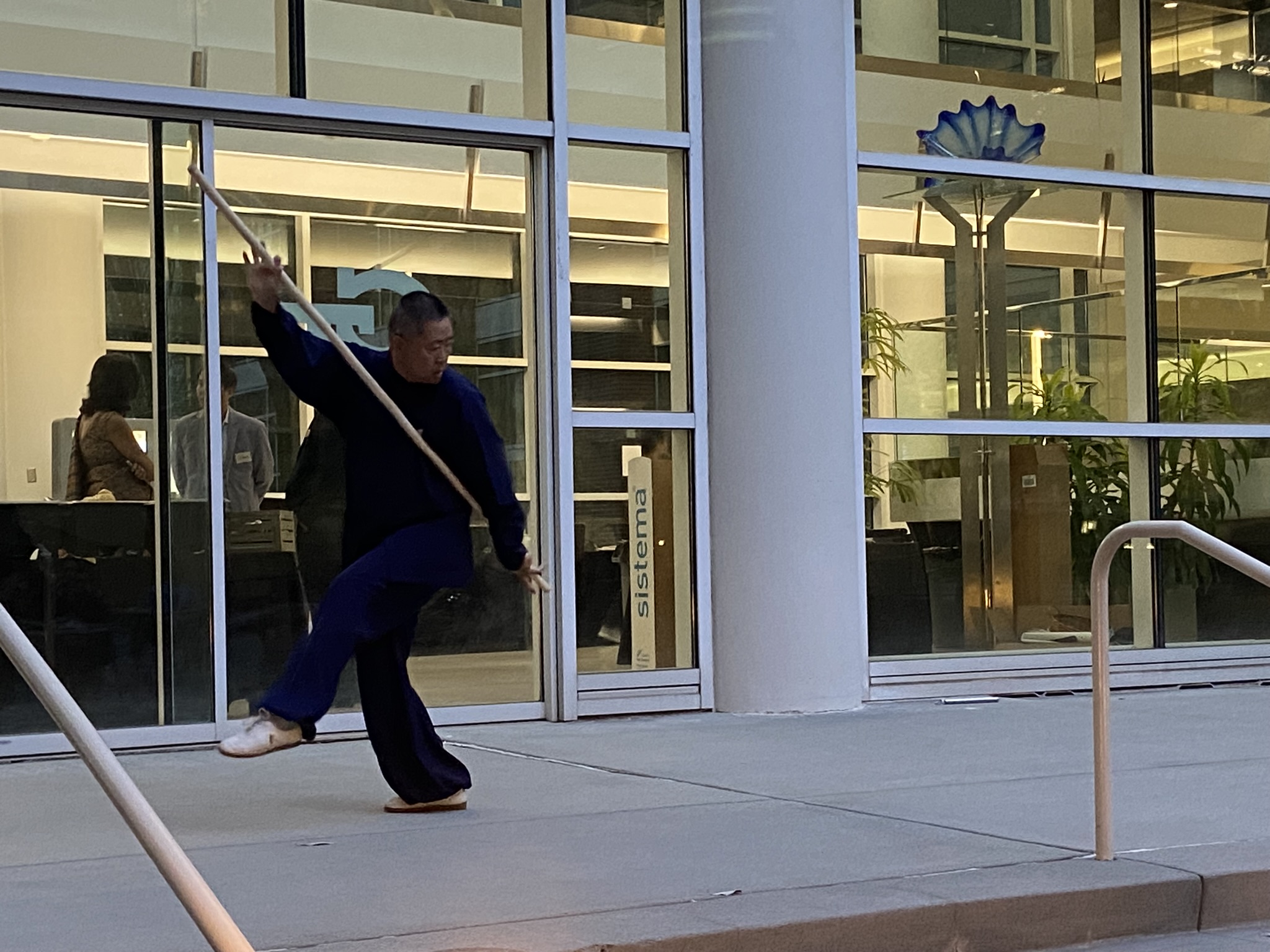 The delicious food spread was a highlight of the occasion, featuring a diverse selection of Southeast Asian, East Asian, and Pacific Island cuisines such as Gochujang chicken, yellow fish curry, Barbecue pork bun, Sop sop, Vegan kimchi, Seaweed salad, and Indonesian fried rice, among others.
The themed food stations and rich performances were set up to provide a unique experience to attendees and showcased the rich and vibrant cultural diversity of the AAPI community. The event's lively performances and delicious cuisine not only provided a delightful sensory experience but also helped to create an inclusive and welcoming environment that celebrated the community's shared heritage and traditions.
Overall, it was a successful event that brought together participants from different backgrounds and communities. The AAPI Symposium was a wonderful celebration of the community's culture and diversity and a beautiful reminder of the power of cultural exchange and how it can bring people together, regardless of their differences.