When Warren Batts, EE 1961, answers the phone, he exudes the warm and calming presence he is known for. You feel like you're catching up with a friend as he fondly talks about his gratitude for Georgia Tech. He always reminds you that without Georgia Tech, and specifically the Cooperative Education (co-op) program he was in, he wouldn't be where he is today — the former chairman and CEO of many multibillion-dollar corporations, including Tupperware Corporation, Premark International, Dart & Kraft, Inc., and others. The co-op program was a life-changing experience for the Florida native.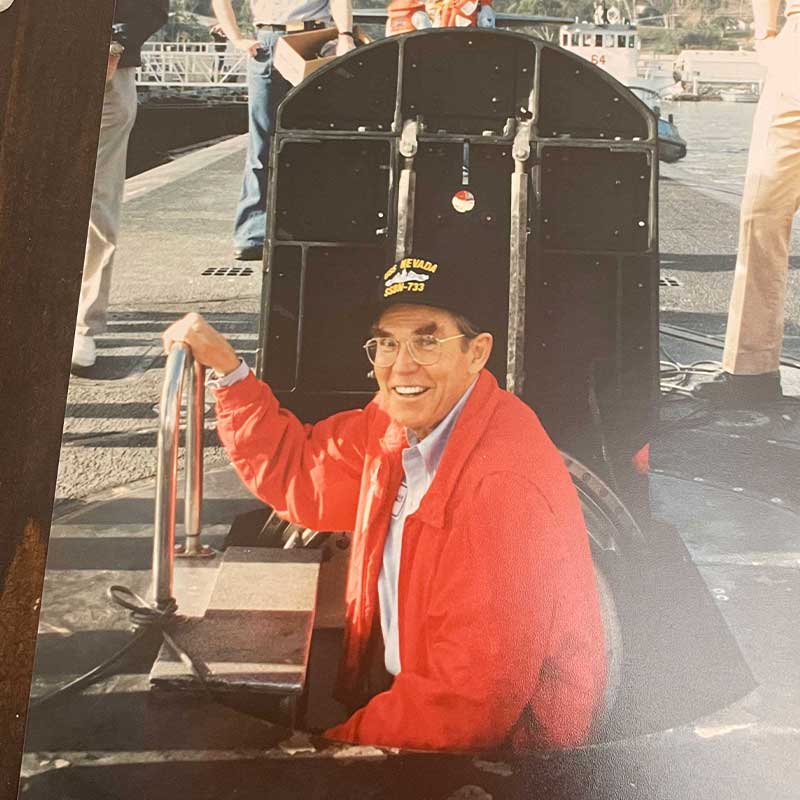 "I am most proud of being accepted into Georgia Tech. At the time, Georgia Tech was one of the few places that had a co-op program that helped you work your way through college," Batts said. 
While in the co-op program, Batts received a scholarship from Westinghouse Electric, among others. That scholarship, combined with his income as an algebra teaching assistant and his work at the Engineering Experiment Station (now the Georgia Tech Research Institute), helped him pay his way through college. He graduated as valedictorian in 1961 with an Electrical Engineering degree.  
Batts said he knows how far lending a hand to someone can go, and through their philanthropy, he and his wife, Eloise, have directed transformative support to his alma mater as a way of saying thank you to a university that means so much to him. The Batts' generous philanthropy has positively affected more than 900 engineering students and students in the TI:GER (Technology Innovation: Generating Economic Results) program at Georgia Tech.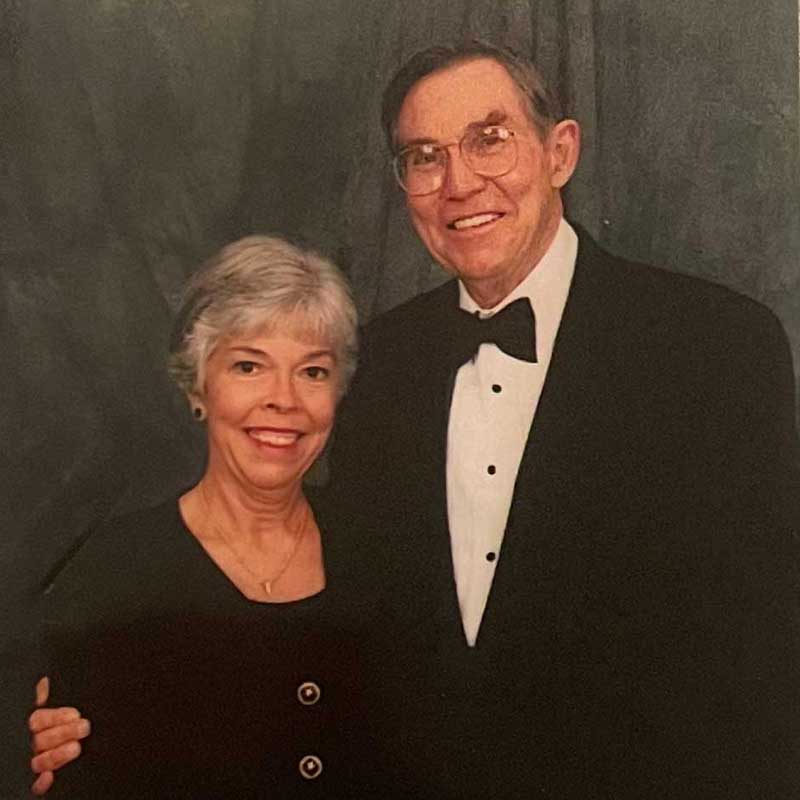 Humble Beginnings 
Batts was 24 and a veteran of the Naval Reserve when he applied to Georgia Tech. He always wanted to be an engineer. He applied, received a letter, and thought he was accepted. Eager to start his new journey, he quit his job, sold his house, and moved to the Peach State. Once there, he took the entrance exam and failed.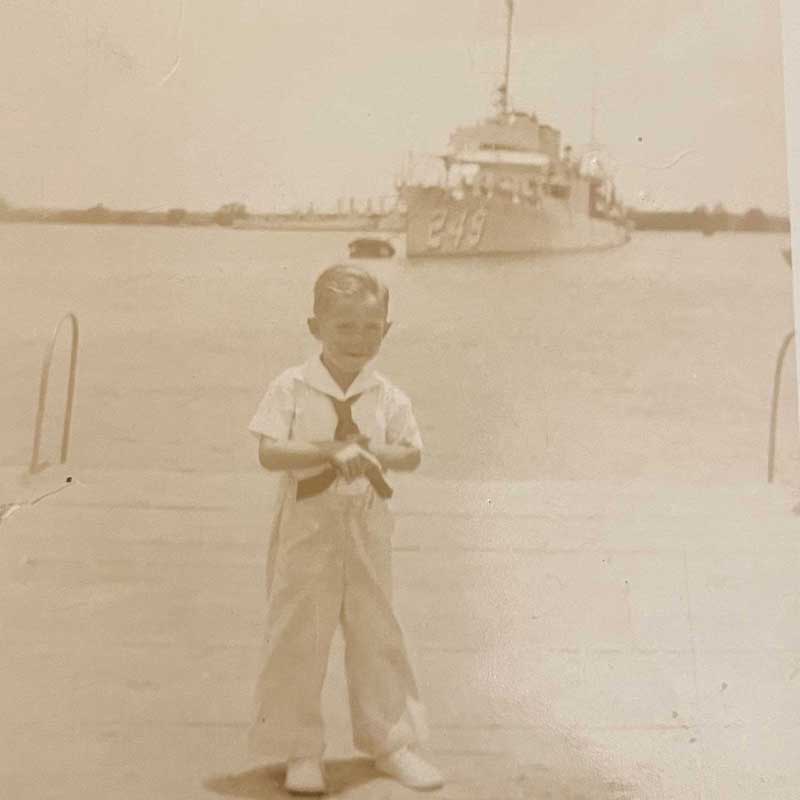 But thanks to the kindness of W. L. Carmichael, who was the registrar at the time, Batts was able to enroll in Georgia Tech's summer remedial program and was admitted on probation as a co-op student in the fall. Batts recalled Carmichael helped him secure more funding while in school, and long after he left Georgia Tech, Carmichael reached out to him twice to see how he was doing. 
"When he learned I was about to run out of money, he found two small scholarships that were just enough to get me through," Batts said.  
Carmichael's kindness left an impression on Batts and is a big reason why giving back to Georgia Tech means so much to him. In 1997 Batts and Eloise made their first significant gift to Georgia Tech with the establishment of an endowed fund for scholarships for undergraduate students in the co-op program, with a preference for students majoring in computer engineering or electrical and computer engineering. The endowment has supported more than 140 students with experiences similar to Batts'.
In 2011, he designated another significant gift to co-op scholarships through his estate. The same year, he set up another scholarship, the Warren L. Batts Scholarship Endowment Fund, which is designated for electrical and computer engineering undergraduate students entering their third year at Georgia Tech, with preference given to qualified students who are involved in commercialization activities while pursuing their degrees.  
"Warren and Eloise's philanthropy has been transformational for Georgia Tech," said Lana Simkins, senior director of development for the College of Computing. "Their generosity has built on our unique strengths, supporting organic programs that arose from Georgia Tech's DNA and our commitment to progress, service, and leadership. Their commitment has helped create a sense of community around that vision, and their support over the years has had an exponential impact transforming lives across generations of students." 
 An Illustrious Career 
After graduating from Georgia Tech, Batts attended Harvard Business School on a fellowship. He graduated in the top 10% of his class, earning his MBA in 1963. He went on to work his way up the corporate ladder, beginning his career in manufacturing at The Kendall Company. He worked in the manufacturing industry before switching to consulting as the vice president of Douglas Williams Associates from 1966 to 1967.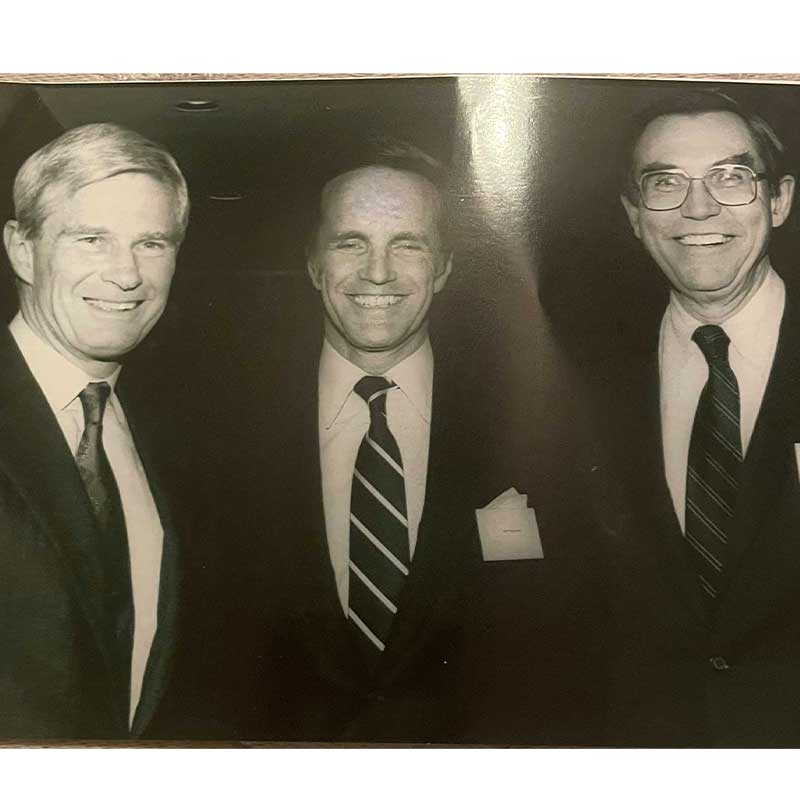 After leaving Douglas Williams Associates, Batts flexed his leadership skills. He co-founded the Triangle Corporation in 1967, a producer of hand tools and accessories. He was the president and CEO before joining the Mead Corporation in 1971 as the vice president of the paper group. Batts ultimately served as the chairman and CEO of Tupperware Corporation. The plastic wear company brought in $1.4 billion in sales in 1996 before Batts retired in 1997.  
Upon retirement, Batts provided volunteer leadership and service to his alma mater on the Georgia Tech Foundation Board of Trustees and the Georgia Tech Advisory Board, where he served as chair. In 2005 he was named a College of Engineering Distinguished Alumnus and was inducted into the Engineering Hall of Fame in 2014.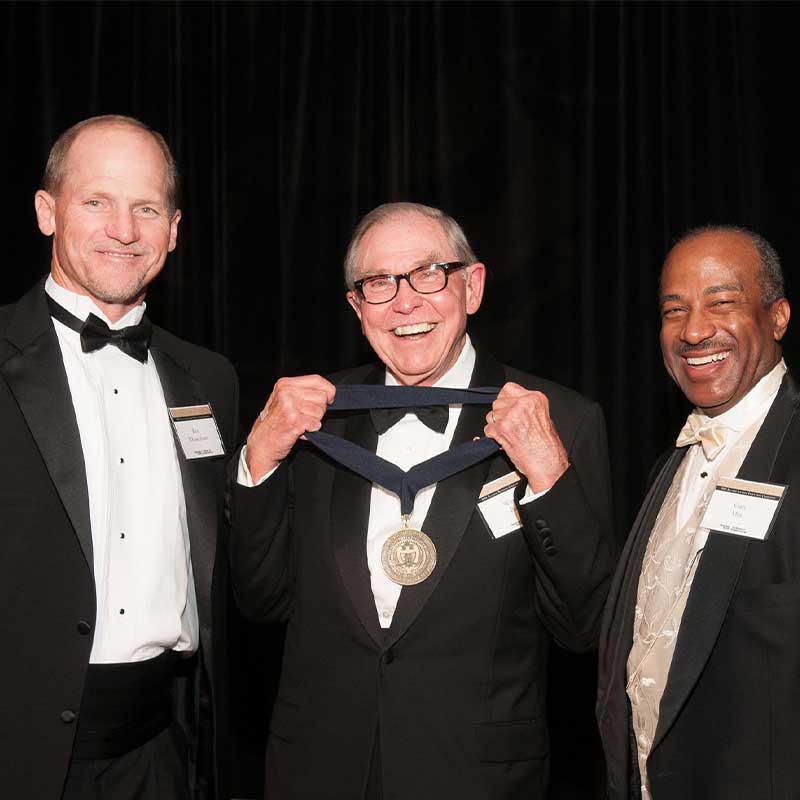 "Once a TI:GER, Always a TI:GER"
Batts' altruism has touched many programs at Georgia Tech. In 2005, Batts was inspired to establish an endowment fund for the TI:GER program at the College of Management (now the Scheller College of Business) after meeting three students who talked about their research and how the program transformed their educational experience.  
"I like that TI:GER prepares students for the real world. It gives them a real opportunity to take a great idea and go through the process of creating a business plan and using technology, so students are better prepared for the business world," Batts said. 
The TI:GER program was funded by a National Science Foundation grant in 2002. It is currently a STEM concentration in Strategy and Innovation where Scheller Evening and Full-time MBA students partner with Georgia Tech Ph.D. students from the Colleges of Computing, Engineering, and Sciences to gain real-world experience in entrepreneurship as they work on technology innovation projects for early-stage ventures. Batts wishes he had something like the TI:GER program when he was in college.  
"I worked with small companies in my career where we had to reduce costs and develop new products to survive," he said. "I learned the hard way the devil is in the details. My hunch is students in the program learn a great deal about the surprises that can occur by being hands-on with people trying to make their startup or innovation succeed." 
When Batts learned he has helped nearly 800 students go through the program, he was speechless – and humbled.  
"One of the strengths of the TI:GER program is its exceptional network," said Simona Spagnoli, communications manager for TI:GER. "Over two decades, the program has nurtured and empowered alumni and current students, equipping them with invaluable skills while fostering lifelong friendships and business partnerships. We proudly embrace the quote, 'Once a TI:GER, always a TI:GER,' as it reflects the profound sense of unity that defines the TI:GER community. It is a testament to Mr. Batts' instrumental role in cultivating a program that feels like a genuine family." 
The kinship Spagnoli speaks of is reflected in the letters TI:GER students send to Batts each year. It is their way of showing appreciation to the man who helps make the program possible. The letters from students are priceless to him, and he said the best part is learning about the students and the fields they are interested in.  
TI:GER student Theodore LaGrow wrote the following to Mr. Batts: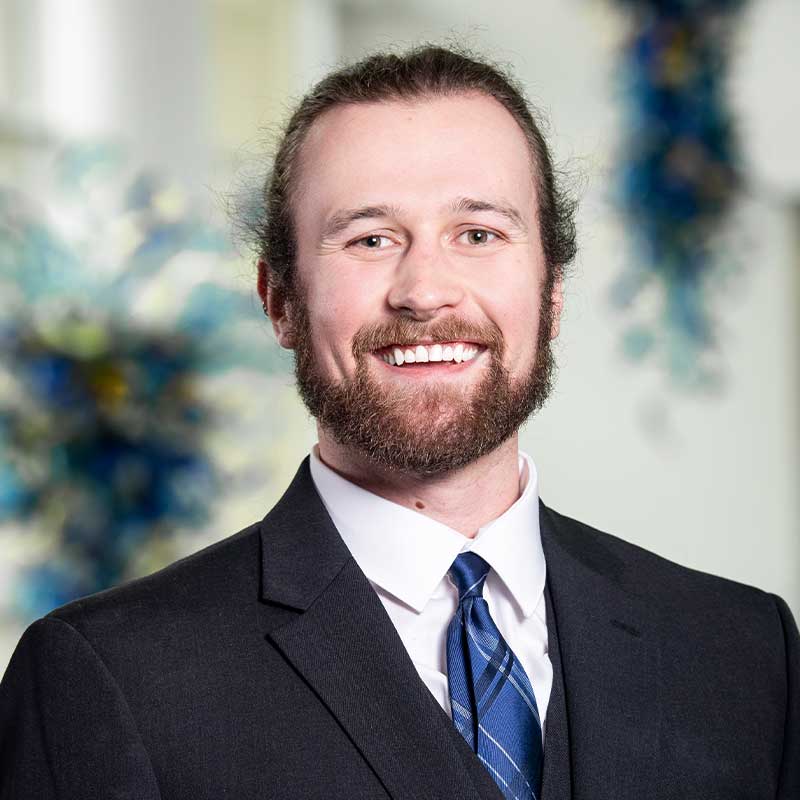 "Dear Mr. Batts, 
Thank you for your contribution to the TI:GER program. As a Ph.D. student coming directly from science, I joined the MBA program to learn the language of technology innovation as I run my own early-stage startup. The TI:GER program is what I needed to leverage the insightful practicum with the CDL-Atlanta ventures and the teaching of Jonathan Giuliano. Leveraging strategy frameworks and the Entrepreneurial Design Workbook, the program has allowed me to practice with my peers' research and the startups in the community. The TI:GER program is a staple at Scheller. I am proud to say I am a TI:GER student and excited to join the alumni ranks."  
Theodore LaGrow, Full-time MBA 2022, Ph.D. 2023 
Co-founder and Director of Research Development, Insight Optics 
Batts encourages other alumni to give back in areas that will have the biggest impact on a student's life. To him, nothing beats the hands-on experience students get in the TI:GER program. "You get to try a lot of different things when you're a student. You can't get away with things once you're at a real-world job," he said. 
Akihiro Manda is one of those students who had hands-on experience due to Batt's generosity.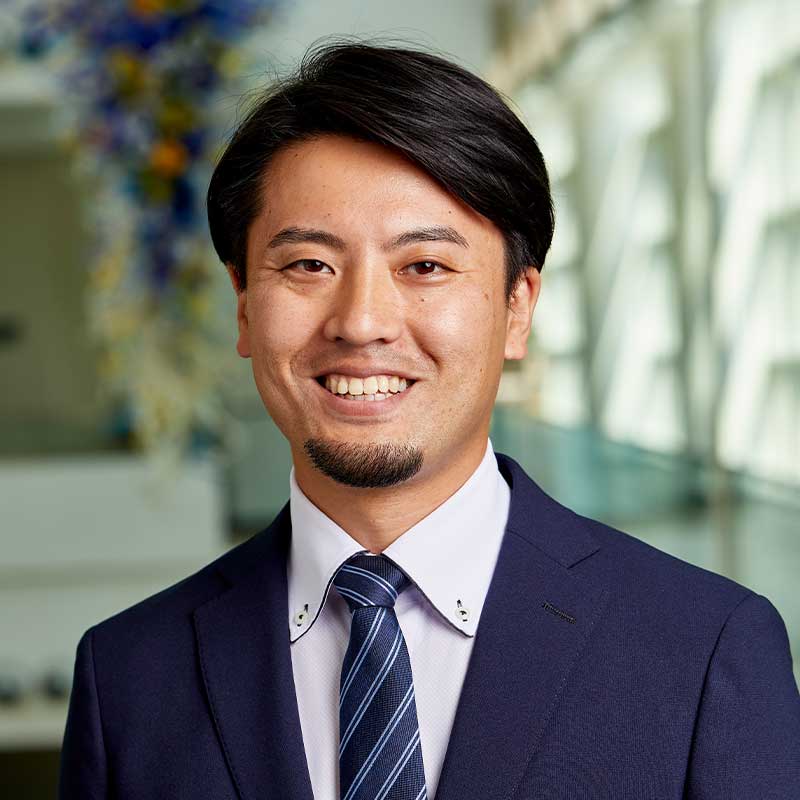 "Dear Mr. Batts,  
Thank you so much for your generous support of the TI:GER program. I came from Japan to join Georgia Tech's MBA program, and TI:GER was the primary reason. I'm now in my final semester of the program, and it has been one of the most rewarding experiences of my MBA journey. I have expanded my network and my education through the program. After graduating this May, I'm excited to work as an innovation accelerator at a Japanese general contractor. I appreciate your generosity that has made this opportunity available to my classmates and me." 
Akihiro Manda, Full-time MBA 2023 
Venture Manager, Kajima
"Warren's unwavering support for the TI:GER program has made a long-lasting impact on hundreds of TI:GER alumni," said Jonathan Giuliano, executive director and academic director of TI:GER. "Our students have found the program to be transformative in their education and their careers. Warren's philanthropy offers an inspirational example to students and alumni. All of us in the TI:GER program are grateful. It is an honor to know him."
With a lifetime of achievement and success, Batts' passion for paying it forward continues to change the lives of so many Georgia Tech students. He's helping students achieve their true potential, as Kelly Pierce describes.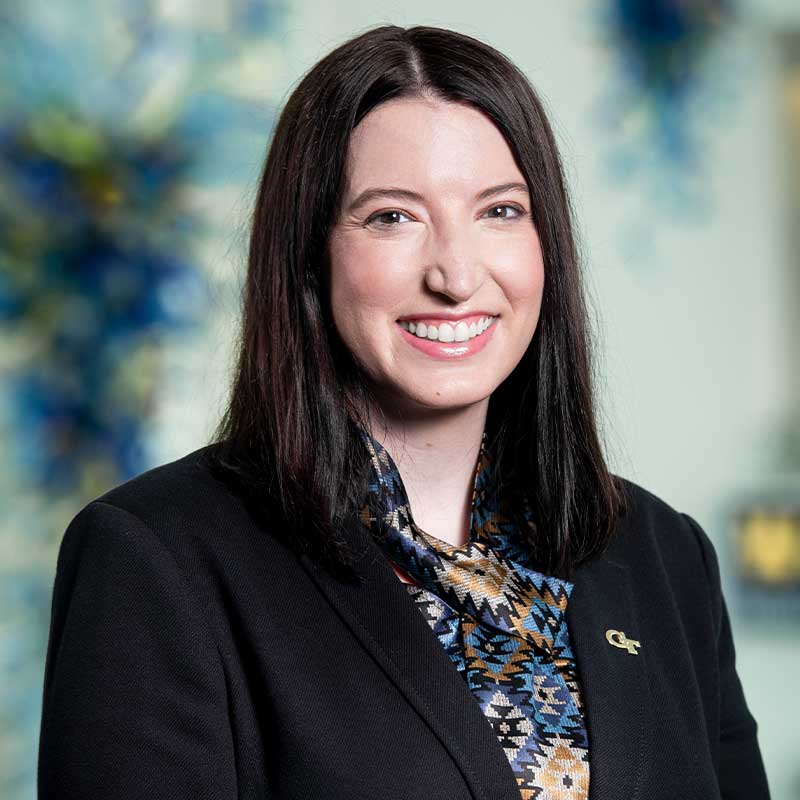 "Dear Mr. Batts, 
Thank you so much for supporting the TI:GER program at Georgia Tech. I'm now in my third and final semester of the program, and it has been one of the most rewarding experiences of my MBA journey so far. I enjoyed the interdisciplinary and hands-on approach and the connections I have made. I have expanded my understanding of the start-up space in the program and unlocked a previously unrecognized creative drive and interest in becoming an entrepreneur. The program has pushed me beyond what I perceived as my limits and made me eager to continue expanding upon my experiences. We appreciate your generosity that has made this opportunity available to my classmates and me."      
Kelly Pierce, Evening MBA 2023 
Assistant Director of Marketing, Georgia Tech Professional Education 
Warren and Eloise's unwavering dedication to giving back to his alma mater exemplifies the true spirit of paying it forward. Their commitment to supporting education will make an impact for generations to come.