Beatriz Rodriguez began her Georgia Tech career in the Office of Undergraduate Admission in 2006. "I was working for Admission in recruiting, so I got to see the students when they applied, but not much beyond that," she said. "Meeting our current students and learning what they were doing while at Tech is when I found my passion and realized higher education is where I really wanted to be."
In her next role at Tech, Rodriguez worked in the Office of Minority Educational Development (OMED) with its peer mentoring program. Then she worked in the Office of Undergraduate Education as a learning specialist/academic coach. In 2021 she moved to the Scheller College of Business, where she is the assistant dean of Student Engagement for the Undergraduate Program Office, working with the academic advising team and the leadership team to ensure that students have a successful and life-changing experience.
"My job touches a little bit of all the operations of the student life cycle, from orientation to graduation," she said. "I want students to take advantage of the available opportunities for growth and development. I help them get into the classes they need and make them aware of the different clubs that can nurture their leadership styles as they start their careers," said Rodriguez, who isn't always directly in front of the students because they all have their own academic advisor. "It's exciting to observe everything from behind the scenes and see how the students grow throughout the four or five years they are here."
One of the most rewarding parts of her job is interacting with members of the Scheller community. "It brings a smile to my face as I walk through the halls and interact with students, faculty, and staff that I know by name. It's more than a casual hello. We stop and talk about our work as well as our families or vacation plans. It's the people that make this place special."
Away From Work
Rodriguez grew up in Medellín, Colombia. She came to the U.S. as an international student to attend Kennesaw State University, where she earned a degree in marketing. She also has a master's degree in professional counseling from Georgia State University. Soon she will become certified as a professional coach with the International Coaching Federation.
"I found my passion in coaching while at Tech. I really enjoy talking to people and helping them come up with their own solutions to their problems."
Rodriguez jokes that she has too many hobbies, from knitting to gardening to riding the Peloton bike she purchased in 2020 at the start of the pandemic. "Everything was shutting down. I knew I would go stir crazy if I had to stay in my house, so I got a Peloton to keep active."
She rides about four times a week and often interacts with other members of the Tech community who have a Peloton. "Every time you log into a class there's a leaderboard," she said. "You get to see who else is biking at that moment. You can compete against them, but I usually don't because I'm at the bottom of the leadership board."
During the pandemic she also taught herself to knit, and she learned how to garden. "I always thought that I didn't have a green thumb because I would kill my houseplants by overwatering or underwatering them," she said. Now she has houseplants she has kept alive for several years. "I also started a little garden outside and I have successfully grown tomatoes, cucumbers, squash, zucchini, basil, and cilantro."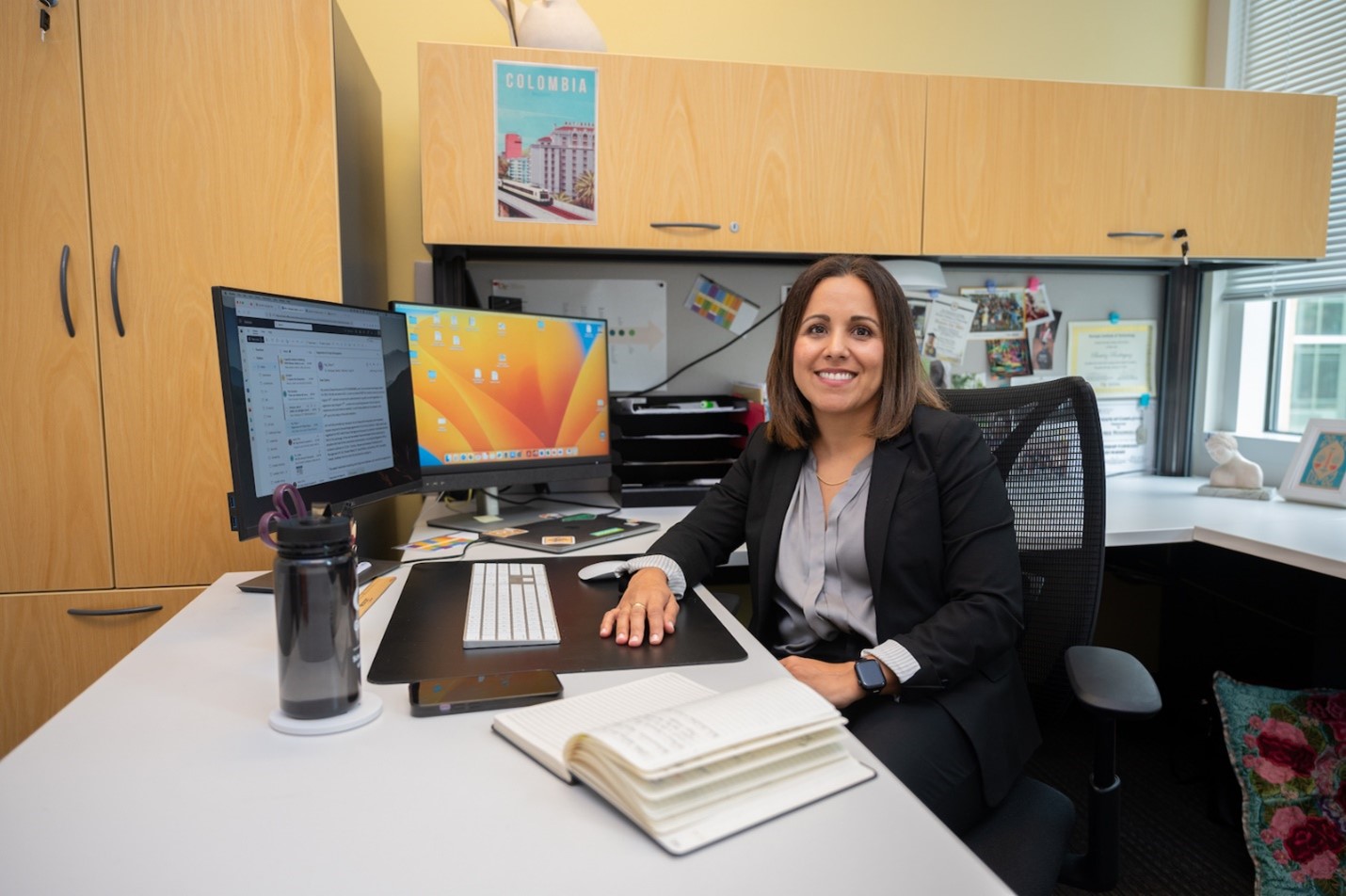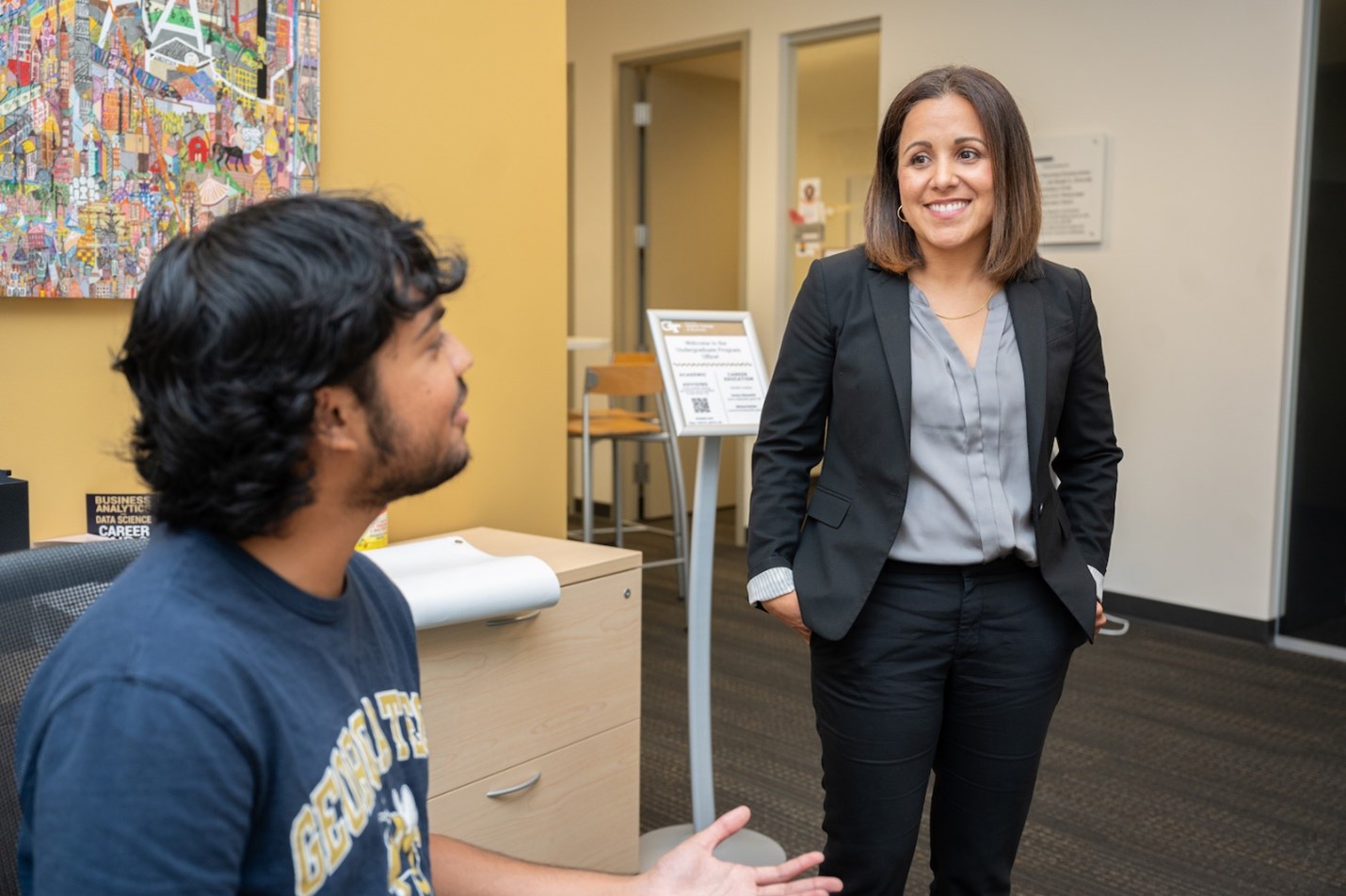 This is a reprint of an article by Victor Rogers.