Over 60 years ago, Georgia Tech became the first university in the Deep South to integrate peacefully without a court order.
In honor of this year's Juneteenth holiday, we interviewed Haywood Solomon, the first African American graduate of Georgia Tech's B.S. in Industrial Management program (predecessor to the Business Administration program) and fifth African American graduate of the Institute.
Solomon is a native Atlantan who grew up the west side of the city, completing his early education at E.R. Carter Elementary School and Booker T. Washington High School, where he was active on the football team and as student body president his senior year.
He went on to further his education at Tech. During the Institute's early years of integration, he was one of the founding members and first president of the Afro-American Association, an organization that is still active on campus today as the African American Student Union.
Currently, Solomon is the principal of HFS Management Consultants, a consultant service he formed in 2003. Since his retirement from active leadership at food manufacturing and distribution companies, he has focused on using his experiences to work with food manufacturing and private equity companies on business evaluation and strategic planning, as well as operational support.
You were among the first Black students at Georgia Tech. What was your experience like?
It was a mixture of good and bad times. My freshman year was very challenging, with only six black students entering that year and less than a dozen in the entire school out of about 7,000 students. We rarely saw each other, and I remember not having any Black peers in any classes. There was no support for study groups or social groups to give emotional support. It was a matter of seeking out the few Black students on campus when I could and sharing experiences that helped get me through that year.
That freshman year was focused on surviving and proving I belonged. As I observed a lot of the white students that were in my freshman class, I concluded that I was as prepared to tackle the academics at Tech as they were. 
After my freshman year, matriculating at Tech became much better. I had made several friends with some white students that were not openly racist (particularly one that I paired with from New York in the swimming survival course that was required of all students back in 1967), as well as establishing close relationships with the other Black students on campus and several teachers that were professional in how they reacted to all students.
The teacher that was most influential on me was Dr. Phillip Adler. His support and teachings were not only beneficial while I was at Tech but have been the foundation for my success after graduation and throughout my career.
In 1967, I helped put together the Afro-American Association. That organization was the first to give Blacks on Tech's campus a unified voice to address a lot of the issues I faced my freshman year. We could address issues with the dean of students as well as the president of the school and be a part of the student government. This mixture of friends, black support groups, and supportive faculty made my last two years at Tech a good time where the focus was on education rather than survival.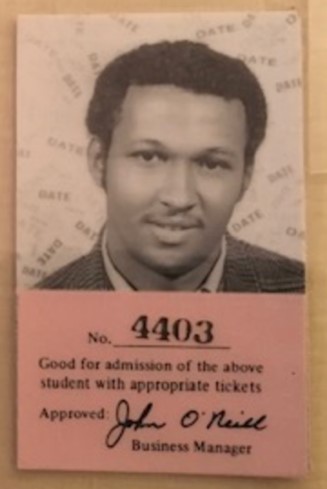 Can you tell us more about your vision for the Afro-American Association and how you feel similar organizations can make an impact today?
Our vision was to give a social support group to Black students at Tech, both for existing and incoming students. I wanted to ensure that what my class went through our freshman year never happened again. This included academic support, like creating study groups, test files, and teacher awareness education. We aimed to integrate into the political structure of the student government and have a voice in that structure. We also sought to educate the school on Blacks in technology. We established a celebration of Blacks in technology that we showcased during Black History Month.
I feel the expansion of what was started over 50 years ago is still applicable today. In our current climate, it is more imperative than ever that these values be re-energized.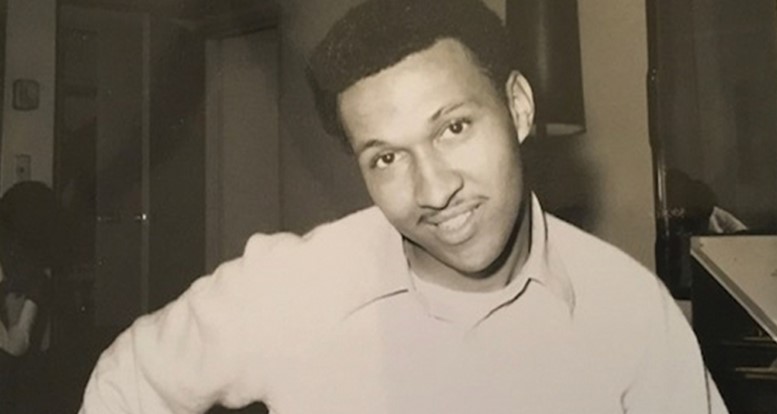 What are some of the biggest lessons you learned at Tech that you carry with you today?
First, I gained self-confidence that I could overcome any challenge I faced as I went out into the world. Second, I learned how to work across racial lines as well as socio-economic classes, a critical skill for any successful manager and leader of people. And finally, Dr. Adlers' management principles he taught in his "Planning, Organizing and Controlling" class. I have put these principles into action in every role I have had, from a shift supervisor at Procter and Gamble to president of Bunge Foods and Havi Logistics.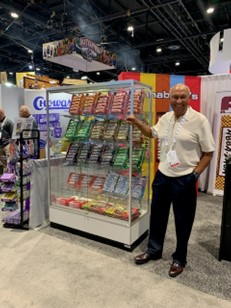 What does Juneteenth mean to you? How to plan to honor the holiday this year?
It is a formal recognition and celebration of the struggles African Americans have overcome in history. It validates the need for the continuation of the change required to help America become a more perfect union for all people.
This year, I will be celebrating with family and friends and having discussions about the importance of the day within my company.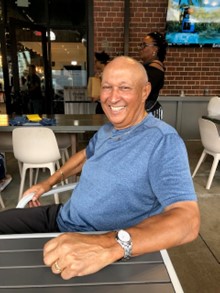 ---
Join us for the 3rd annual Georgia Tech Juneteenth Celebration on Friday, June 16, featuring a keynote address from Joycelyn Wilson, Ph.D. at the Clough Commons and a festival at Tech Green with live music, food, and games.