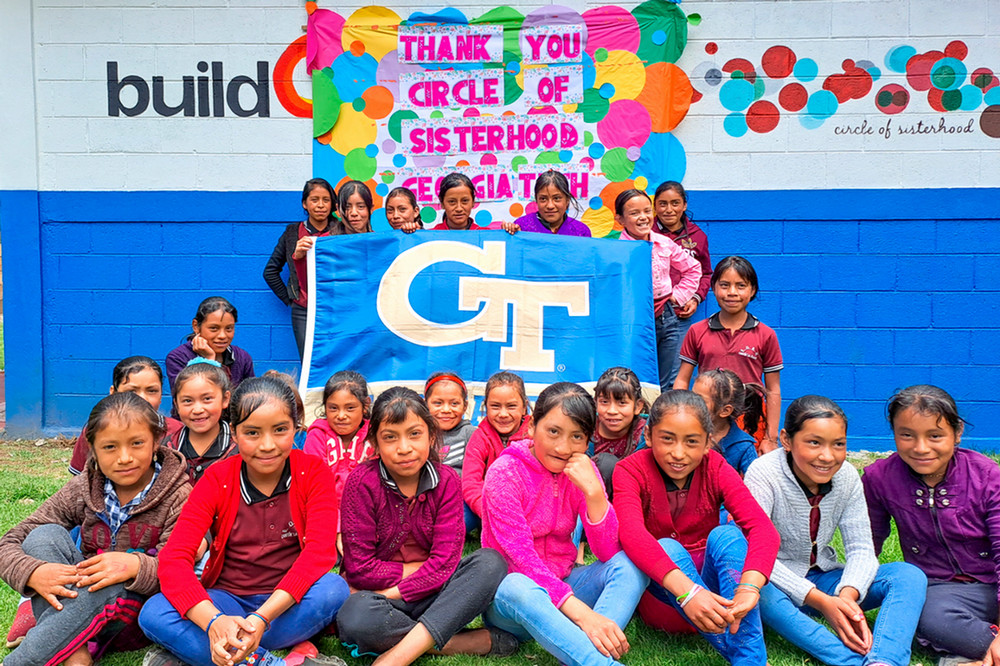 Students at the school in Cantón La Soledad, Guatemala
Georgia Tech's sororities may be known for supporting each other in their individual groups, but they also come together to support women and girls around the world.
Most recently, their philanthropic efforts led to the development of a school in Cantón La Soledad, Guatemala, that will provide education for 67 students — half of them girls.
For Anna Andani, seeing the school open was the culmination of years of effort among her peers.
"I am so proud of our community for funding the school build, as we have been able to assist the next generation of students in receiving the education they deserve," said Andani, a business administration major who serves as vice president of Philanthropy for the Collegiate Panhellenic Council (CPC). The group had planned to send Tech students to Guatemala for the build, but travel advisories made it impossible. Instead, the money raised for travel was used to fund an Enroll Program Grant for the Cantón La Soldedad community.
"This grant will ensure the community has resources to maintain school enrollment and attendance by providing families with micro-loans and food insecurity resources," Andani said.
This is the second school that Georgia Tech students have supported. In 2018, a group of 18 Tech students traveled to Senegal to construct a school. CPC, which is composed of nine sororities on campus, uses its Circle of Sisterhood philanthropic arm to support these educational efforts.
Now, CPC turns its attention to its third annual Circle of Sisterhood Holiday Marketplace. The event features women entrepreneurs as vendors and is set up in time for holiday shopping. The group is currently accepting applications for vendors for this year's event; submissions close Friday, Oct. 20. All proceeds from the event benefit the Circle of Sisterhood Foundation and future projects that provide educational opportunities for women.
"I look forward to this event every year," said Andani, who is organizing it this year. "I am thrilled for all the awareness it will generate for Circle of Sisterhood and our women entrepreneurs. Our work shows that, regardless of race, ethnicity, or any other factors, we are one sisterhood and together we can uplift and empower women and girls all around the world."
This year's Holiday Marketplace is set to take place Sunday, Dec. 3, from noon to 4 p.m. at Tech Green, and is free to attend.
While it's just one afternoon, to Andani, the event is emblematic of the community Tech students have built for each other.
"Throughout my time at Georgia Tech, the work I have been able to do with the Collegiate Panhellenic Council and Circle of Sisterhood has been empowering for me as a woman and a Tech student," she said. "Coming in, I didn't really know where I would fit in or how I'd be able to express my passion of advocating for women and education. Knowing that there are women in our community who not only support and empower one another but also those around the world is so comforting and has made my journey here so much more meaningful. I hope everyone can find a community like this and participate in initiatives that help make a difference in the lives of others."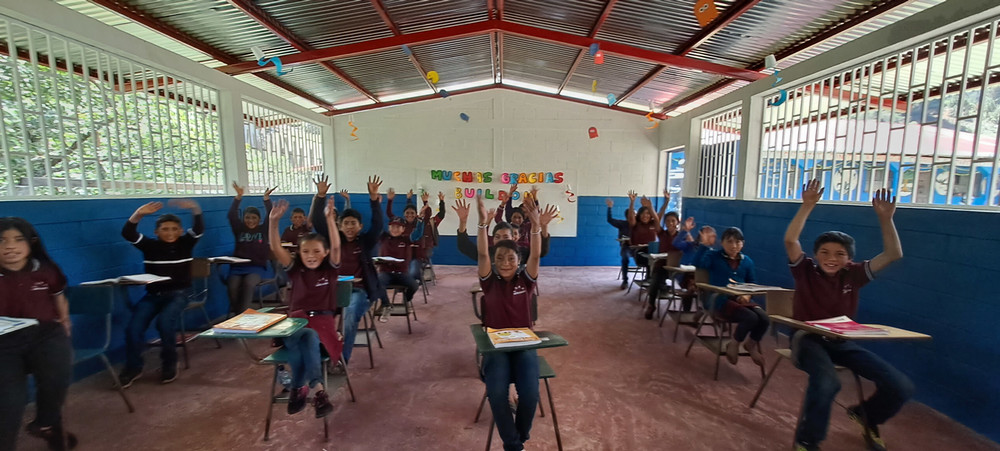 Students at the school in
Cantón La Soledad, Guatemala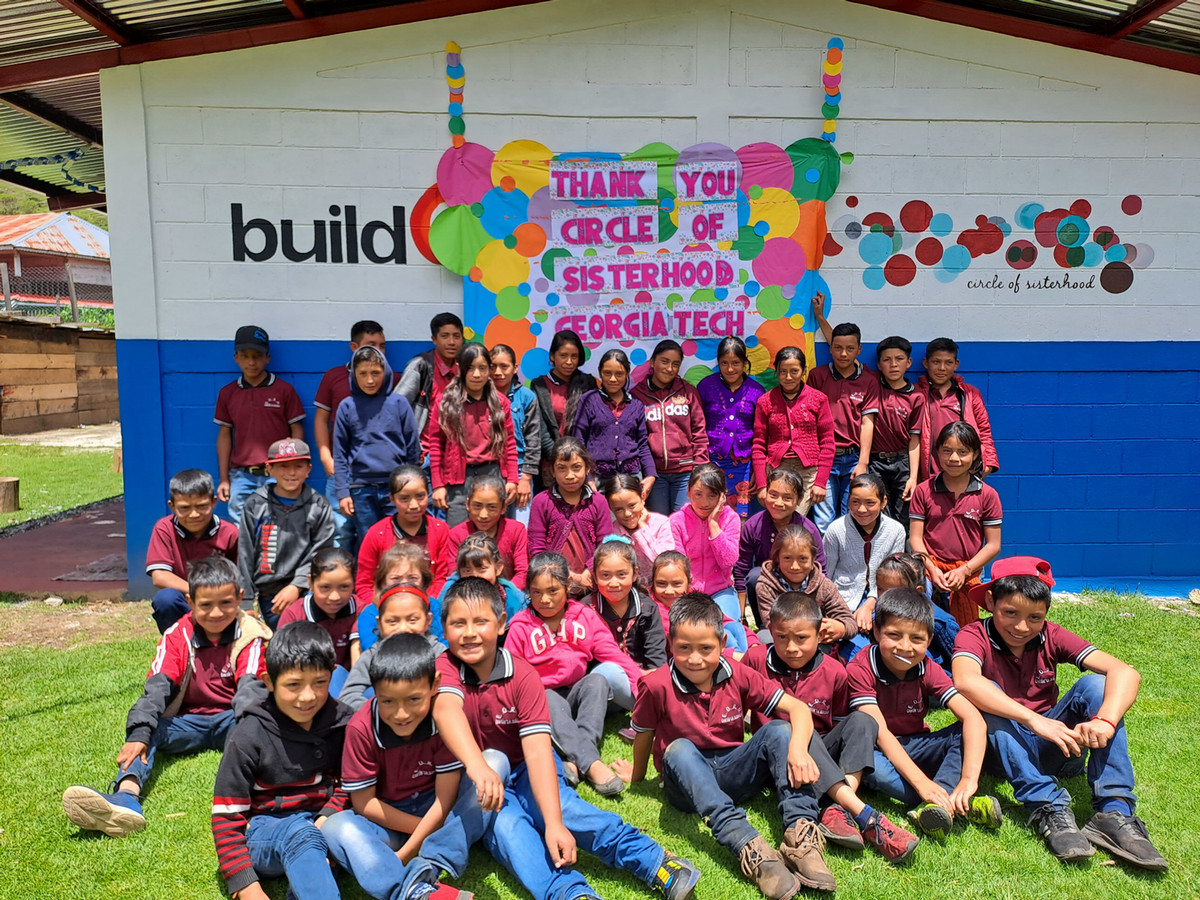 Students at the school in Cantón
La Soledad, Guatemala
This is a reprint of an article by Victor Rogers.