MBA students typically have backgrounds in areas like finance, accounting, marketing, or consulting. They may be adept at navigating Fortune 500 companies or private sector corporations with at least a few years of management experience under their belts. But not all MBA students fit into the same mold.   
   
What happens when students with non-business backgrounds in fields like interior design, nursing, or non-profits discover that going back to get their MBA is the next step their career needs most? Armed with years of valuable experiences and skills, they might push through feelings of imposter syndrome and apply – and be accepted! – to business school.  
  
Learn how three MBA students from non-business backgrounds — Margaret Dickerson, Ashley McCrea, and Savannah Thomas — carved out place and purpose at the Georgia Tech Scheller College of Business.   
  
Meet Margaret Dickerson, the Interior Designer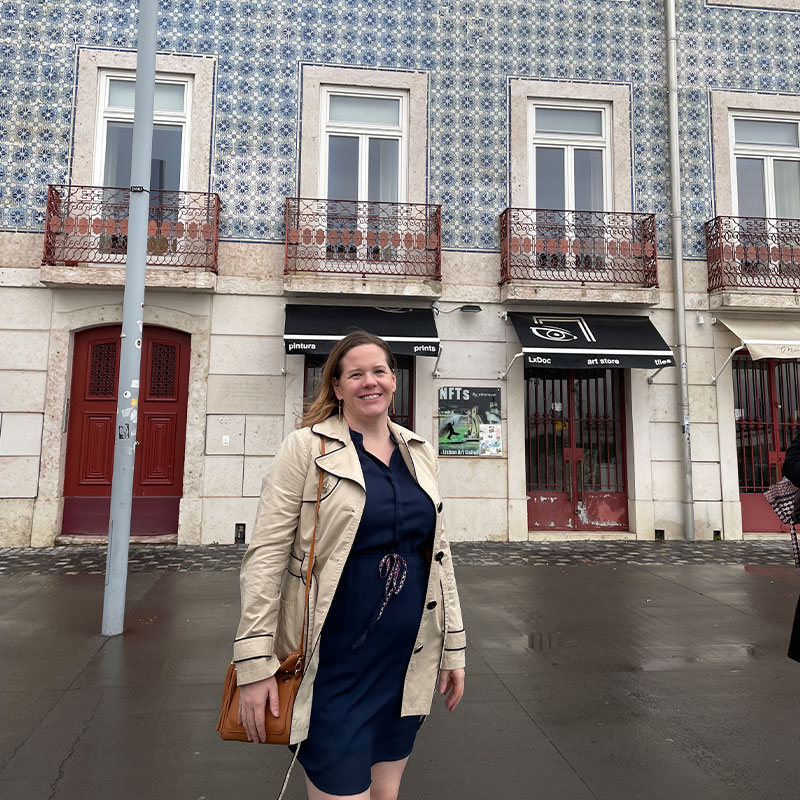 Pre-MBA background:   
I have a BFA in interior design from the Art Institute of Atlanta. I practiced design in the hospitality and multi-family markets for about 10 years. I then spent the past eight years working on the other side of the table for a manufacturer that specializes in hospitality.  
  
I have a natural interest in process improvement and operational effectiveness, the business side of design, and how you run a business efficiently.   
  
What she brought to her MBA:  
Impostor syndrome is totally real. But, I also I knew that I had a lot of real-world experience. I knew how to study, how to research something and find an answer, how to think for myself, and how to take initiative and lead a project. I knew that I could figure it out.  
  
MBA goals:   
My big goal going into the Evening MBA program was to leave the design and architecture world behind and move towards working at a global business where I could focus on operations and position myself to have promotability within the company.   
  
What's next:  
Today, I want to do management consulting, because I feel like I have a unique skill set to offer. I just graduated in December 2022, and I am on the job hunt. I meet once a week with the Jones MBA Career Center to talk about strategy and practice interviewing. It's really a collaborative environment.   
  
Her advice:  
My advice would be to find a mentor that can help you understand how to frame your journey to give you confidence in your abilities and the value of your perspective.   
  
Meet Ashley McCrea, the Nurse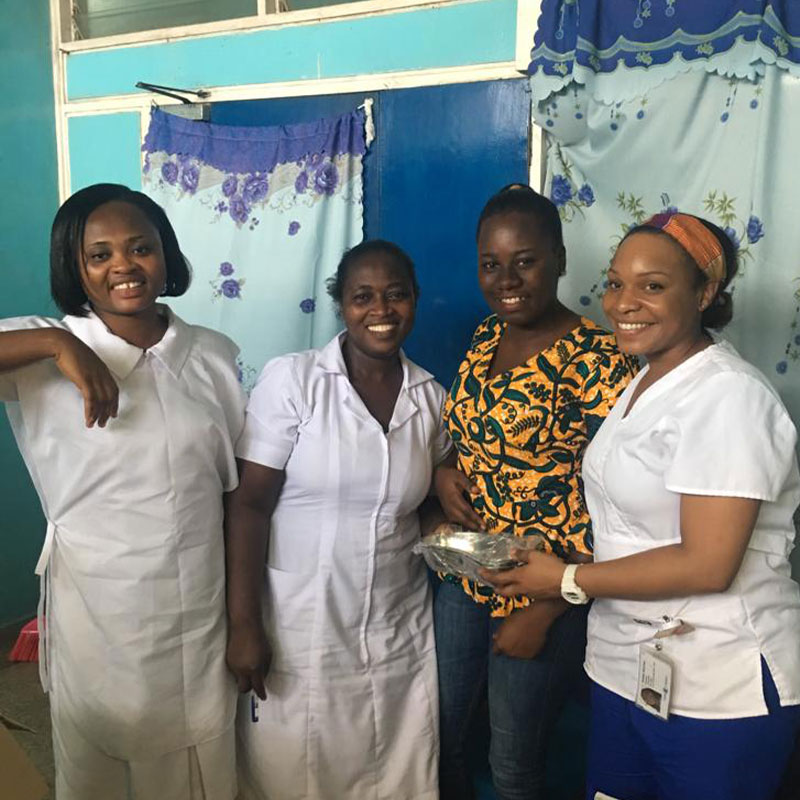 Pre-MBA background:   
I was a pre-med student at the University of Georgia and noticed that I wasn't getting a lot of the soft skills my peers in the business world had from being heads down in the laboratory. I saw myself owning my own practice, so I started to pick up some business-oriented courses.   
  
After graduation, I took a fellowship at the FDA where I learned to work on a small consulting team to improve processes across the center.   
  
I knew that I was making a lot of changes and recommendations for the FDA and other healthcare businesses, and I didn't know how that change might impact them at the front lines. I was able to maintain my position at a consulting firm while going to nursing school. I fell in love with nursing and worked full-time thereafter as an ICU nurse.   
  
What she brought to her MBA:  
I brought a lot of experience into the program, but also an open mind.   
  
MBA goals:  
I'm looking to pivot into investment banking. I had to come up to speed very quickly in order to do interviews for internships, because before school even started, there were a lot of people already prepping.   
  
What's next:  
I want to go into healthcare investment banking to advise healthcare organizations on things like telemedicine, IPO, or mergers and acquisition for hospitals. I've had some offers for summer internships.  
  
Her advice:  
The advice I would give is just to always be yourself and be true to yourself. Be true to the goals that you're looking to pursue and don't undermine the experiences that brought you here. I think there's always an opportunity to shape how your life experiences led you to where you want to go.  
  
Meet Savannah Thomas, the Artist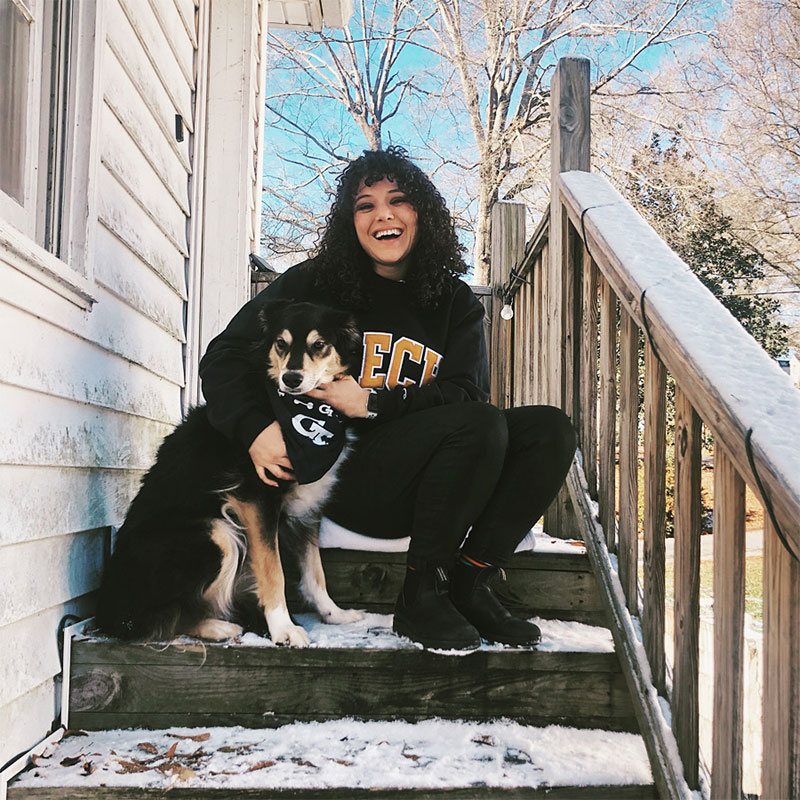 Pre-MBA Background:  

My undergraduate degree is in fine art photography from the Savannah College of Art and Design. After graduating, I ended up having a professor that I knew through school who was working on a large retrospective, and he brought me in as his studio assistant. I enjoyed the pattern recognition and the puzzle solving of curatorial work.     
I ended up getting a job at a community art space. They brought me in to do some operational and curatorial work. I then started consulting for private art collections. When Covid happened, my work changed.     
I started having conversations with mentors about the kinds of problems I enjoyed solving. They kept saying that I was describing a consultant. It became clear to me very quickly that the MBA checked all the boxes.  
  
What she brought to her MBA:  

From years of working in the arts and non-profit space, I'm a creative problem solver, I'm community focused, and I'm a generally collaborative person with broad managerial skills.   
  
MBA goals:    

I knew I wanted to go into consulting. The interview process for consulting is different than any other. I spent that first semester developing general business acumen, which I felt like I knew instinctively, but recognized I should be able to name and apply.   
  
What's next:  

I'll be working at the Alexander Group, a revenue growth management consulting firm, in Atlanta.  
  
Her advice:  

You are not alone. You will find a legacy of women with very unique backgrounds in the business school community who will support you.