If you ask Lara Ferreira to pick a favorite drink at her cocktail bar, The Third Door, it's hard for her to pick one. There is always a new creation on the menu. But her current favorite is the smoky mezcal cocktail Inner Demons, which, unlike its name, is the perfect blend of sweet and sour. It's a crowd-pleaser, she said.
The Georgia Tech Scheller Full-time MBA alum created a rare gem in the heart of Marietta Square when she opened the speakeasy-style cocktail bar and live music venue with her husband in August 2020. Ferreira said she followed her intuition to become an entrepreneur.  
"I think once you're an entrepreneur and you've worked for yourself, it's hard to go back and work for someone else," she said.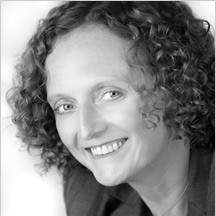 The bar's name is an ode to a 1920s murder mystery game that features a speakeasy called "The Third Door." The name is fitting since the entrance to the cocktail lounge feels like you're walking through a secret entry — around the corner of a white brick building up a wood ramp.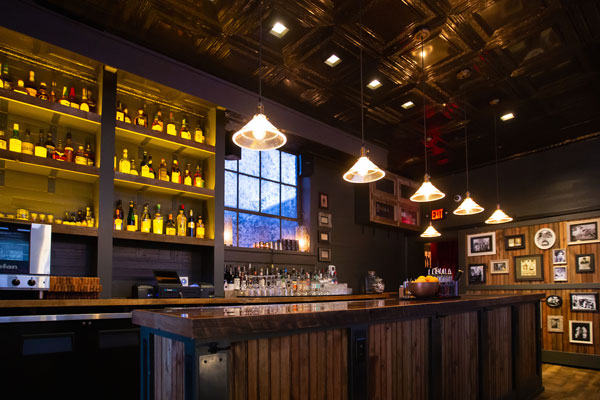 Once inside, you're instantly greeted by the melodies of a live band performing on stage. When you're ready to order, Ferreira recommends the old-fashioned, since it's a go-to. But you can't go wrong with any of the craft cocktails like the Spritz & Giggles or the Backup Singer.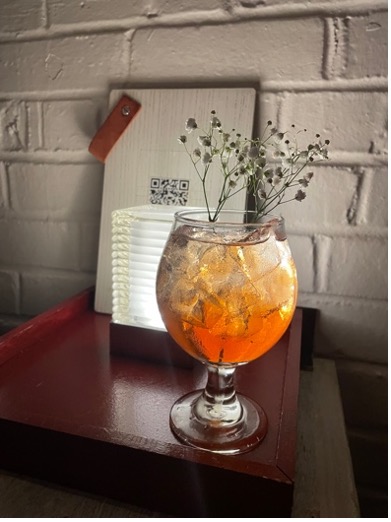 The Third Door has been well-received by the Marietta community. It received recognition as a Best of Cobb winner in 2021 and 2022, and they're just getting started, says Ferreira.
'A Crazy Dream'
Ferreira wasn't planning to become an entrepreneur when she enrolled in the Full-time MBA program. She wanted to make a career pivot, and being an entrepreneur wasn't in her cards. But her husband's new hobby morphed into a side business that changed the trajectory of their lives.
Their life-changing hobby began when her husband bought a 1937 travel trailer and took it to rallies. "We both had this midlife shift asking ourselves, 'What do we want to do with our lives?'," she said. Soon, his hobby became her hobby. "We thought it would be fun to do on the side, but then we fell in love with these little campers," she said.
They became more involved in travel trailers and learned about the mobile bar industry, where people take old campers, horse trailers, and travel trailers and convert them into mobile bars or concession units. They joined this community and traveled to different gigs, including the Super Bowl one year. As their business grew, Ferreira's entrepreneurial mindset evolved and they acquired three more trailers. However, she knew something was missing. Having lived in Marietta for over 20 years, she always loved the vintage gas station in Marietta Square. Ferreira found the missing piece to the puzzle when the property became available. 
"We had this silly, crazy dream to make the property the camper's home," she said. "Then we thought, 'Since we have this vehicle here, what if it's a travel trailer showroom, but it's also a bar, and we could play live music here?'"
They acquired the property and began construction on their new dream.
A Silver Lining
Renovations to convert the vintage gas station took more than a year. When it was time to open, it was during the height of the pandemic, and they were nervous. But because of Covid-19 protocols, The Third Door could only open at 50% capacity, which turned out to be a silver lining.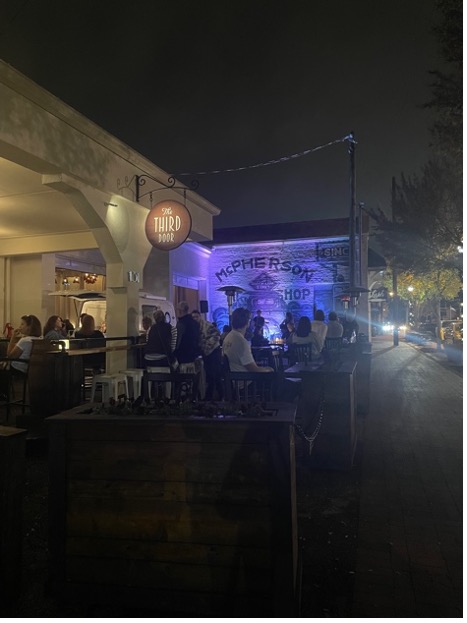 The large outdoor patio was a draw and brought many customers to the new neighborhood hangout spot. At times, supply couldn't meet demand. During opening weekend, drink orders took 20 minutes and the ice machine went out. Lara found herself driving to Publix to buy all the cocktail ice, she joked.
"I'm so grateful we didn't have to open to full capacity because we might have fallen on our faces," she recalled. 
They now have a warehouse in the back with an ice maker and drink orders come out quickly, but they still encountered snafus in the beginning. The cocktail bar closed twice because some staff contracted Covid, which was devastating, she said.
But as Ferreira experienced growing pains, she also experienced tremendous wins.
"People were anxious for happy news because everybody was tired of staying in," she said. "To be a new playful and fun place with music and alcohol was great timing during a dark and sad period. We received a lot of great press and were on Good Day Atlanta."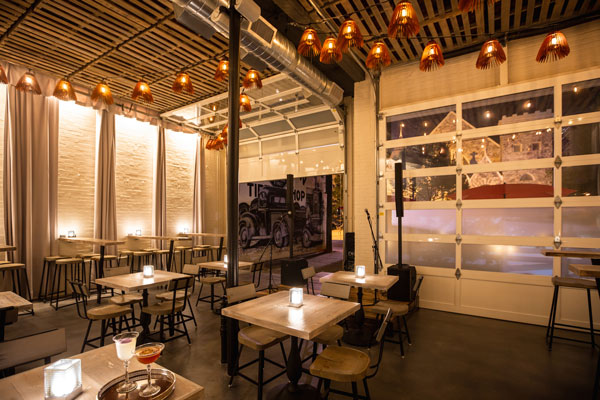 As Ferreira celebrated their good press, she read an article in Eater Atlanta that motivated her to transform the Square. She learned that different bars and restaurants were surviving Covid by offering cocktails to go. Determined to keep business afloat for the Square, she wrote an impassioned email to the Marietta City Council to permit restaurants and bars to sell to-go cocktails. One email was all it took; the city Council allowed cocktails to go in Marietta. Lara was elated.
"I think what makes me the happiest about it is that it helped other small business owners too," she said. "Of course, I compete with some other bars on the Square, but I firmly believe in collaboration over competition."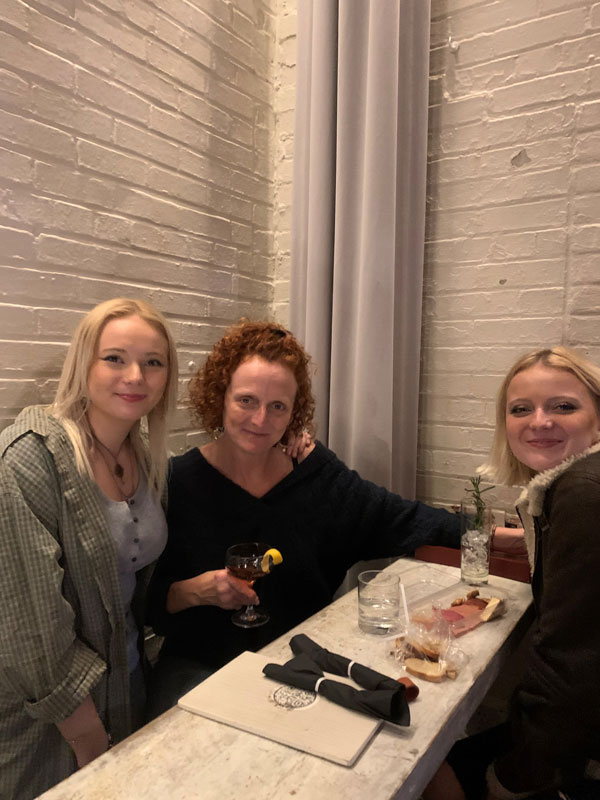 Trusting Herself
Collaboration over competition is a Scheller ethos, and Ferreira is grateful for the lessons and people she encountered at the College for shaping her into a successful small business owner.
"Scheller played such a role in helping me become an entrepreneur. I don't even know where to begin," she said. "From learning about service operations to understanding brand building, everything I learned at Scheller influenced my entrepreneurial journey. But some of the best advice I received was from Jim Kranzusch, the former executive director of MBA Career Services. I was soul-searching to figure out my next move. I met with him, and he said, 'You have an entrepreneurial spirit. Why don't you stick with that?'"
Ferreira always had her answer, she just had to trust herself.