On Friday, November 11, 2022, Brian Easter, co-founder of digital agency Nebo, opened Scheller's inaugural Marketing Insights Symposium with a call to action. He encouraged students to create their own brand with a focus on remaining true to themselves. If they don't work to brand themselves, a skeptical society is ready with negative labels that are sure to stick.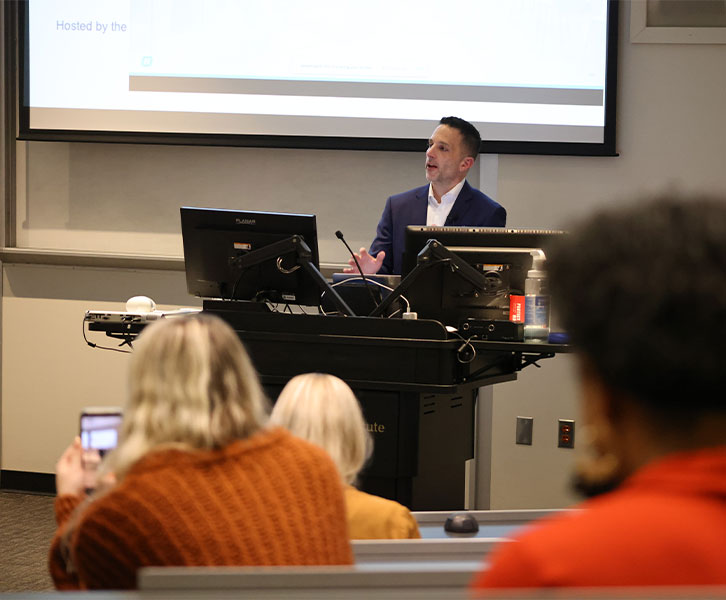 Easter conceded that when it comes to Gen Z, there is no shortage of negative stereotypes. Gen Z is purportedly self-centered, narcissistic, and unmotivated. But, that's not the kind of Scheller student Easter interacts with at Nebo. "Unlike other generations, you have this beautiful belief system," he said. "You believe in equality. You donate to charity, even though you're broke. You care about the environment. You don't worship money. You actually expect brands to be ethical, and you have this intrinsic desire to do good." It's this belief system that sets students up for the future as they turn those beliefs into actions that make business better. 
 
The future is where Scheller students' paths will intersect with Nebo and the other big company names in attendance at the Symposium, which included Daniel Stowe from Kobayashi, Allie Constantino from NCR, Kendra King from Accenture, and Gary Berger from Newell Brands. They spoke about marketing trends like sustainability, the metaverse, product development, and the death of traditional marketing. Students were given the opportunity to ask questions and make important face-to-face connections with these visiting industry leaders.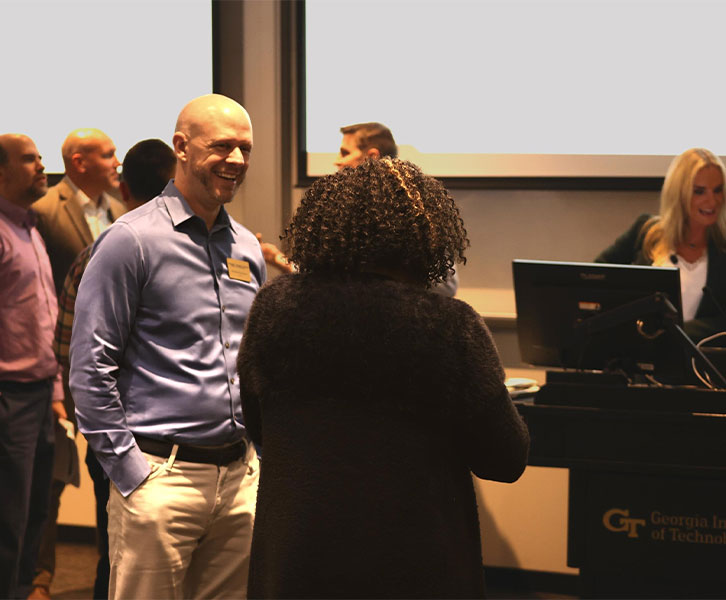 That connection was what Michael Buchanan, Scheller Marketing faculty member, had in mind all along as he worked to plan the details of the Symposium. "Hearing first-hand from industry practitioners about how they are enacting the concepts learned at the collegiate level is invaluable," Buchanan said. "For example, there is a lot of recent discussion about the metaverse. Understanding how it can be utilized to create real value is something many businesses are exploring. Having the opportunity to hear from a leading, global consulting firm about this and how their clients are exploring solutions is immensely valuable. Additionally, the opportunity to talk one-on-one with the speakers is an excellent networking opportunity." 
 
"Business," Easter said, "is the intersection between life and commerce." With those crossroads coming closer in to view for Scheller students, the Marketing Insights Symposium gave them a clearer sense of how and where their careers will link into the business world of the future.