Georgia Tech Athletics, Buffalo Wild Wings Go, and eco-friendly oil absorbents, with a side of cookies and soda. These are just a few of the products and services Georgia Tech Scheller undergrads were tasked with marketing during the Spring 2022 semester. For the first time, the Marketing Consulting Practicum functioned as a capstone course for all Marketing concentration students and was co-taught by professors Michael Buchanan and Michael Lowe, each guiding four teams of students through the ups and downs of semester-long consulting projects.  
 
Things didn't always go smoothly. There were budget constraints, creative differences, and grand opening delays—all experiences mirrored in the real marketing consulting world. Through it all, Scheller undergrad students proved they have the knowledge and resilience to offer change-worthy marketing solutions.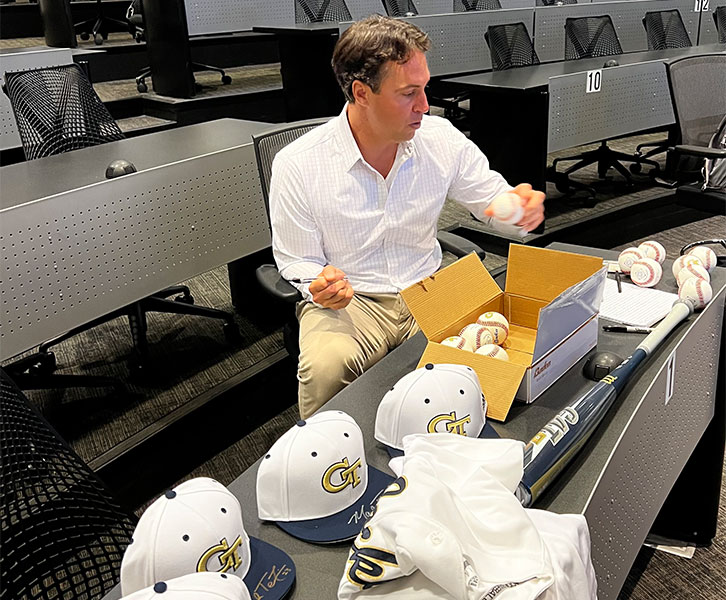 Georgia Tech Athletics 
Donielle White, assistant athletic director of marketing and fan experience at Georgia Tech Athletics, is used to the energy student interns bring to her office. She often welcomes interns as they immerse themselves in a university-sized athletics engine that includes ideation, advertising, and media planning for varsity sports and spirit programs.  
 
White was happy to work with more students to increase group sales presence at baseball games. "My consulting group was actually really cool because it was an all-female group, and we were working on this male-centered sport," said White. "I had a really diverse group. We had some who weren't really into sports at all, but then we had some who were huge sports fans, so it was nice to have all of those different perspectives when we were talking about our group baseball sales and attendance."  
 
White then turned the keys, and a budget, over to the team who came up with ideas to incentivize ticket purchases. The team quickly learned that their consulting experience would be different from other groups. "Even though we're an Athletic Association and we are separate from the Institute, technically, we still are bound by all of the USG processes and policies and laws. And so, they learned a lot about compliance. They learned a lot about best practices working within the higher education system, but also that they had to do all of that and still generate revenue. I think it was a really interesting learning experience." 
 
The team worked with the Tech Athletics operations team to set up a tailgate experience, partnering with Midtown Alliance for promotion and with ticketing for a discount code. There were also game day activities with White that included plenty of Tech baseball swag like uniforms, balls, and a baseball bat, all signed by Mark Teixeira (a fellow classmate!). The team practiced persistence with White's busy schedule and learned to pivot when their ideas just wouldn't work with university policies. In the end, White was more than pleased with the turnout. The undergrad consultant's single game campaign earned the highest group sales all season long and helped build a framework for a partnership between local businesses and Georgia Tech.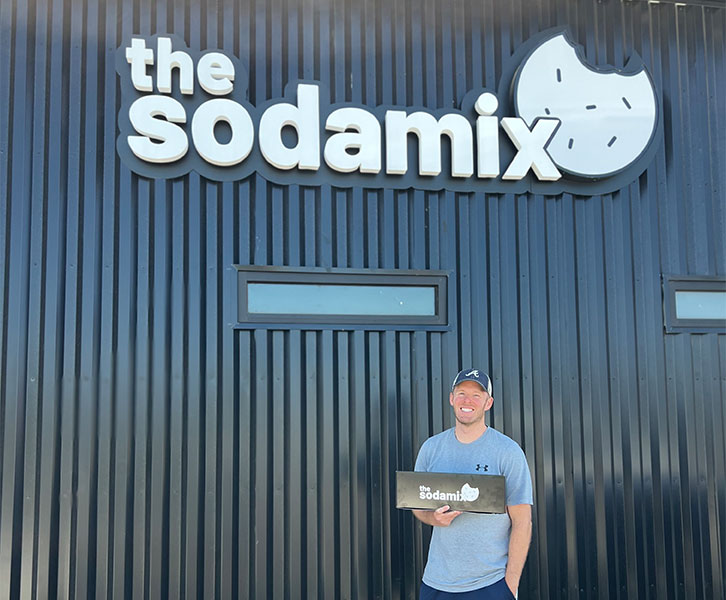 The SodaMix 
Like most southeasterners, Scheller undergrads in the marketing consulting course were perplexed at The SodaMix, a boutique bakery that serves up massive cookies alongside custom crafted sodas. But out west in states like Idaho, Utah, and Arizona, cookies and soda are the new cookies and milk, and competitors for The SodaMix are spread up and down the length of the Rocky Mountains. Despite regional differences, The SodaMix owners Kamron Crandall and Brad Coates gave Scheller student's creative space to lead on their Pocatello, Idaho store's grand opening strategy.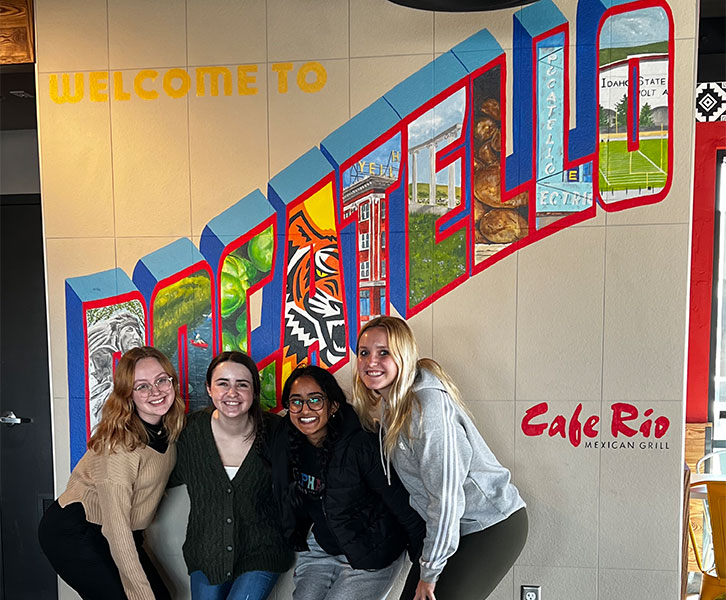 Professor Lowe remembers clearly when his students had their a-ha moment with The SodaMix. "They were opening up a location in an area where there were other competitors that seemed just like them," said Lowe. "They use the same soft drinks. They use the same syrups. There seemed to be so much that was similar. We wondered, what's really truly different and distinct?"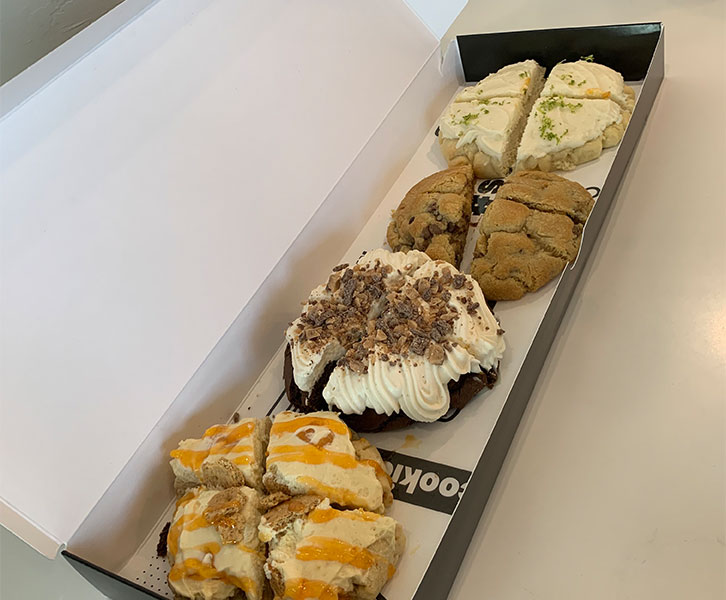 Then the team flew out to Utah and made their way up to Idaho, stopping at every cookie and soda place on the map to sample cookies and sip sodas. When they finally arrived at The SodaMix in Blackfoot, Idaho, lightbulbs started turning on. "Being on site, really critical things happened," shared Lowe. "The students sat down and started taking bites of the cookies. And they forgot about everything else that we were trying to do because the cookies were so good. They sat there for a good 15 minutes, just awestruck over how incredible these cookies were. Right then and there, we were like, 'Oh my gosh! This is it!' Nothing came close to The SodaMix's cookies." 
 
Addison Guinter, a Scheller student concentrating in marketing, recalled the sugar high from that day, and also how their experience helped them solidify three strategies for the store opening. "We created a marketing strategy that included digital marketing with advertising on Instagram and Facebook. That was really cool to run that from start to finish and see how their followers and engagement ran up. We did some traditional advertising where we made signs and flyers. We also started a community-sourced cookie competition where people were able to submit ideas for the cookie flavor of Pocatello."  
 
Their three-prong marketing approach helped invent the huckleberry cheesecake cookie and placed the Pocatello grand opening as The SodaMix's biggest revenue day, results that Crandall and Coates determined came from the students' professional, organized, engaged, and strategic work all semester long.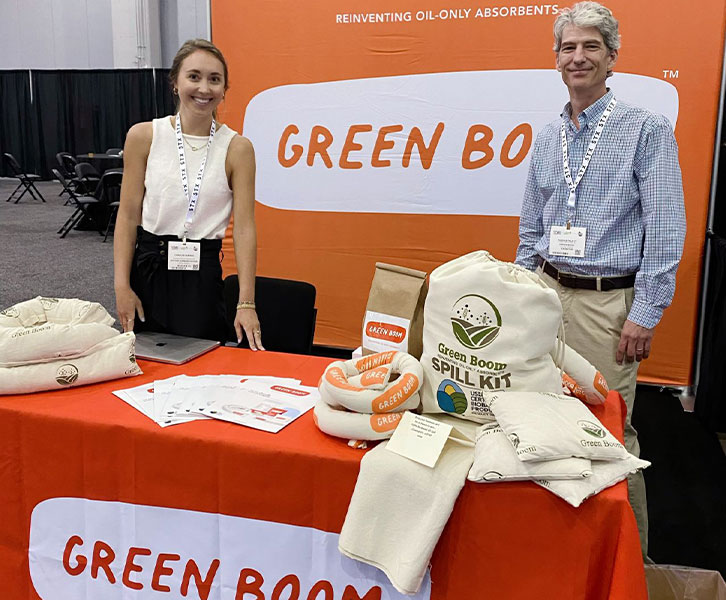 Green Boom 
 
If Green Boom's Sales Director Parker Pruett had to assign a number (1-100) grade for his Scheller undergrad consulting team it would be, he said, "a 98. Nobody's perfect, but they were pretty damn close." Professor Buchanan is all about numbers, especially when it comes to harnessing those numbers with market research.  
 
When it came to Green Boom, an eco-friendly company looking to reinvent oil-only absorbents used in industrial oil spills, Buchanan knew that what mattered most was leveraging specific types of content to reach and engage their target market. That's where the numbers came in. "Green Boom has various market segments," he said. "There are resellers of these products. There are end user companies. Both push and pull marketing comes into play, and the students did many weeks of customer interviews and data gathering." 
 
This market research was foundational for the team's success. They came to understand what Green Boom's message should be and how to communicate the value of their product, because they first understood what the customer's problems were. From there, the student team drafted content, including informative and creative collateral used in a Green Boom exhibition booth that went on to generate successful business leads. "That," said Buchanan, "is the kind of success that's really awesome to experience with clients." 
 
The effects of the collaboration were felt on the student side as well. Reet Ganguly, an Industrial Design student on the Green Boom team, discovered the skills she honed in the course had an impact on her real-world work when she found herself using market research to craft creative as an intern at Anheuser-Busch.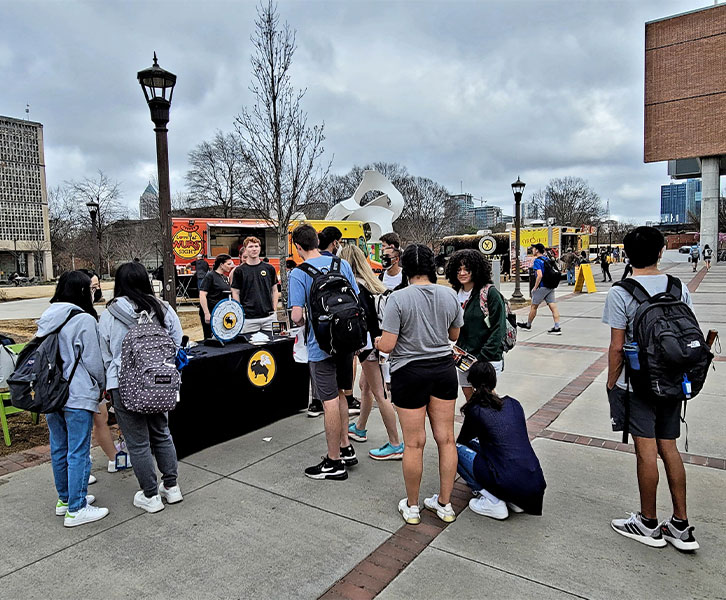 Buffalo Wild Wings Go 
 
Abby Adams, Strategy and Innovation concentration, and William Leroy, Marketing concentration, had worked together before as sophomores in Professor Lowe's Intro to Marketing class. When they happened to team up again for the Buffalo Wild Wings Go campus store opening project, they were both eager to get as much real-life consulting experience as they could before graduation.  
 
With real-life experience came real-life setbacks. "When we first started," Abby said, "We had a few hurdles to go through. The start date kept getting pushed a little bit further out. That shifted the scope of our project." Instead of optimizing the second and third month after opening, the team capitalized on the delays and focused in on the actual opening.  
 
The team's campaign had two sections: raising awareness through tabling events and digital marketing through social media. "One of our group members had a background in graphic design and was really excellent at it. She took the lead and we helped brainstorm copy and mockups," William explained. "The agency that worked with Buffalo Wild Wings didn't really change her designs much at all. Essentially, they just placed her ads."  
 
And that's when things got exciting. The ads they had collaborated on and helped design from scratch went live, and because they were part of the target market, showed up on their own social media feeds. "I thought it was so cool to actually see what we were doing be implemented, "said Abby. "I had interned with a company for a full year and never saw a single thing that I did actually get implemented. But here we would make a social media post and in two or three weeks it would be popping up on our Instagram feeds, and we'd be able to see it. We were actually able to see what we were doing." 
 
Today, Abby works at Deloitte as a strategic analyst and William is at Newell Brands as an assistant manager of sales in the writing division. They both found that the marketing consulting course gave them a practical edge for their not-so-distant careers. Knowing beforehand the ins and outs of project management in a professional environment has helped them feel more confident as they embark on promising careers. 
 
From tech startups to our very own Tech baseball team, Scheller students' experience in the marketing capstone course will make its way onto resumes, neatly bullet pointed into a few lines. But most importantly, the magic of creating marketing campaigns built on strategic principles that really work in the wild will excite and inspire their future work for years to come.