Danza Huey has been drawing since he was a kid and considers himself a lifetime artist. His latest masterpiece? A party card brand called Mash Up. The brand brings classic card games for the 21 and up crowd and the 21st-century kid.  
Mash Up caught the attention of one of the world's largest retailers, Target, and Huey joined the second cohort of the Target Forward Founders program this year, landing one of the 30 coveted spots in the program. The eight-week program equips historically under-resourced founders to help them build and scale their business using Target's assets, education, and resources. 
Being accepted into the program was a dream come true for the Georgia Tech Scheller alum. While he's always wanted to transform his creative mindset into a career, he wasn't sure how. It wasn't until the pandemic that he started to tinker with the idea of creating a party card brand that combined all the favorite games he played over the years like Old Maid and Go Fish with the new party elements in the card game marketplace today.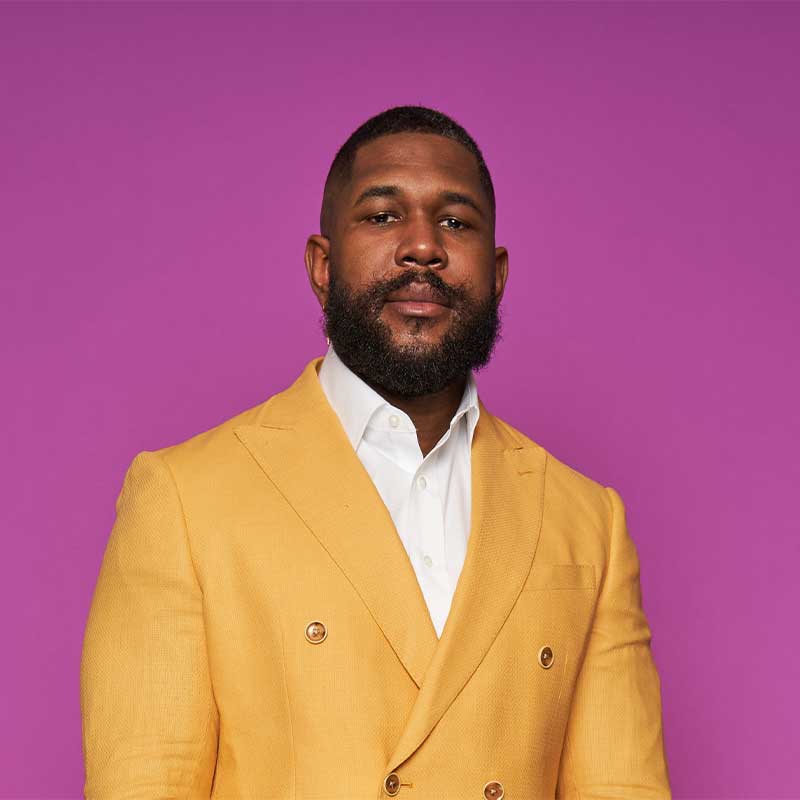 "During the height of the pandemic, I gathered with my social pod and we played party card games like Phase 10 and Cards Against Humanity and classic card games like Old Maid," he said. "Then I started thinking, 'People like these games. I wonder if there is a way to mash them up and create a different style of party card game?'"
Huey underwent double jaw surgery in September 2021 and knew he would have time post-surgery to heal and work on his new endeavor. He quickly put together a test copy using the minimal viable product and marketing strategies he learned as a student in the Evening MBA program at Scheller. 
Huey played the demo game with friends, and it was a hit! All his friends wondered where he got this new, fun game from, but he kept that nugget of information to himself. 
Taking a Chance
With time off from his senior manager CRM role at Elevance Health to heal post-surgery, Huey continued perfecting Mash Up as a brand, getting the copyright, trademark, and LLC. His ultimate goal was to have Mash Up in mass retail one day. After only being in business for two weeks, he decided to "shoot his shot" one evening in October 2021 and apply to the Target Forward Founders program. To his surprise, in December 2021, he was accepted into the program.
"It was the week of Christmas when I received the email. I was like, 'Is this a joke?' I told them I started working on this game in October, and they understood," he said. "It's one of my greatest accomplishments as an entrepreneur thus far." 
While in the program, Huey was a sponge as he absorbed information on how to market a brand and business in mass retail successfully. Each week he talked to different powerhouse industry leaders as well as alumni from the first cohort of the program. 
"Their journeys are extremely motivating. It was helpful to hear from people who just completed the program and learn their perspectives," he said. "Target has so many resources in product development and market research that it lent to us. I started to understand what it truly takes to be successful in mass retail."
Huey also credits his time in the Evening MBA program for giving him the confidence to become an entrepreneur. All the lessons and experiences he learned and the people he met in the program helped him think outside the box, take risks, and lean on his confidence as a Scheller MBA.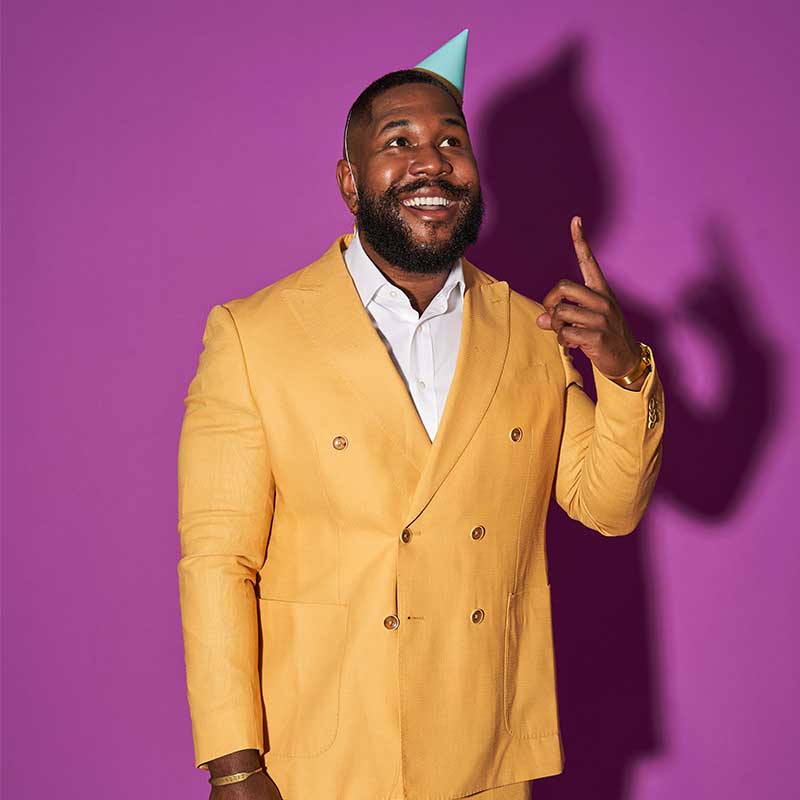 Following His Dreams 
Huey didn't envision creating a party card brand post-MBA, but his dream to use his creativity in his career has finally come true. Using his artistic and graphic design skills, he successfully designed everything for Mash Up, from the website to the colorful cards.  
In less than a year, Huey has created three versions of Mash Up for the 21 and up crowd and one version for the 21st-century kid. He is proof the Target Forward Founders program helps brands and entrepreneurs reach the next level. Next up for Huey and the Mash Up brand is the SXSW Creative Industries Expo in Austin next year. Looking back, he's glad he was gutsy and applied to the program. He encourages any entrepreneur starting their journey to take a chance and shoot their shot. 
"There are so many resources out there that can help you figure out what to do next," he said. If you have an idea, please try it out because you never know what direction life will take you."