In honor of Black History Month, the Georgia Tech Scheller College is celebrating our Black student and alumni entrepreneurs. We sat down with MBA alum Kathryn Smith to learn about her background and experience starting two companies.

Being a founder of two companies is an extraordinary feat, especially when your second company is launched during a pandemic. But Georgia Tech Scheller Full-time MBA alum Kathryn Smith was ready for the challenge because she saw firsthand how difficult it was for Black- and women-owned businesses to get funding in Atlanta. She wanted to find a way to support them, which is why she co-founded Black Lady Business School with Tamay Shannon in 2021.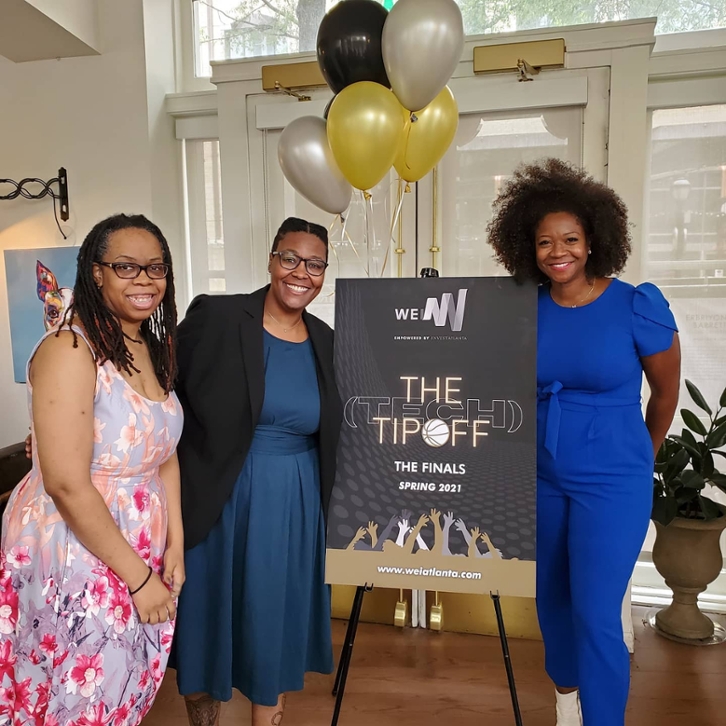 Black Lady Business School provides Black women entrepreneurs with business school knowledge, networking opportunities, workshops, events, and educational courses to grow their careers and businesses. 

A champion for Black women entrepreneurs and small business owners, Smith is passionate about supporting traditionally marginalized groups, which is how she began her entrepreneurial journey. She built websites for small businesses as a side hustle.

That side hustle eventually turned into a full-time career when she founded Walton Birch LLC in 2019. Walton Birch LLC helps small businesses launch and grow their e-commerce business through website design, marketing strategy, and social media.

Smith has seen technology evolve over the years and knows that a strong digital footprint is paramount for a company's e-commerce store to succeed. Its mission to make the e-commerce experience effortless for small business owners caught the attention of Shopify, making Walton Birch LLC a part of the Shopify Partner Program.


Tell us about the roots of your entrepreneurial journey. 
I initially became an entrepreneur out of necessity in 2009. I wasn't making enough money at my full-time internship, so I began building websites for local small businesses as a side hustle. After a few job promotions in my full-time career, I stopped doing the side hustle thing altogether and vowed never to live the side-hustle life again.

But after making the decision to leave corporate America and become a full-time entrepreneur, I came back to it in 2019. Getting my MBA in 2016 gave me new skills I could use in freelance consulting and the confidence to go into business for myself. Being in the MBA environment also introduced me to many successful entrepreneurs and changed my understanding of what entrepreneurship could be.
Tell us about your company. 
I founded and work on two companies.
I founded Walton Birch in 2019. Walton Birch is an e-commerce consulting firm that helps entrepreneurs and small businesses launch and grow online stores. When it comes to websites and e-commerce stores, most entrepreneurs expect a Field of Dreams outcome ("if you build it, they will come"). Walton Birch helps store owners fill in the gaps between getting started in the business and successful outcomes.
In 2021, I co-founded the Black Lady Business School with Tamay Shannon, another local consultant. Black Lady Business School reduces barriers to revenue for minority women entrepreneurs by connecting them to resources and opportunities, educating them on essential business knowledge and skills, and creating networking opportunities with their colleagues at different stages in business. 
How did you come up with your idea for your companies?

The idea for both businesses came from a desire to help small businesses succeed and bring more visibility to women and people of color in business. Walton Birch began as more of a marketing intelligence agency, but the Covid-19 pandemic revealed weaknesses in the support system for minority and women-owned businesses, so I went back to what I knew best — websites. Seeing some of the struggles business owners went through to get funding during the pandemic made me want to create a network of support for Black- and women-owned businesses in Atlanta. 
What role did Scheller play in helping you become an entrepreneur and innovator?  

Scheller introduced me to a new way to think about entrepreneurship. Before coming to Scheller, I thought entrepreneurship was all Silicon Valley bros wanting to strike it big discovering the next Microsoft or Apple. I didn't see people who looked like me except in businesses that were labeled "hobbies" or "passion projects." At Scheller, I saw women and people of color becoming entrepreneurial leaders. I learned about emerging technologies and trends impacting the workplace and saw how things like the gig economy expanded the definition of entrepreneurship. More importantly, I began seeing entrepreneurship as a way to lead innovation and social change by supporting the success of products and services targeted at historically excluded groups.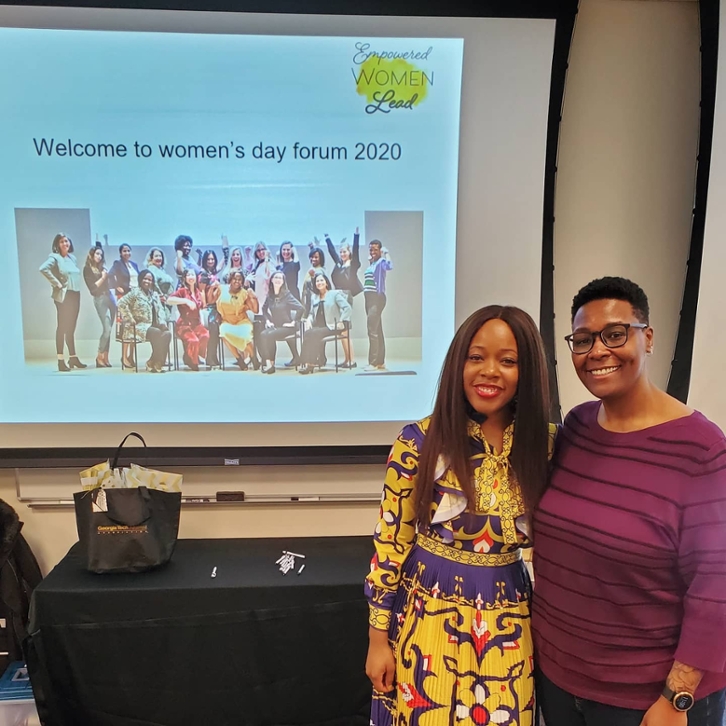 What's your favorite thing about being an entrepreneur? 

There are so many things! Setting my schedule and showing up as my authentic self are my top two, and they have made a huge, positive impact on my life. Also, having the opportunity to support other small businesses and create paid job opportunities for students and young professionals makes me proud.
 
Who are some of your inspirations and mentors?
I learned about entrepreneurship through my mom. She started her own business when I was in middle school, but I never appreciated how difficult it was for her to get her business off the ground. When I started my entrepreneurship journey, I already had cheerleaders in my corner who knew what I was up against and going through. My mom, dad, and wife have all been huge sources of inspiration and motivation throughout my journey. I am also eternally grateful and indebted to my SCORE mentor Christiana Datubo-Brown who fought to get and keep me on track throughout my first years in business. She helped me sign my first client, and she helped me successfully pivot during the pandemic.