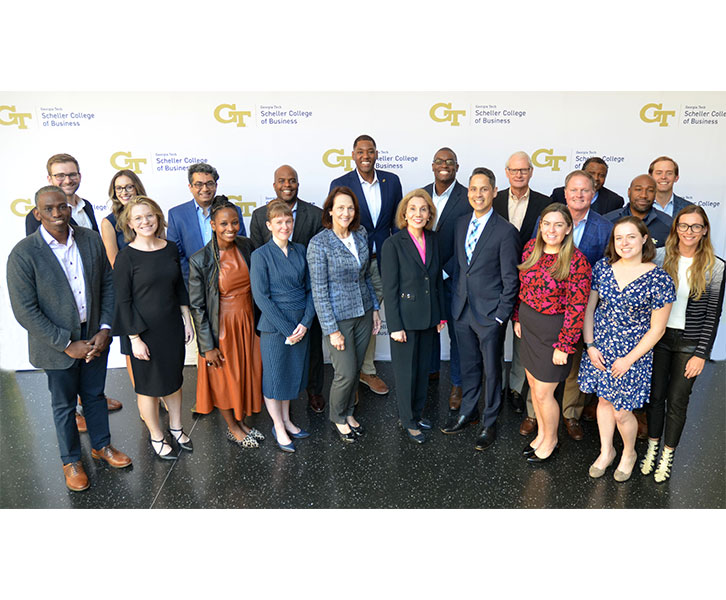 Creating a new organization can be a daunting undertaking. Leaders must have the vision, drive, and courage to act on their plan. Selecting and bringing in new members is essential to this success. For the organization to flourish, new members, like many entrepreneurs, must possess confidence, capability, and commitment to develop their new "startup."  
 
At the Georgia Tech Scheller College of Business, a new Young Alumni Advisory Board (YAAB) has been created and members kicked off their inaugural meeting in early October. Fifteen out of 78 nominees were appointed for a two-year term as its first cohort.
 
The mission of the YAAB is singular - to support Scheller's Strategic Plan while increasing the engagement of young alumni. Like the existing Scheller Advisory Board members, YAAB members will also offer networking and mentoring opportunities to students and alumni and philanthropic opportunities for its members. This new board will act separately from the existing Scheller Advisory Board but will receive invaluable knowledge, mentoring, and feedback from its members.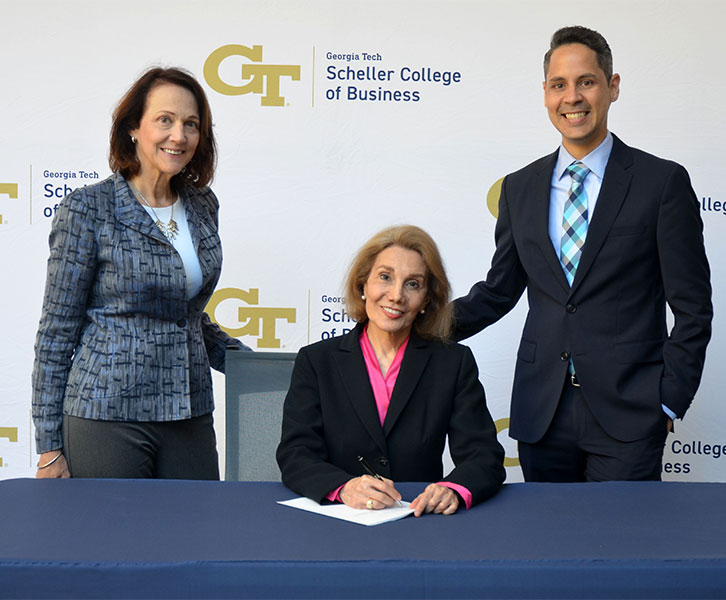 Daniel Diaz, MBA '21 and manager at the Southern Company, is the new chair of the board. Originally from Puerto Rico, Diaz holds a B.S. in Electrical Engineering from the University of Puerto Rico - Mayagüez (UPRM) and an MBA from Scheller. He smiles broadly when he talks about his alma mater and his role in its future.
 
"Scheller has a very special place in my heart, in my life in general," Diaz explained. "I wanted to get an MBA and I wanted to go to Georgia Tech specifically - it was Scheller or bust for me. I was born and raised in Puerto Rico and the brand recognition of Tech is strong enough that it flies 1,000 miles southeast of Atlanta. To be part of that history, of that culture, was big for me. When I saw the opportunity to join this new board, I wanted to be part of the history of Scheller and Georgia Tech, and I was lucky enough or blessed enough to be selected."
 
A Young Alumni Advisory Board is Born
 
The idea to bring in young alumni to help determine the course for Scheller came about when Dick Bergmark, IM, '75 and Hon. Ph.D. '22, started looking at the rankings of other business schools and noticed a commonality among a few of those with high rankings - they all have young alumni advisory boards.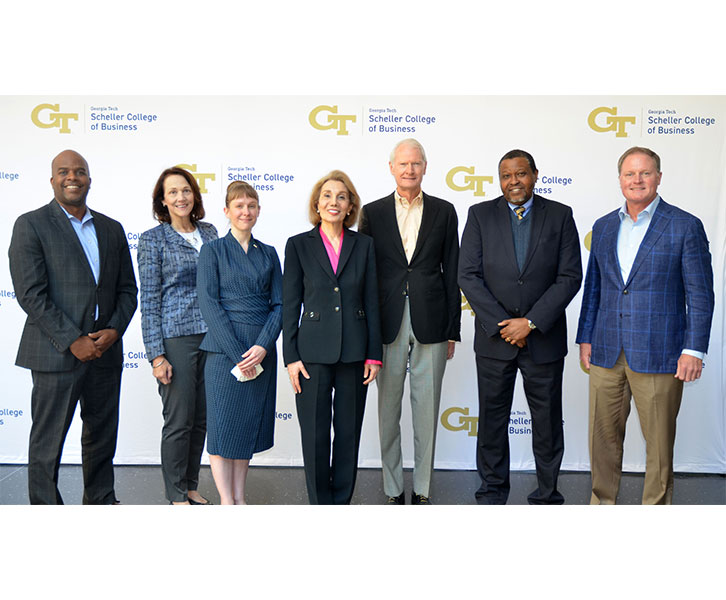 "My first look into the rankings indicated that our engagement with young alumni was not providing them with the access or forum to engage with Scheller, a business school that they clearly cared for. I took this to several young alumni and probed them for what we could do to improve engagement. Most of them felt we needed to create a structured forum for them to contribute, and that should be through a young alumni advisory board. I don't think I came up with the idea as much as I was fortunate to be in a position where I could facilitate creating it with the support of the Scheller Advisory Board," said Bergmark.
 
Bergmark is very quick to recognize the true work behind the scenes came from the Advisory Board Exploratory Committee, which spent six months compiling data, studying peer institutions, running focus groups, and creating surveys for young Scheller alumni who had graduated within the past 10 years. With the help of Mary Grace Herrington, director of development, the Committee was formed with Bill Magee, IM '85, as the chair. Members included Bergmark, Dennis James, MGT '92, Michelle Mabery, MBA '14, and Jacquelyn Renée Schneider, BSCS '06, MBA '18, with Teresa Smith, IM '83, Tommy Lester, MBA '11, and Tony Kimani, MBA '14 joining later for team interviews. They met regularly and produced a framework for eligibility requirements, mission, and bylaws.
 
"The launch of the Young Alumni Advisory Board is an exciting new way for our alumni to engage and serve as a conduit to our diverse stakeholders. With their different perspectives and experiences, the YAAB is an innovative accelerator and will bring additional richness to our community for many years to come," said Schneider.
 
Magee agrees and sees the launch of the YAAB as something particularly important to Scheller's future development efforts.
"I am so excited about the formation of the Young Alumni Advisory Board. I was looking for candidates with the energy and passion to be visible and vocal advocates of Scheller, as well as Georgia Tech. I was looking for individuals with the ability to increase young alumni engagement with Scheller and Georgia Tech, to encourage the best and brightest to come to Georgia Tech, and ultimately increase the philanthropic efforts of young alumni," he said. 
 
Adding Value to the Student and Alumni Experience
 
The Exploratory Committee had specific guidelines for choosing the YAAB's inaugural members. They wanted to ensure this first cohort could fulfill their mission and set the standards for a strategy of engagement that would deliver impact in alignment with the Scheller vision, Herrington explained.
 
Exploratory Committee member Dennis James describes where he sees the group adding value.
 
"We need to focus on tangible outcomes of efforts that are measurable, whether they are emotional or monetary in nature. There are some easy steps where we can get a lift in fundraising, there are very important outreach initiatives that are on the table, and then there are very large strategic opportunities that will take a while but would differentiate Scheller from most other business schools in the world."
Through interviews with applicants, Bergmark observed that these alumni were interested in learning how boards operate, conduct their business, and get things done. More importantly though, they wanted to give back. As former undergraduate and graduate students, some of the young alumni were recipients of scholarships from other Scheller alumni, including some donors on the Scheller Advisory Board. And they are eager to pay it forward.
 
Right now, the YAAB is gearing up for its new role within Scheller. With mentorship from Scheller Advisory Board members, Diaz is confident that the cohort will make a difference in alumni participation and is already planning on cultivating an inclusive environment where every alumni is included and engaged.
"Adding an additional 15 board members per year, we envision growth to full board membership of 50 in about three years," said Diaz. "It's an exciting time to support Scheller College, so watch for next year's membership campaign," he said with a broad smile. 
 
 
2022 – 2024 Young Alumni Advisory Board Members

Kelly Albano
Priyank Arora
Abbey Callahan (ex officio)
Duane Carthy
Sara Chamberlain
Liz Davis
Daniel Diaz (chair)
Garry Fielding
Darby Foster
Anne Gusler
Marcus Harmon
Mary Grace Herrington (ex officio)
Sam Medinger
Drew Roland
Chad Sims
Denise Smith
Hemang Subramanian