Georgia Tech Scheller Executive MBAs bring a lot to the table. Their business credentials and years of experience give them a competitive edge wherever they go. But when it came to their class trip to Portugal and Spain, they also exhibited a deep desire to look outward. Some came unsure about their roommate assignments or navigating the language differences, but their uncertainty was matched with an eagerness to learn more about Portugal and Spain's local cultures and companies, unique business challenges of the region, and themselves.  
  
Jabrille Williams  
Executive MBA - Management of Technology '22 
Chief Operating Officer, JT Asphalt 
"Our class journey to Portugal and Spain has been a life-changing experience where we witnessed history literally around every corner.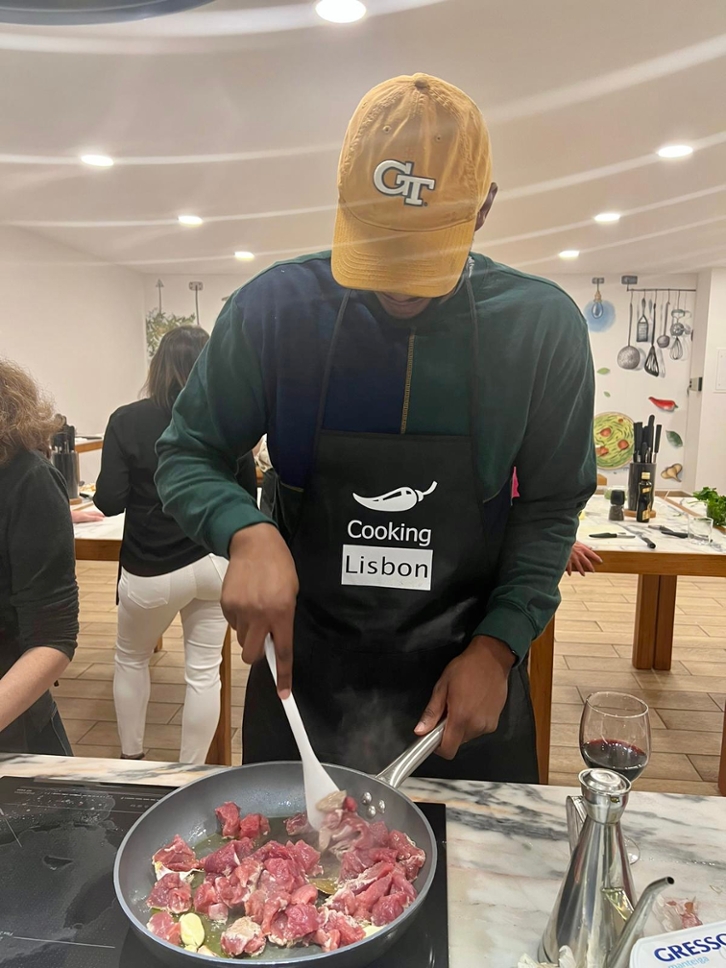 We were able to use all our senses to become one with each city we visited. From our authentic Portuguese cooking classes to our amazing business trips each day to see the innovative prowess of companies like Ferrovial and Telefónica, this was truly a one-of-a-kind experience.  

Where else could you witness the exquisite detail of the Toledo Cathedral, the genius architecture of the Roman Aqueduct in Segovia, and the beautiful walls of Avila all in one weekend? Our class made memories to last a lifetime and we now have friendships to match. On our journey, we truly understood what it means to be a part of the Georgia Tech Family!" 
Chris Staufer  
Executive MBA - Global Business '22 
Senior Information Technology Project Manager, CRH Americas 
"My father once said it's always valuable to consider the international audience when growing a business.  By meeting with local business owners, we got to see some of the shared and unique challenges they face in each market.  Learning how they approached those challenges, and adapted, is always useful knowledge. This coupled with our coursework studying the local cultures and companies should pay dividends in our current careers and in future positions.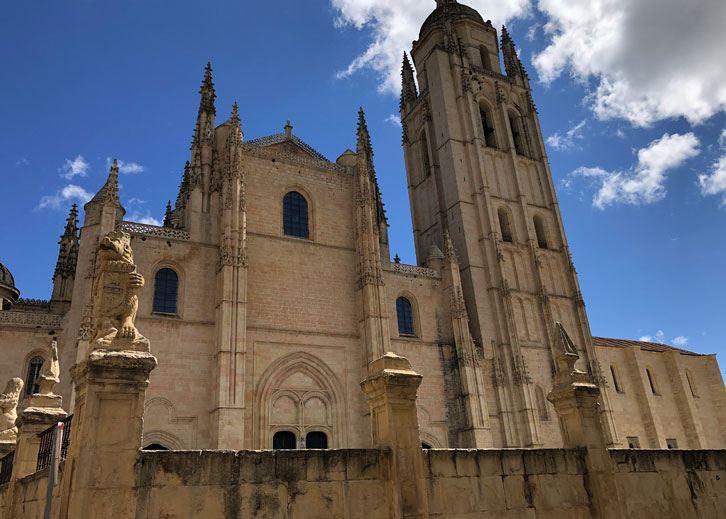 Both Portugal and Spain were amazing to visit, and it was interesting to see how walkable the two cities were. The locals were incredibly friendly and hospitable, and language was rarely a concern. We were fortunate to get connected with the culture and the locals, thanks to Georgia Tech's travel partners, who offered guided tours and side trips to nearby cities such as Toledo, Avila, and Segovia. Great times were had all around. 
 
It's easy to focus exclusively on local markets to drive business value but looking abroad can create much greater opportunities. Programs like the International Residency at Georgia Tech lets students experience international markets and cultures firsthand." 
Jehan Haddadin 
Executive MBA - Management of Technology '22 
Account Management Director, Mastercard 
"The International Residency trip was a major highlight of my EMBA experience. While Georgia Tech provided us with an itinerary prior to our departure, I honestly had no idea what to expect. What would the company visits be like?  What would I do in my free time? Would I get along with my randomly assigned roommate for 12 days straight? This trip surprised me in more ways than I could have anticipated.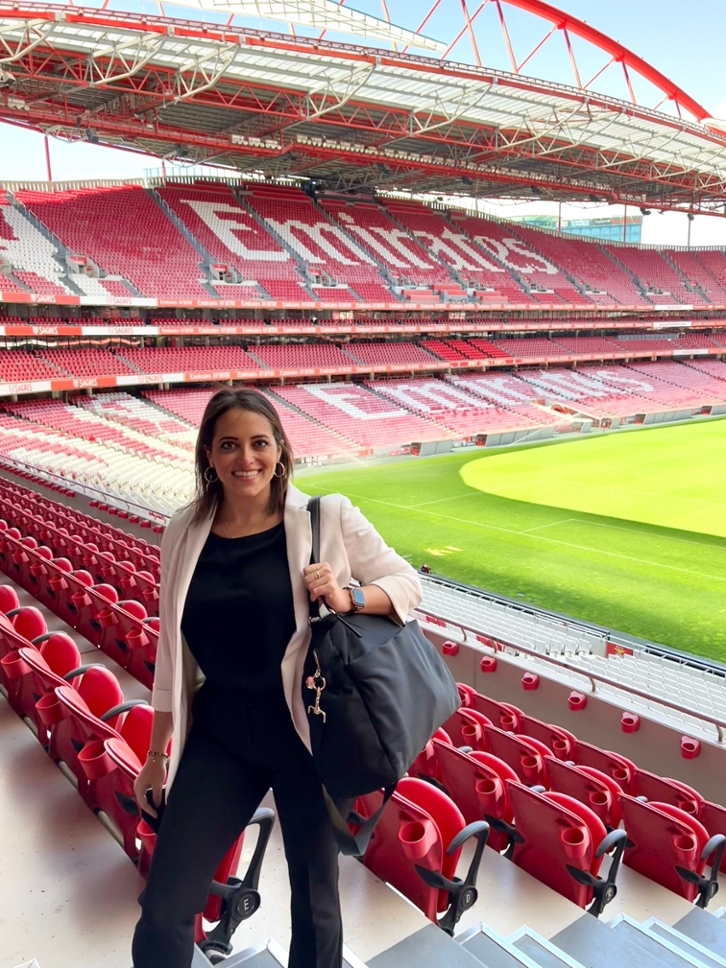 We spent our week meeting with various businesses around Lisbon, including global startups. It was eye-opening to learn about some of the different challenges global corporations have found operating in the region, as well as the number of opportunities that so many entrepreneurs have discovered in Portugal. Most of all, I enjoyed the time we spent meeting with local startups, learning about their founder stories, hearing about their development strategies, and understanding more about the various challenges faced in each stage of the process. We also had an incredible experience visiting Sport Lisboa e Benfica stadium, taking a private tour of the facilities and learning about the strategy behind managing a world-renowned soccer organization.   
 
After almost a week in Portugal, we made our way to Madrid, one of my favorite European destinations. While we were there, we learned about the local tech market in one of Europe's emerging startup hubs and also met with global companies like Telefonica and Ferrovial. It was particularly interesting to learn about the global success of Ferrovial, an international corporation with reach as far as Atlanta, where they're supporting some of our local infrastructure projects. During our free time, we ventured out to explore ancient Spanish cities like Toledo, Avila, and Segovia, watched Flamenco dancers in centuries old taverns, and ate our weight in tapas (give me all the jamón)!
We made memories and bonds to last a lifetime in the Iberian Peninsula. I'm so incredibly thankful to the staff at Georgia Tech for all the work they put into planning such a great trip. I'm especially thankful to my fellow EMBA classmates for making it an experience of a lifetime. Gracias and obrigado!  
 
And if you're wondering what happened with the roommate situation… we decided to make some post-graduation travel plans together. Destination: TBD."