All eyes have been fixed on the state of the economy as it becomes more uncertain amid high inflation and continued warring overseas. While the economy is showing signs of cooling, the career outcomes experienced by Georgia Tech Scheller MBA grads are at record highs. Perhaps most remarkable, the Class of 2022 reached a 100% employment rate, with an average base pay of $136,819, a marked increase from just one year ago. Scheller MBA students continue to see success in highly sought-after consulting and high-tech jobs, which captured 56% of Class of 2022 grads.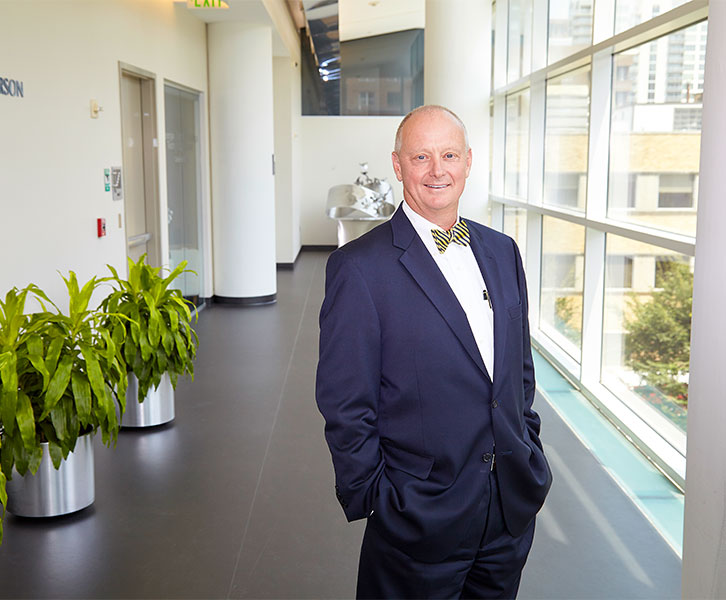 Dave Deiters, executive director of the Jones MBA Career Center, remains aware of the current economic cycles, but his eyes are always focused on the unique journey of each MBA student that walks through the Career Center doors. "We focus on the individual student, not the overall stats," he said. "Stats are a result. Not a goal." Students come to know this focus and attention to detail first-hand as they navigate the course of their MBA.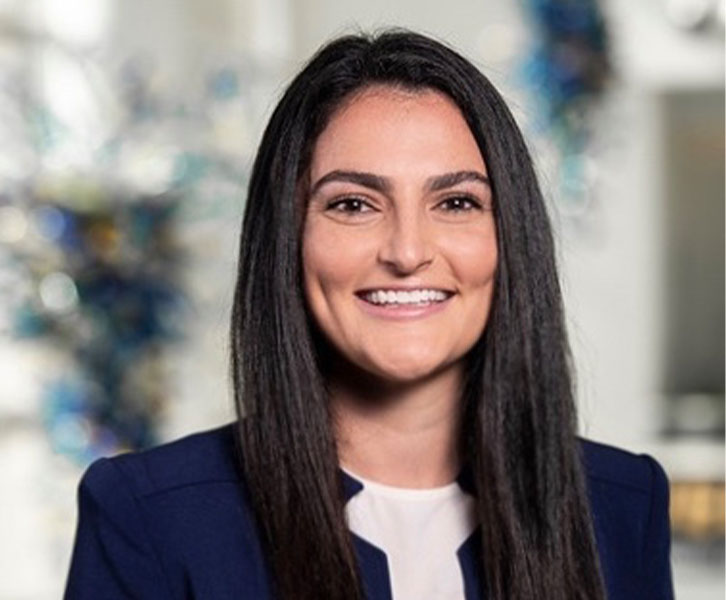 Suzy Livingston, Full-time MBA '22, felt the genuine support and care of her Career Center advisor every step of the way. "I remember meeting with my career advisor over the summer before school even started to set up a plan for my internship search and discuss where I might be interested in interning," Livingston shared. "After that, they were there for me for multiple resume reviews, mock interviews, and negotiating my full-time offer. They were also there with a smile and a friendly face when school and the job hunt got challenging. They were my biggest cheerleaders."
 
Livingston connected with her advisor from the very beginning, and she built a relationship over time with frequent check-ins. "Being proactive with meetings will allow the Career Center to really get to know you as a person and you to know your coach in order to have the most seamless job hunt possible," she said. Livingston credits her full-time offer at Kimberly-Clark to both the Career Center and giving 110% during her internship there the previous summer.
 
Kimberly-Clark is among the group of key companies Scheller has built a relationship with. In fact, the Class of 2022 employment trends have a subtler story to tell; one Deiters is most excited to share. It begins with the employers themselves. "We work hard to provide the widest possible breadth of employment opportunities for our students," said Deiters. "For the Full-time MBA Class of 2022, we had 32 unique employers across 10 different industries. For a program that enjoys the deep richness of a smaller size, Scheller also enjoys remarkable employer relationships."
 
Those strong employer ties benefit MBA students on an individual level as they partner with the Career Center for their success from the beginning. "It was truly an unbeatable feeling to receive a full-time offer after my internship," shared Livingston. At the end of her MBA journey, Livingston felt joy, relief, and accomplishment, as well as gratitude for the support she had along the way.