The Georgia Tech Scheller College of Business MBA Annual Fund was created in April 2019 as a way to provide direct support to MBA students and alumni. The fund is the first of its kind at Scheller and provides alumni and friends with the ability to sponsor activities like National Black MBA Conference participation, MBA case competitions, and partial student fellowships.  
 "The MBA Annual Fund allows alumni to give back in very specific, tangible ways, which has been especially valuable given all the challenges of the last year. Student support opportunities are made possible by donations ranging from $150 to $10,000, gifts of every size truly make a difference," said Kate Konecny, Director of Development.
Katherine Crosby and Akshay Verma are two of this year's Full-time MBA students who benefited from the MBA Annual Fund in very different ways.
Crosby is a first-year Full-time MBA student, and the MBA Annual Fund directly funded her tuition, allowing her to engage heavily in the Scheller community. Crosby serves as the first-year representative for the Marketing Club and the Peer Leadership Committee, planning events and encouraging student engagement to enhance the overall MBA experience. She is also a Forté Ambassador, engaging women in business in the Atlanta area.
One of Crosby's goals during the MBA program is to remain involved in the greater community. She tutors under-resourced students and serves on multiple volunteer committees with organizations in social justice, education, and innovation spaces.
"With the help of the MBA Annual Fund, I've been able to feel comfortable and confident making the most of my time as a student, while staying actively involved in both the Scheller and Atlanta communities. I know that I will be well-prepared to be a leader not only within an organization but in my community at large," said Crosby.
Verma is a second-year Full-time MBA student and the Vice President of Professional Development for the Graduate Business Council (GBC). In his role on the GBC, one of Verma's goals was to find additional experiential learning programs for Scheller MBA students. At the beginning of the academic year, Verma was introduced to MBA Impact Investing Network and Training (MIINT), a yearlong experiential investing lab with the goal of training the next generation of business leaders.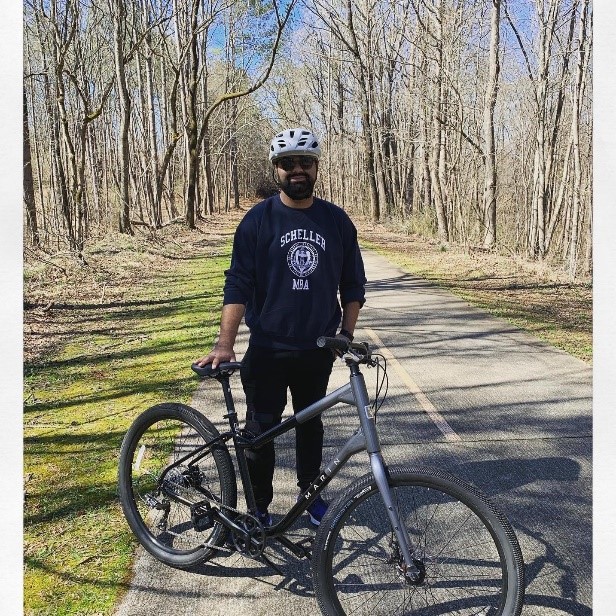 "As someone deeply invested in social impact with a strong entrepreneurial sense, I found myself gravitating towards impact investing initiatives, in particular MIINT," said Verma.
With limited funding to achieve his goal, Verma reached out to the MBA program. With the help of the MBA Annual Fund and an alumni donor, he was able to coordinate the sponsorship of 10 MIINT participants who gained access to a world-wide network of students interested in impact investing.
The MBA Annual Fund supports individual student opportunities, but also student passion projects like MIINT, that would otherwise not be possible. Funding provides opportunities for students to become involved at Scheller in meaningful ways, while allowing alumni to reconnect with the student experience.
Within the current environment, MBA Annual Fund gifts may also provide financial resources for students who have experienced unexpected changes to life and work circumstances during Covid-19.
Make a gift now to the MBA Annual Fund, or learn more by contacting Kate Konecny, Director of Development at kate.konecny@scheller.gatech.edu or 404-291-8268.