"The Melting Pot of the South."
That's one description of Atlanta – to go along with "The Hollywood of the South" and "Silicon Peach." At its core, Atlanta is a city rich in history, steeped in commerce, and open to all. Here, there is something for everyone – and always something to do.
"The city overflows with cultural gateways from food to music to sports to events which represent all corners of the earth," writes Scott Spencer, an engineer and first-year MBA student at Georgia Tech's Scheller College of Business. "When you ask friends what they're doing this weekend, you'll get answers like, "a black-tie gala for LGBTQ equality", "a rooftop Diwali party", or "tailgating at the motor speedway" – and that's just the norm. That's living in Atlanta."
THE GOOD LIFE: PERSONALLY AND PROFESSIONALLY
Spencer's classmate, Katherine Crosby – a Harvard-trained community program manager – describes Atlanta this way: "A large city [that] feels like a small town." To her, it has been easy to make connections and become involved in the community. Those aren't the only benefits to living in A-Town," Crosby adds.
"There are several major corporations with headquarters or major offices nearby, and the tech scene is booming, so there are many opportunities professionally. Lastly, there is plenty to explore in Atlanta and Georgia as a whole – amazing museums, plenty of parks, and you're just a short drive away from both lakes and mountains. Atlanta has so much to offer and is a great place to go to school."
And a great place to work too. After all, the Atlanta metro boasts 16 Fortune 500 companies, including UPS, Coca-Cola, and Delta Air Lines. And that doesn't count the country's largest airport. Downtown, you'll find Tech Square, a magnet for talent and a haven for startups, venture capitalists, tech firms, academic research centers, and corporate innovation centers for companies like AT&T and Home Depot. Covering eight blocks in Midtown, Tech Square is a hub like no other. Best of all, it sits right outside the doors of the Scheller College of Business, writes Nona Black, a 2020 grad who'd previously worked in Tech Square and managed Scheller staff as clients.
"Tech Square is a unique place where the Georgia Tech community, startup entrepreneurs, and corporate innovators walk the same halls and sidewalks, attend the same community events, and share tables at the same coffee shops. It is a community of driven people who respect each other's intellect, capabilities, and ideas and who are excited to collaborate."
"WE DO IT ALL"
Tech Square may have been designed by Georgia Tech graduates, but its companies employ a sizable number of Scheller alumni. As a result, the area carries an entrepreneurial spirit and reflects Scheller's emphasis on technology and innovation. Youngtak Lee, a first-year MBA and R&D engineer from Seoul, touts how Scheller sits alongside the College of Engineering – a program he ranks among the best in the world. That proximity creates opportunities, such as the ability to take courses in emerging topics like digital transformation early on. At the same time, Lee adds, the Scheller curriculum immediately exposes MBAs to the cutting edge forces and then enables them to take deep dives into these areas to understand their true possibilities.
"MBA students can also take a course in computer engineering and other courses in different departments to explore the knowledge such as analytics, machine learning, and AI while linking them to the business cases and course electives," Lee adds. "Georgia Tech takes student engagement and learning very seriously, and it enables students to become well-rounded individuals upon their graduation and stand out among other top elite MBA candidates in the nation."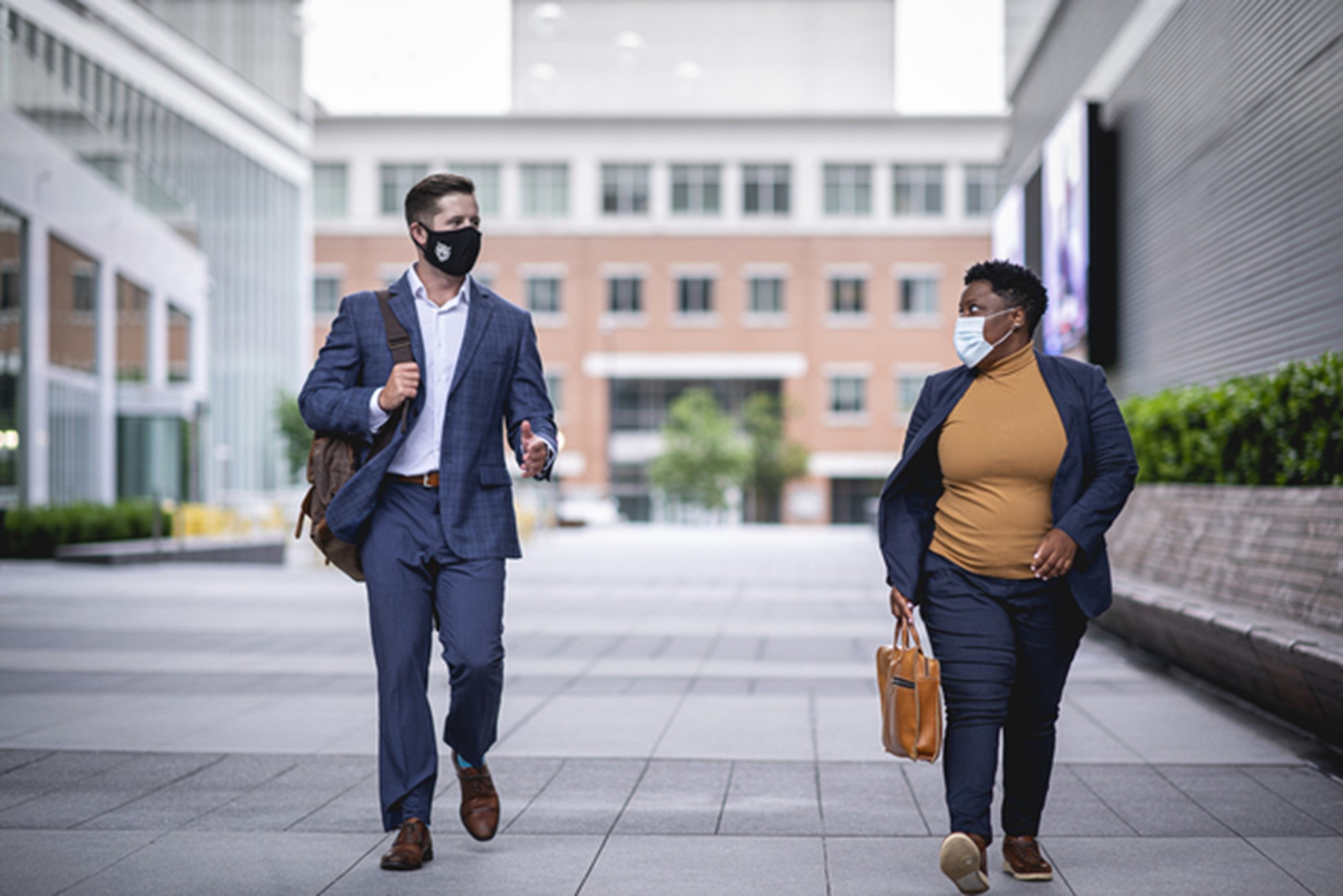 Just don't think of Scheller as an extension of the engineering program populated by "techie(s) who can only talk about computers and Dungeons & Dragons." That latter description comes from Diana Nichols, a 2020 P&Q Best & Brightest MBA. Before business school, she was a trained economist who ran an escape room. Now a finance manager at PepsiCo, she lauds the program's ability to get MBAs comfortable with technology and analytics. In the end, that's only part of the Scheller difference," Nichols adds.
"The truth is we are just as well-versed at leading teams and building brands as we are at coding and role playing. We do it all."
That versatility is rooted in three dimensions: exposing students to an array disciplines, teaching them how to think holistically, and providing platforms so they put their learning into action.
"At Scheller, the process of refining an idea is one where students test the feasibility of the concepts by drawing from business, art, and engineering backgrounds," observes Daniel Odinaka Okegbu, who holds master's degrees in both mechanical and aerospace engineering. "The professors also participate in this process, where they challenge students to think critically and apply real-world experiences. The result of this process is the creation of unique ideas, products, and successful companies. The TI:GER (Technology Innovation: Generating Economic Results) program and Georgia Tech's Create-X start-up program are a testimony of the innovation and creativity instilled in students. I have seen some of my classmates present a concept/idea in class and then moved forward to participate in the Create-X program. Creativity and innovation have no limits at Scheller."
DON'T NEED TO BE A 'TECHIE' TO EXCEL
And Scheller is the perfect place for a professional like Odinaka Okegbu. An aerospace engineer for the U.S. Army Research Lab, he helped create a new material whose properties are not found in nature. However, you don't need to be a tech savant or science whiz to excel in the Scheller MBA. The Class of 2022 is proof of that. Take Katherine Crosby, who spent four years helping to run the Atlanta Jewish Film Festival. This included the festival's 20th anniversary extravaganza, a tribute to the joint efforts between African-African and Jewish communities during the Civil Rights movement. The event included a panel featuring luminaries like Martin Luther King III, a joint choir performance between the singers from the Ebenezer Baptist Church and The Temple, and even an appearance from Peter Yarrow from Peter, Paul, and Mary.
"Despite a challenging workload and numerous details to manage, my efforts were well worth it," Crosby explains. "The 2,500 audience members were wowed by the film, pre-film performance and post-film panel, as noted through a standing ovation and emails from audience and Board members calling the night "simply spectacular," "perfect," and "Best Opening Night ever!". I will never forget that incredible night and the impact I was able to make."
Speaking of impact, Claire Bilkert was part of a team that produced two large scale brand partnerships at Lowe's. Two years ago, Francesca Sally was selected to be part of Jacob's Engineering global training program. Here, she traveled across Australia, New Zealand, and represented the company's Black Employee Networking Group on panels with the CEO. In Afghanistan, Jarrod Snell, a U.S. Army Captain, worked with the Afghan Army to increase stability in the country's northern region. Before Scheller, Anthony J. Hodge completed the ultimate test of strategy and endurance: He negotiated his company's UPS contract.
"If you are looking for a brain teaser, I advise you to pick up a UPS contract," Hodge jokes. "They are not meant to be absorbed in a single sitting. It took myself, and an all-star team beside me weeks to digest the current language and then plan our attack on negotiations. In the end I was able to generate an annual savings of $1M. The kicker was we were able to avoid a peak season variance clause in the process. This clause would trigger penalties if we were over or under our forecasted parcels for the year. We were one of the only shippers of that size that year able to avoid that clause."
GRADES DON"T MATTER…UNLESS YOU WANT TO PROVE SOMETHING TO YOURSELF
That momentum has carried over into Scheller for the Class of 2022. Suzy Livingston, a public affairs coordinator at Florida Atlantic University, landed a summer internship at her target company: Kimberly-Clark. The same was true for Francesca Sally, who'll be joining IBM's Extreme Blue program this summer. By the same token, Youngtak Lee earned spots in both TI:GER (Technology Innovation: Generating Economic Results) and MIINT (MBA Impact Investing Network & Training).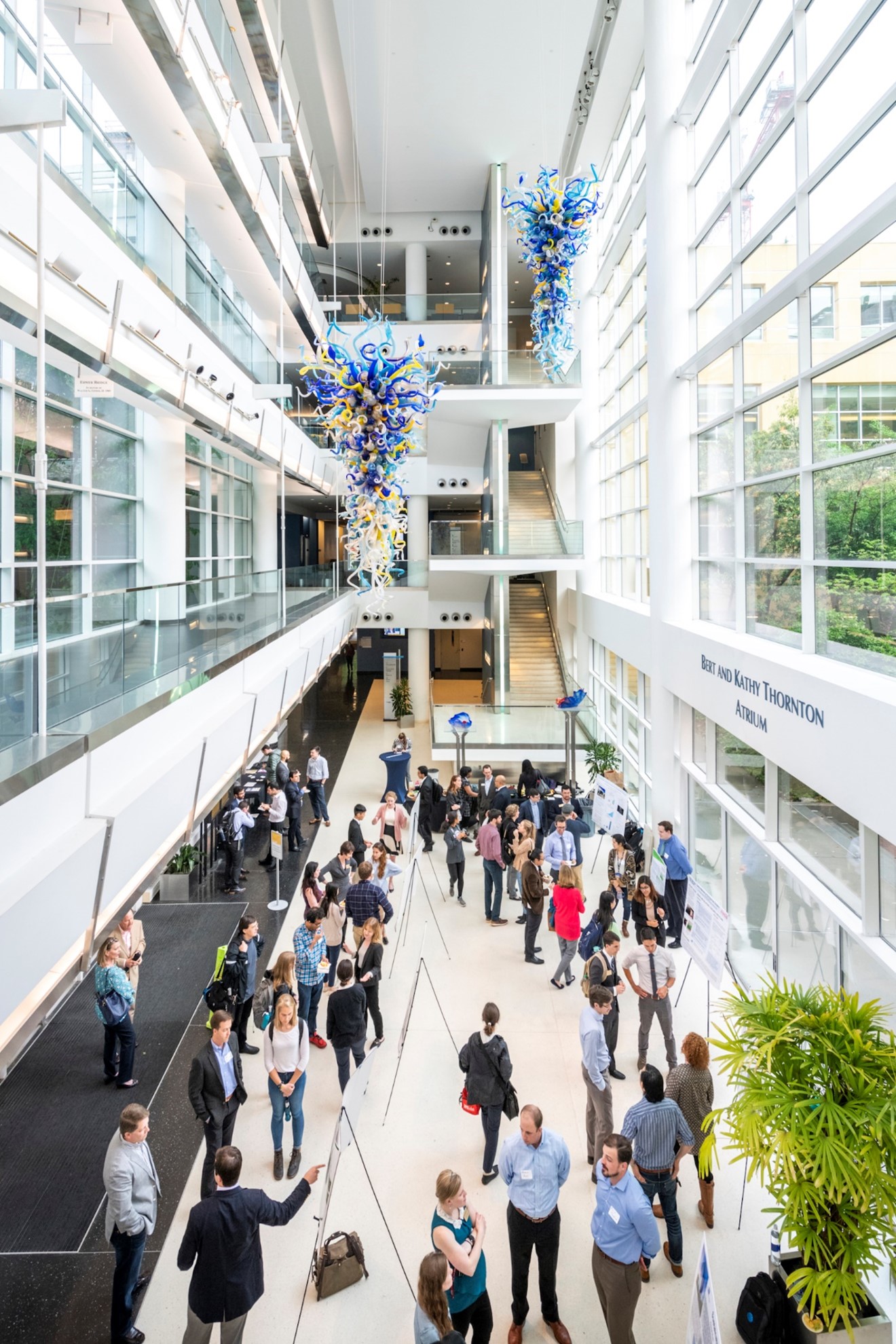 "The TI:GER program was one of my main reasons to join the dual degree program because it offers entrepreneurial experiences and knowledge. The MIINT program offers a unique experience to the MBA students and enables the students to act as impact investors with an actual investment fund to identify and invest in a startup that shows a potential for both financial and social growth."
Then again, Jarrod Snell, a History major as an undergrad, takes his biggest pride in notching high grades in his "quantitative heavy" courses so far at Scheller. "As someone from a non-traditional background and who had not been in school for over seven years, I feared some of the quant heavy courses that are required at the beginning of the program. However, Scheller's professors, staff, and resources are among the best in the country and they will ensure that anyone who puts in the effort will have the opportunity to succeed."
"THEY ARE READY TO BE WRONG"
Capitalizing on these opportunities requires work. Katherine Crosby learned that lesson during her years at Creative Artists Agency, whose clients range from Tom Hanks and Keanu Reeves to Lady Gaga and Bruce Springsteen. Crosby's climb to agent trainee could sometimes be humbling. In her rotation, she would sometimes work 15 hour shifts, often doing the "grunt work – moving chairs, setting up meetings, [and] delivering packages." However, the experience taught her something she calls pivotal: the value of humility and hard work.
"Going through that program reinforced the importance of understanding all aspects of how an organization works, from the bottom up. I now feel incredibly fortunate to be in business school where I comprehend the value of knowing all different sides of a business. I additionally know that my ability to dive in and get things done – no matter how long, challenging, or tiring –  is serving me well in school."
Crosby isn't alone in possessing a willingness to get her hands dirty. Anthony J. Hodge pays his classmates the ultimate compliment in just six words: "They are ready to be wrong." "I don't think anyone in my class is scared to share an opinion or offer a counter one. While they are all comfortable sharing what they think is right, they are equally open to hearing the other side and changing their initial conception. We all chose to come to a place that values the collective knowledge of the class. We understand that we don't have all the answers, but we certainly find them together."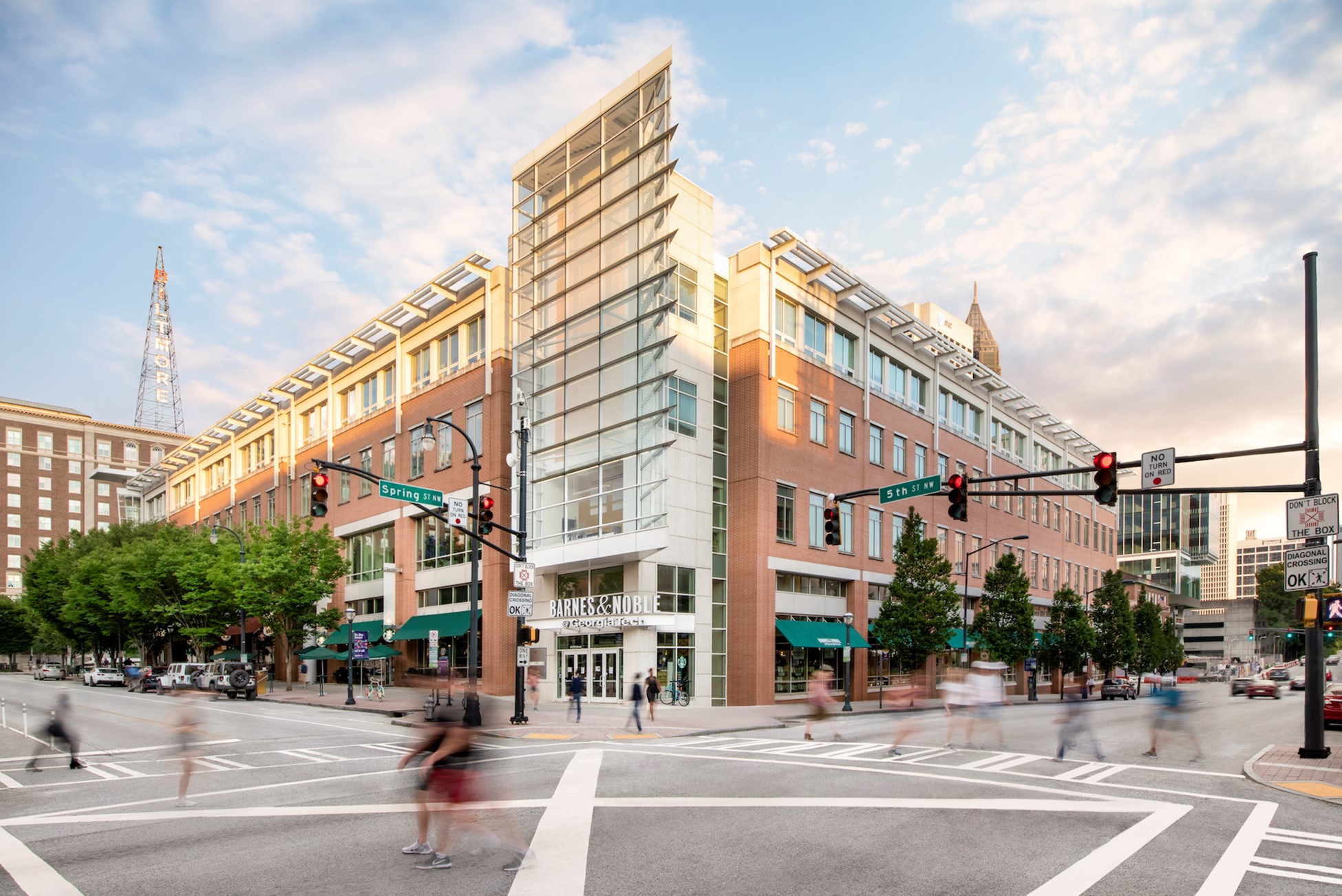 Just don't mistake meekness for weakness with the Class of 2022, adds Scott Spencer. "Every Scheller student is sharp and driven, but it's the diversity of my class that has spurred some fascinating in-lecture discussions. Many of my peers have had a personal experience with these business topics and they can explain how these concepts played out in their own careers. Scheller has done a great job leveraging this diversity into strong core teams. This is a small group that collaborates on some assignments during the first semester. My team is an even mix of men and women representing four undergraduate majors, three states, two countries, one master's degree, and 26 years of combined business experience. We were really successful together because our unique strengths balanced so well."
SCHELLER STANDS OUT IN INNOVATION AND CREATIVITY
By the numbers, Scheller enjoyed a 16% surge in applications during the 2020-2021 cycle. Ultimately, the school enrolled 66 full-time MBA students in the 2022 full-time MBA class. Test-wise, the class produced a 680 median GMAT, with GRE test-takers averaging a 159 in quant and 158 in verbal. The class also consists of 33% women and 23% underrepresented minorities. Another 14% of the class hailed from 10 countries overseas.
Par for the course, Engineering and Computer Sciences majors represent the largest segment of the class at 37%. Business and Management majors account for 15%, followed by Social Sciences, Humanities, and Sciences majors each making up an 11% share. When it comes to work experience, Manufacturing and Engineering professionals account for 15% of the class, followed by Technology (12%), Consulting (11%), Financial Services (8%), and Education (8%). The Class of 2022 also includes students who last worked in Government, Consumer Products, Logistics, Real E
Atlanta business ties aside, the Scheller MBA is known for making technology central to the programming. That certainly hasn't gone unnoticed at rival schools. In a 2020 U.S. News survey of business school deans, administrators, and faculty directors, the Scheller MBA ranked among the five best for Business Analytics and Information Systems programming – and Top 10 in Operations and Logistics.
However, it is more than technical skill that sets Scheller apart. In a 2019 Bloomberg Businessweek survey of students and alumni, Scheller notched the 7th-best scores for sparking innovation and creativity among students. Those sentiments were backed up by employers. In a similar Businessweek survey conducted with recruiters, Scheller ranked 5th for innovation and creativity (and 4th for having the most entrepreneurial students). Notably, MBAs take a core course called Managing Information Resources, says Luis Trejo, an engineer-turned-consultant. As a result, Trejo notes, MBAs were digging deep into topics like blockchain, cybersecurity, and crowdsourcing after they started.
ONE OF THE WORLD'S BEST CAREER CENTERS
And Scheller doesn't just teach innovation – they practice it! That became readily apparent, observes Scott Spencer, with the advent of COVID-19. "Scheller's faculty had to adapt their courses for a remote-centric environment and it's been a success. Professors found novel ways to make classes and assignments engaging through a broad toolkit of distance learning strategies. A few classes even adapted their curriculum to include the pandemic's impact on global operations and supply chain; they transformed COVID-19 from a challenge to a business case."
Beyond technology and innovation, Scheller boasts a second huge advantage: Career services. The Jones MBA Career Center produced the 2nd-highest composite scores in both student and alumni surveys conducted by The Financial Times and The Economist. In a 2020 interview with P&Q, Katie Lloyd, the school's associate dean of full-time and evening MBA programs, credited the school's early commitment to career development and deep relationships with top employers. However, she also singled out another factor in the center's success.
"The Jones MBA Career Center is comprised of a talented team of advisors with a balanced mix of corporate experience across targeted industries and hands-on career coaching know-how. At Scheller, career coaching does not occur through AI-based automated tools for interview practice or resume refinement; rather, the career services team enjoys a rich student to advisor ratio (29:1) across programs, which enables personal, specific, and in-depth coaching."
 View the entire Poets&Quants Meet Georgia Tech Scheller's MBA Class Of 2022 article.