This semester, a team of four Georgia Tech Scheller Full-time MBA students have partnered with Ron Sally, the founder of Project Greer Street, on an expansion project for the Denver-based initiative. Their work is a part of an MBA pro bono consulting practicum aimed at helping not-for-profit organizations based in Atlanta resolve key strategic challenges.
Project Greer Street is an award-winning, four-year academic enrichment program and college pipeline initiative that is focused on African American males in high school. The organization changes the life trajectory of its students by offering an innovative curriculum that develops students in a holistic way.
"We teach the students the tactics for academic success and provide them with an array of educational and experiential opportunities to broaden their life experience and cultural horizons," Sally explained. "We expose them to opportunities and individuals to facilitate the consideration of career options that the students may not have contemplated."
Scheller's pro bono consulting practicum is housed under the Institute for Leadership and Social Impact and provides students with the opportunity to work on projects that have extensive community impact. The MBA students that are a part of this pro bono consulting practicum are Ashley Bomm, Kristen Brinson, Deborah Crabtree, and Gabriela Solis.
"We're excited to partner with an organization that has such a powerful and impactful mission. Our goal is for Project Greer Street to expand nationally and continue to create more equitable opportunities for African American high school students," said Solis.
One of Project Greer Street's goals is for all its students to be admitted to a top-tier college or university because of the impact and options that such an opportunity provides the students. To date, the program's students have been admitted to more than 50 colleges and universities including Harvard, Duke, Georgia Tech, Morehouse College, Stanford, and many others while also earning more than $5 million in college scholarships and grants. The program's success has led to inquiries about expansion, which the MBA team is examining. The MBA team's goal is to help as many student beneficiaries as possible while determining what resources would be required.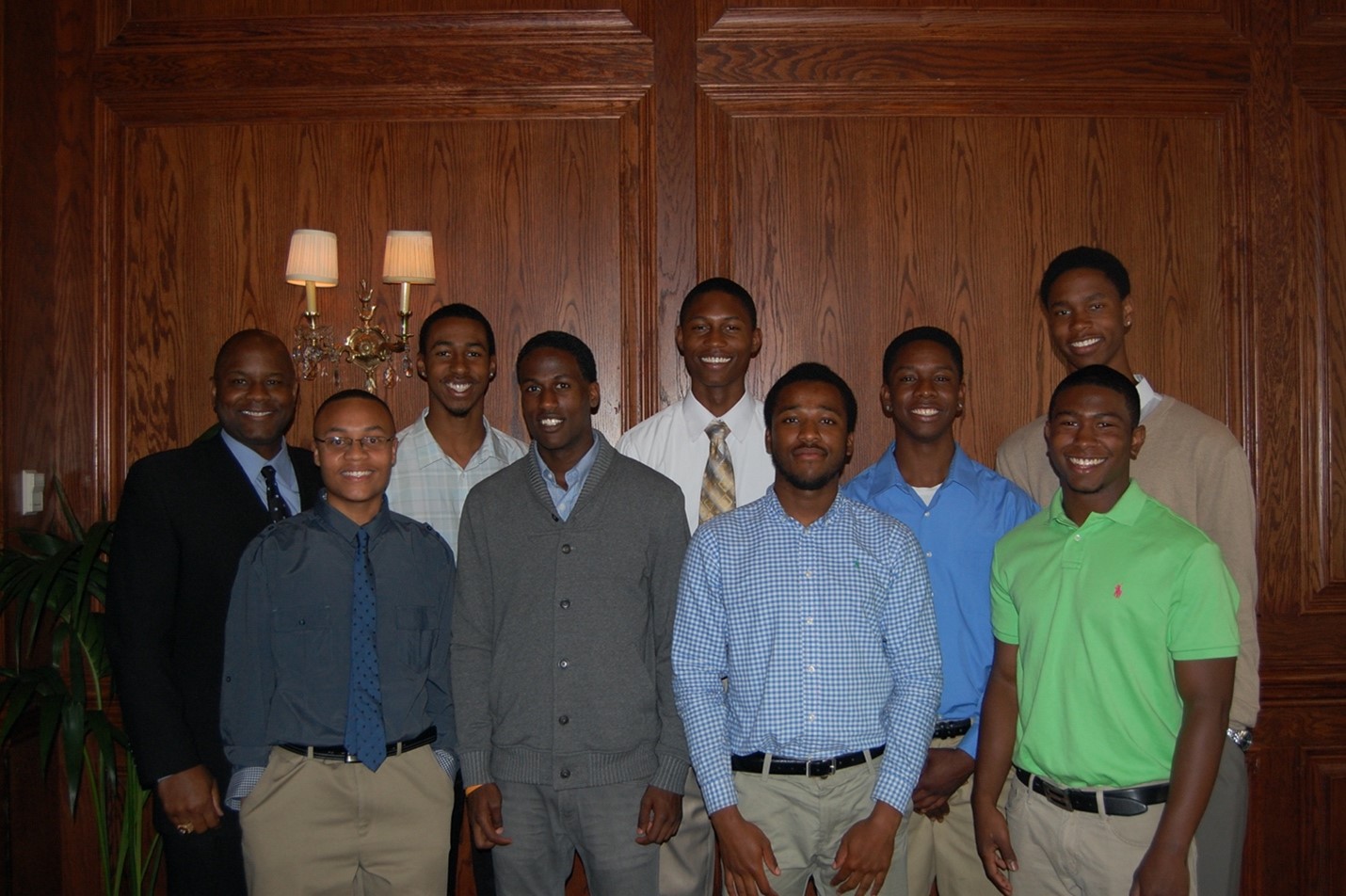 Project Greer Street is an award-winning high school academic enrichment program for young African American students.
The team has drawn on their experience in multiple functional areas, including operations, finance, marketing, and technology, to create a business plan for expansion strategy. Upon completion of a pro bono project, clients receive a presentation of findings to be considered for implementation. For pro bono practicum clients like Sally, the MBA team's work deeply impacts the company's strategic direction.
"The students' final recommendations will dictate what the future holds - what we may be able to do, when and if we should do it, and how it works. We're essentially looking at a whiteboard with nothing on it. What the Scheller team produces has real impact," explained Sally.
The pro bono consulting practicum is unique in its ability to provide students with the opportunity to positively influence their community while leveraging functional skills from their MBA coursework.
"It's rewarding to move the needle for a non-profit versus a big corporation that already has a lot of staff and resources. That's one reason I was drawn to the pro bono consulting practicum specifically. I have a lot of gratitude for being able to be an advocate," said Solis.
Learn more about Project Greer Street.