Spring is a time for new beginnings. To celebrate the arrival of spring, Georgia Tech Scheller College of Business MBA students volunteered for the Scheller Day of Service on March 20th.  Led by the Philanthropy Committee, students were able to choose from three separate projects: Frazer Center cleanup, Park Pride and Atlanta BeltLine Project, and Urban Farming in collaboration with Scheller's Blacks in Business.
Frazer Center Cleanup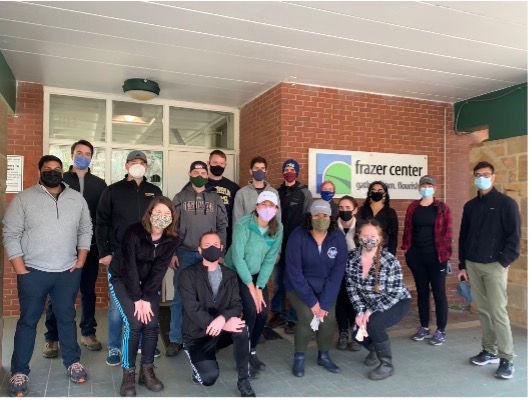 The Frazer Center's goal is to foster communities where children and adults, with and without disabilities, gather, learn, and flourish. The center is located on a 39-acre forest in the heart of Atlanta. Scheller MBA volunteers helped with the trail maintenance, which included shoveling mulch and distributing it throughout the forest. The volunteers also sandbagged to help prevent erosion at the creek.
Park Pride and Atlanta BeltLine Project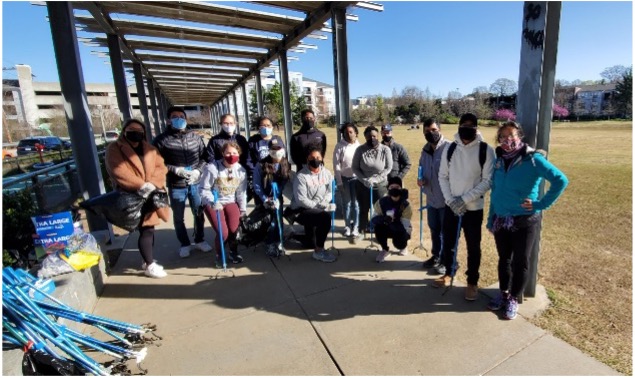 One of the crown jewels of Atlanta is the BeltLine and Scheller MBA students have adopted the Old Fourth Ward Skatepark section of the Beltline to clean up and beautify each semester.
"I like projects where we can help our surrounding community at Georgia Tech," said Melissa Ting, Full-time MBA student and one of the students in charge of the events.
Urban Farming in Collaboration with Blacks in Business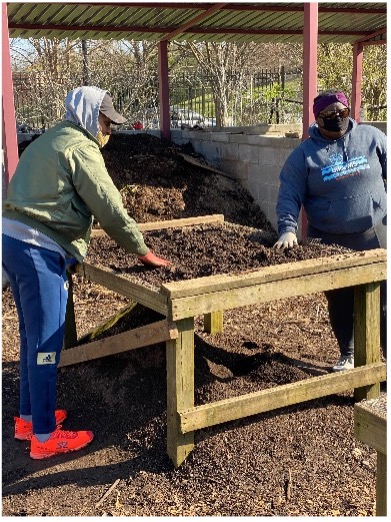 Scheller MBA students spent the day volunteering at Truly Living Well, a nonprofit educational Center for Natural Urban Agriculture. The non-profit grows food, connects people to food, and builds equitable and sustainable food communities. Volunteers completed various farm tasks to help keep the farm operating at peak levels and to keep the herbs and plants flourishing. The Philanthropy Committee and Blacks in Business wanted to work with an organization that is directly interested in investing in the area surrounding downtown Atlanta.
"By regularly harvesting healthy produce throughout the year, Truly Living Well provides Atlanta residents with a dependable and consistent source of fresh produce," said Denzel McCollum, Full-time MBA student and vice president of Blacks in Business.

The next Scheller Day of Service will be in fall 2021. The event is open to Scheller Full-time, Evening, and Executive MBA students.