For Mary Arfeli, a normal class weekend is a balance between attending class and developing relationships with her fellow classmates, with some meals and walks in between. Classes for Georgia Tech Scheller's Executive MBA (EMBA) program are held on select Friday evenings and Saturdays for 17 months. And though class may start at 5:30 p.m. on Friday night, Arfeli's preparation for the class weekend begins earlier during the week.   
"I schedule an intentional meeting with someone every week so that way by the end of the program, I can say I've met with most people in the program," said Arfeli. "I enjoy eating a meal with someone and asking them about their career, their goals, and the company they work for."
Arfeli, who is originally from Colombia, is in the Global Business cohort. She chose the Global Business specialization because she has worked in international business her entire career and wanted to acquire additional tools and frameworks. Her startup is even related to international business. Her and her business partner have created a platform where children can learn different subjects, such as coding, science, or piano, in a foreign language from a teacher who is a native speaker of that language.  In an essence, reaching two goals at once.
Arfeli began her EMBA program experience in the middle of the Covid-19 pandemic in August 2020. For Arfeli, the choice to embark on her EMBA journey during the pandemic was a difficult one, but also presented a way to look at the value of the program in a different way. 
"I looked at my decision to join the EMBA program from the perspective of, 'Who are the people that are going to say yes to this program?' The people that are going to sign up for this challenge mid-pandemic are people who are similar to me. They like to take on challenges. They like to take risks. They are willing to work in a very adverse type of environment. For me, joining the program and knowing these people were being that courageous, that made me sign up. If they can do it, I can do it, and we can all do it together," said Arfeli.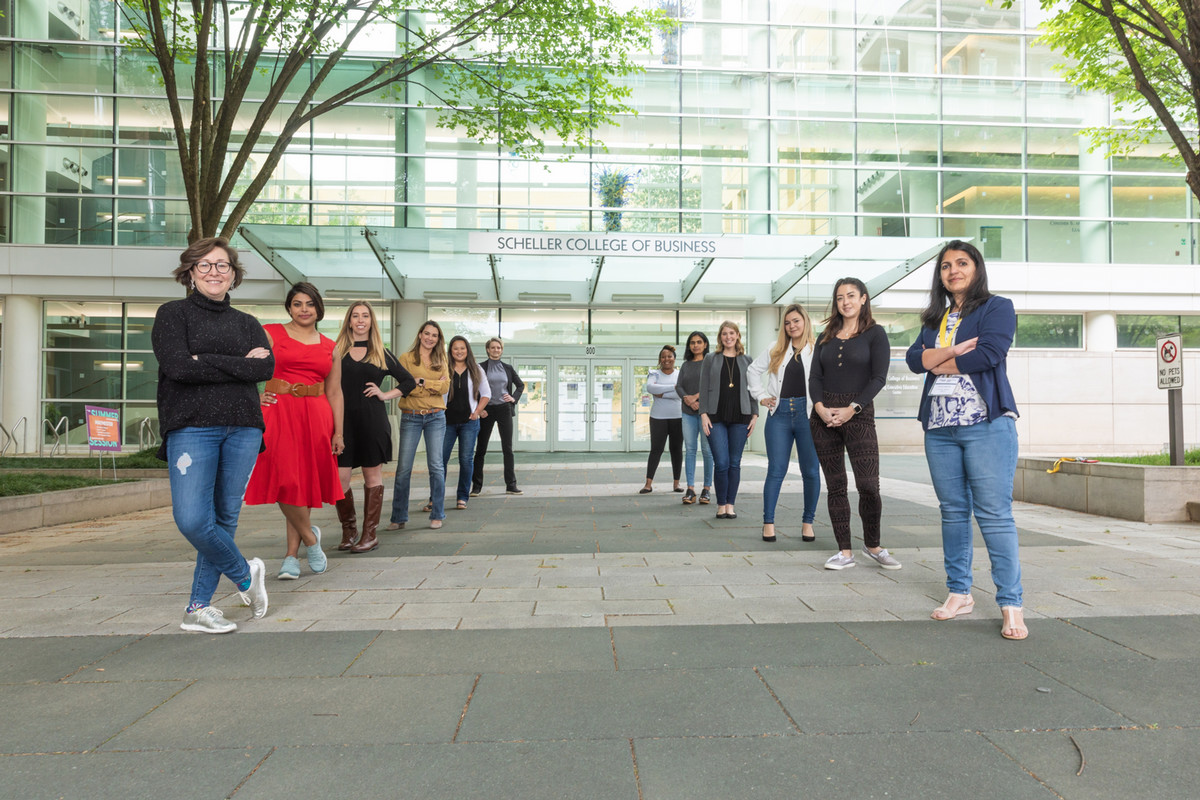 Camaraderie is something that is clearly important to Arfeli. A place she has found deep connections is with other women in her cohort.     
"I really found the women in our cohort to be insightful," said Arfeli. "We bounce ideas off of each other not only on the professional side, but also the family side. We get ideas from each other on how to do certain things related to managing family throughout the program. We also help each other understand where we need to go next in the program and our careers and help pull each other in the directions we want to go to."
As a mother, student, and businesswomen, she has been able to do it all, even during a pandemic.
"When I was first admitted into the EMBA program, it was so difficult for me to say yes because I was starting a new role as the VP of sales in a new industry and homeschooling children at the time," said Arfeli. "I think that's key for other mothers to understand that you can still do it if you have the proper planning and mindset. You're going through all of this during a pandemic, and you can still do it."
To learn more about the EMBA program during Covid-19, attend our Pursuing an Executive MBA Under a New Normal Q&A Panel with Current Students webinar on Friday, May 21st.